Sri Lanka's pride in the long distance and marathon events, Hiruni Wijayaratne put on a fantastic run in the Music City Distance Festival, creating a new PB and National Record in the 5000m event earlier today (16).
Gold medalist at last year's South Asian Games in Kathmandu, Nepal Wijayaratne, like all other international athletes, was forced to keep training in unideal conditions due to the COVID 19 pandemic.
The 18th Annual Music City Distance Festival rolled around and Wijayaratne pounced at it in full swing. Running the 5000m the National star was able to better her Personal Best time by more than 20 seconds, while stripping ally Nilani Ratnayake of her National Record.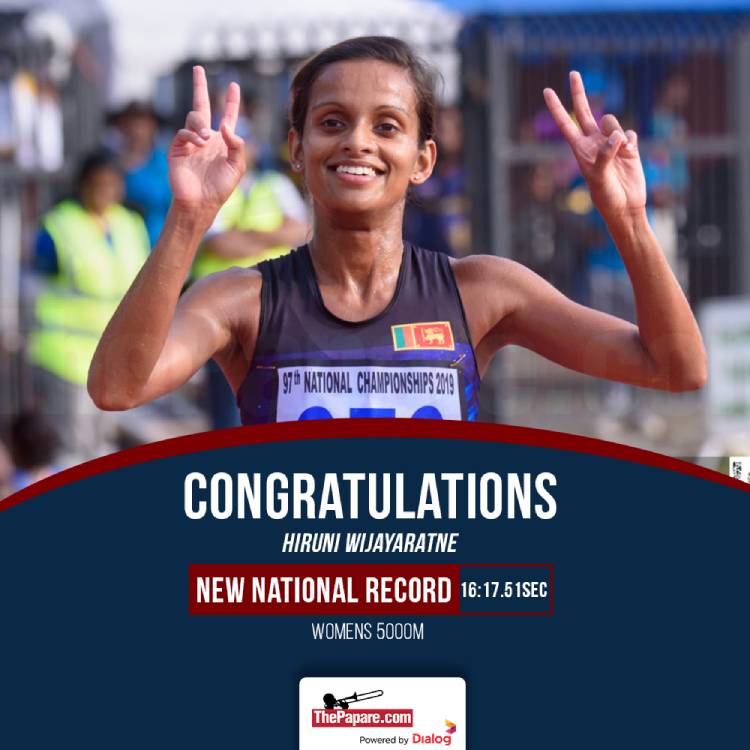 Ratnayake achieved her record in last year's Army Athletics Meet with an impressive timing of 16:17.82sec. Wijayaratne bested this timing with a run of 16:17.51seconds to snatch away the record. With this, Wijayaratne now holds both the road and track records in the Women's 5000m event.
Wijayaratne took to social media to share her victory with her friends and thousands of well wishes from back home,
"I didn't think I would get the opportunity to step on a track in 2020. But an opportunity came, and I couldn't be more thankful. 
Thanks for the thousand thoughtful wishes from around the world. Training during the pandemic was so difficult but worth every sacrifice to raise the Lion Flag high once more!"