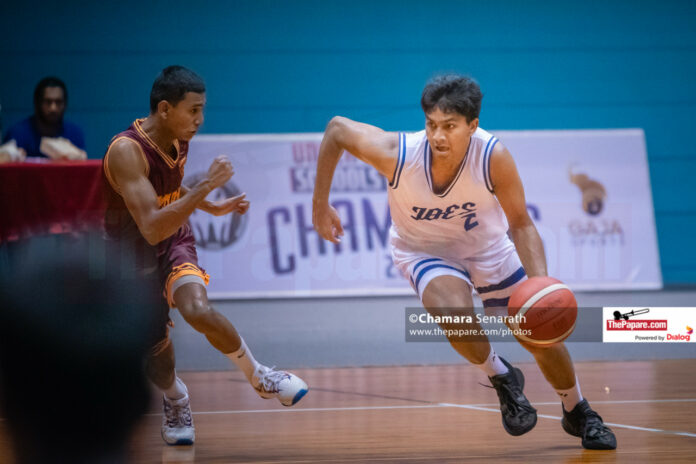 The Western Province School Games Under 17 and Under 20 basketball tournaments will commence today (16th September).
81 school teams will be featured in the tournament with 27 boys' teams and 16 girls' teams participating in the Under 17 category and 25 boys' teams and 13 girls' teams in Under 20 category. Matches scheduled up to quarterfinals will be played as knockouts and the winning four teams will advance into semifinal stage.
Matches will be played in 4 different venues.
Fixtures:
Boys' Under 17 at St. Joseph's College, Colombo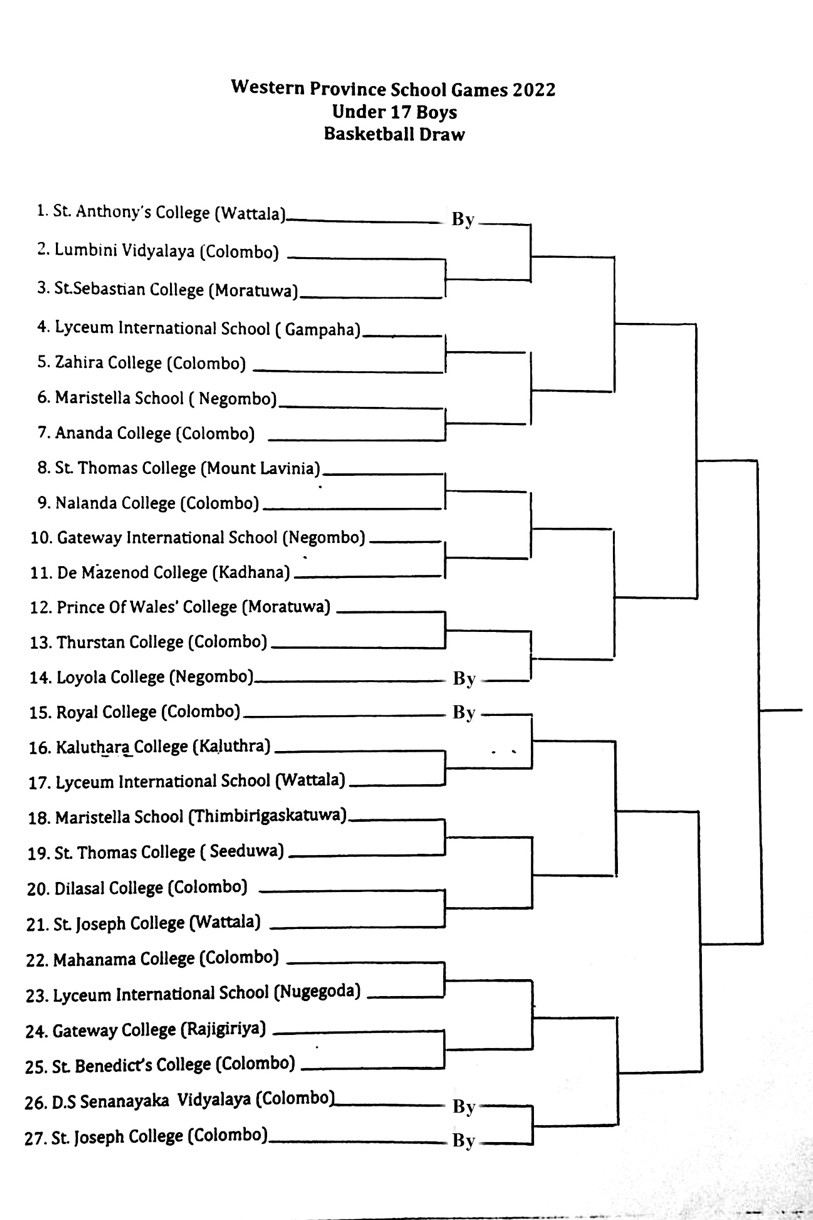 Girls' Under 17 at St. Joseph's College, Grandpass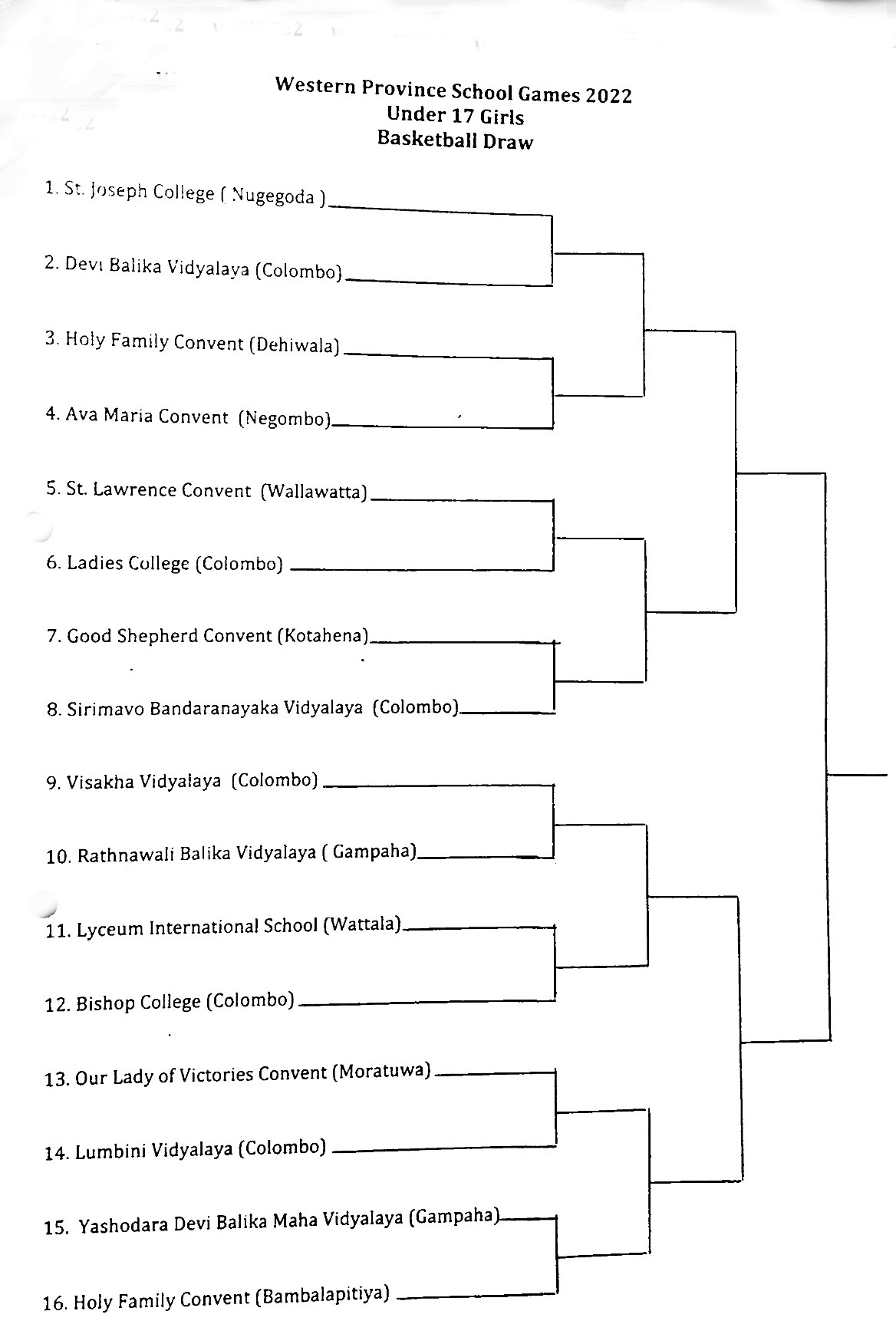 Boys' Under 20 at Royal College, Colombo 7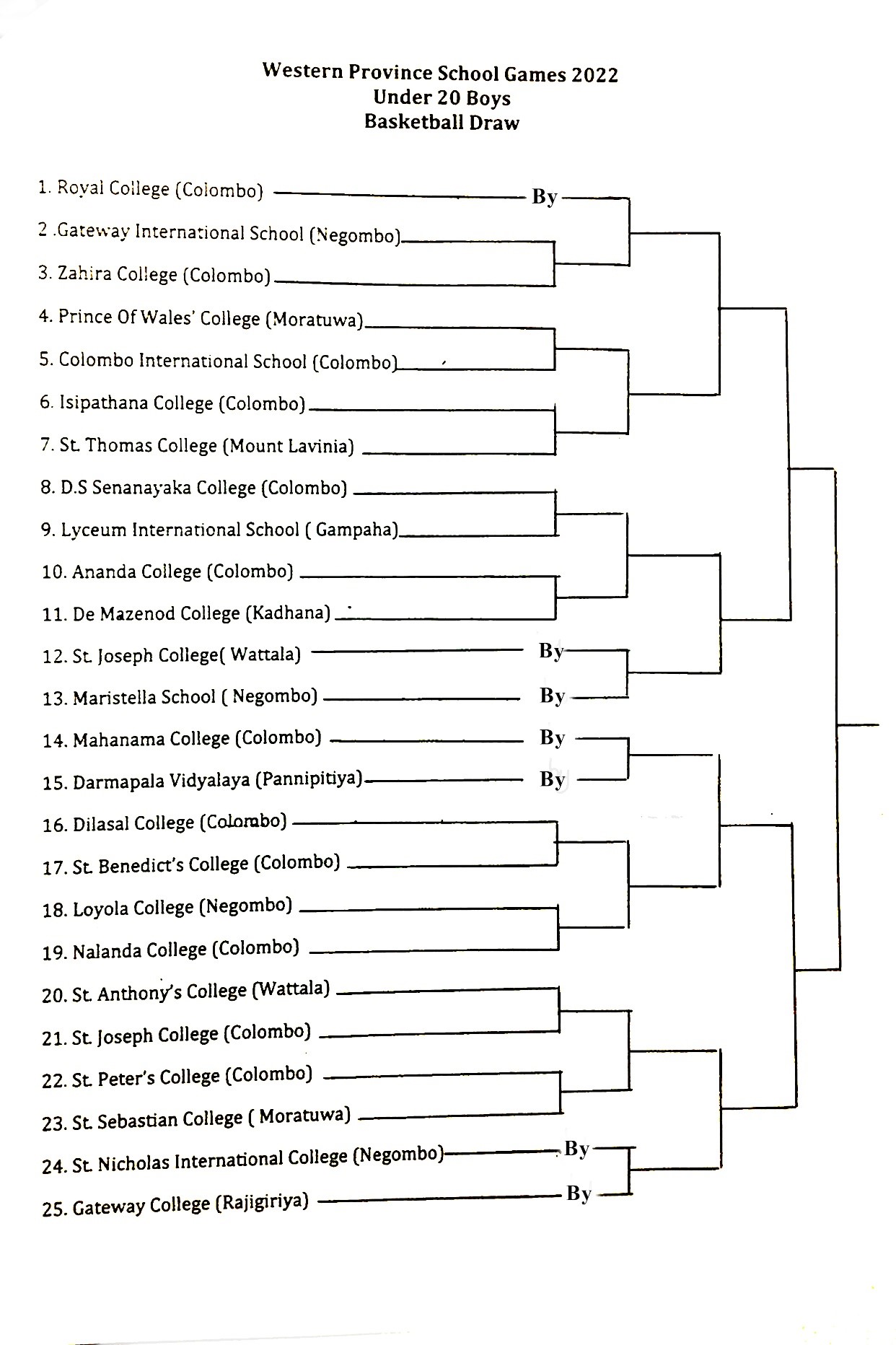 Girls' Under 20 at St. Peter's College, Bambalapitiya