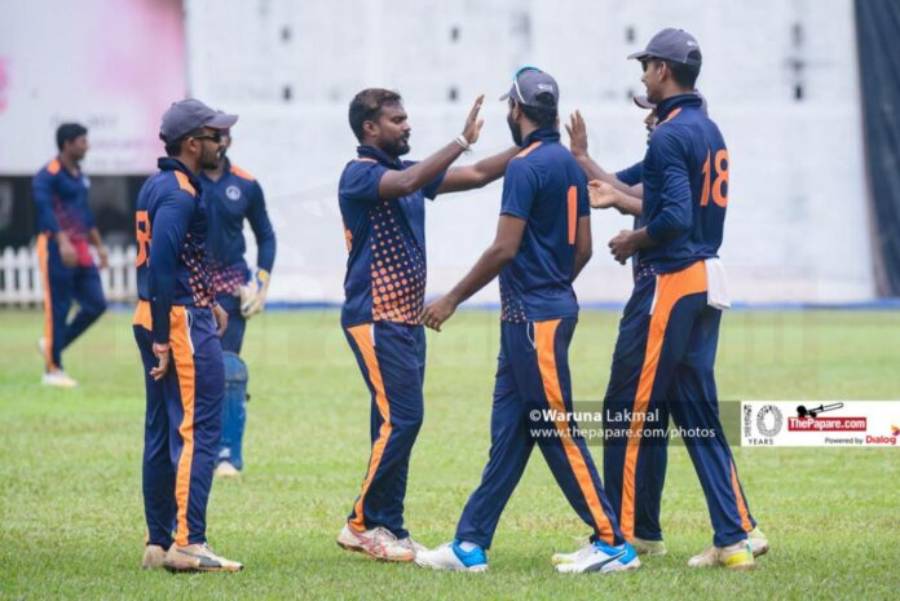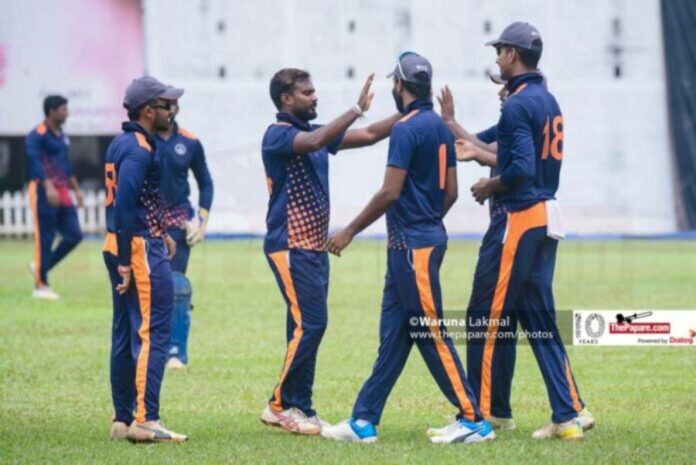 The 29th edition of MCA Super Premier T20 League organized by Mercantile Cricket Association will commence on 18th June.
Read : Overseas Player Registration for 3rd Edition of LPL commences
The group stage matches of the tournament will be played from 18th to 20th June while the Semi-Finals will be worked off on the 22nd June at NCC and FTZ Katunayake Grounds.
The final of the tournament will he played on the 25th June at MC Grounds. The tournament will be sponsored by the Singer Company.
Six teams – John Keells Holdings (JKH), Mode Engineering, Sampath Bank, Hatton National Bank (HNB), Hayleys and CDB Finance PLC are set to compete in this year's competition in two Groups.
Read More : First Sri Lanka-Australia Test to be dedicated to late Shane Warne
| | |
| --- | --- |
| Group A | Group B |
| JKH | HNB |
| Mode Engineering | Hayleys |
| Sampath Bank | CDB |
Schedule
| | | | | | | | | |
| --- | --- | --- | --- | --- | --- | --- | --- | --- |
| No | Venue | ID | | Home | vs | ID | | Visitor |
Saturday, 18th June 2022
| | | | | | | | | |
| --- | --- | --- | --- | --- | --- | --- | --- | --- |
| 1 | FTZ Katunayake | A1 | | JKH | vs | A2 | | Mode Engineering |
| 2 | FTZ Katunayake | B1 | | HNB | vs | B2 | | Hayleys |
| | | | | | | | | |
| --- | --- | --- | --- | --- | --- | --- | --- | --- |
| No | Venue | ID | | Home | vs | ID | | Visitor |
Sunday, 19th June 2022
| | | | | | | | | |
| --- | --- | --- | --- | --- | --- | --- | --- | --- |
| 3 | NCC | A2 | | Mode Engineering | vs | A3 | | Sampath Bank |
| 4 | NCC | B2 | | Hayleys | vs | B3 | | CDB |
| | | | | | | | | |
| --- | --- | --- | --- | --- | --- | --- | --- | --- |
| No | Venue | ID | | Home | vs | ID | | Visitor |
Monday, 20th June 2022
| | | | | | | | | |
| --- | --- | --- | --- | --- | --- | --- | --- | --- |
| 5 | Moratuwa Stadium | A1 | | JKH | vs | A3 | | Sampath Bank |
| 6 | Moratuwa Stadium | B1 | | HNB | vs | B3 | | CDB |
Semi Finals
| | | | | | | | | |
| --- | --- | --- | --- | --- | --- | --- | --- | --- |
| No | Venue | ID | | Home | vs | ID | | Visitor |
Wednesday, 22nd June 2022
7
NCC
Group – A – Top
vs
Group B – 2nd Place
Wednesday, 22nd June 2022
8
FTZ Katunayake
Group – B – Top
vs
Group A – 2nd Place
Final
| | | | | | | | | |
| --- | --- | --- | --- | --- | --- | --- | --- | --- |
| No | Venue | ID | | Home | vs | ID | | Visitor |
Saturday, 25th June 2022 – T20 Final
| | | | | | | | | |
| --- | --- | --- | --- | --- | --- | --- | --- | --- |
| 9 | MCA | | | Match No 7 Winner | vs | | | Match No 8 Winner |