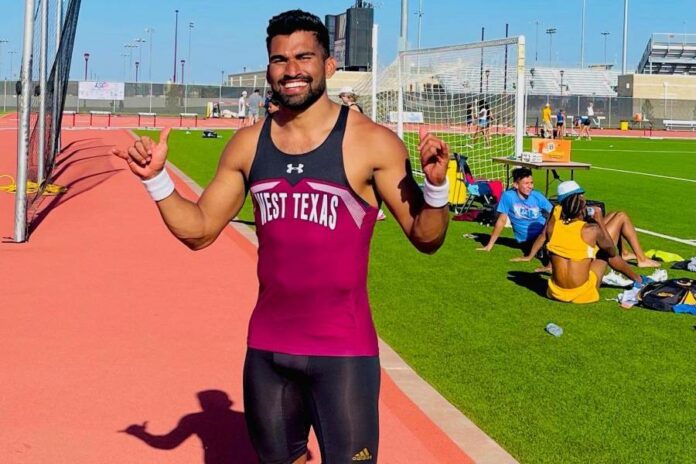 Sri Lankan Long Jumper Dhanushka Sandaruwan who is based in USA, produced an impressive performance on 11th June with 8.03m jump (1.8m/s) in the 2022 Max Velocity Athletics High-Performance Meet.
This leap is also Sandaruwan's personal best in the event surpassing his previous best: 7.99m in 2018. However, he has jumped 8.10m in competition before with a wind speed of +3.4m/s. (Not legal Wind)
Sandaruwan has been in good form this season, as he was consistence with his jumps and managed to break into the Top 50 seeds in 'Road to Oregon' rankings too. With this performance, he will improve his average performance score up to 1151 points and will be probably placed around 40th position in the rankings after next week's update.
Sandaruwan also managed to win the competition too but since this Meet was a 'F' grade competition, he will only collect 15 points for the 1st place. 'Road to Oregon' rankings is a list maintained by World Athletics to determine the qualification for World Athletics Championships 2022 which will be held in the USA from 15th -24th July.