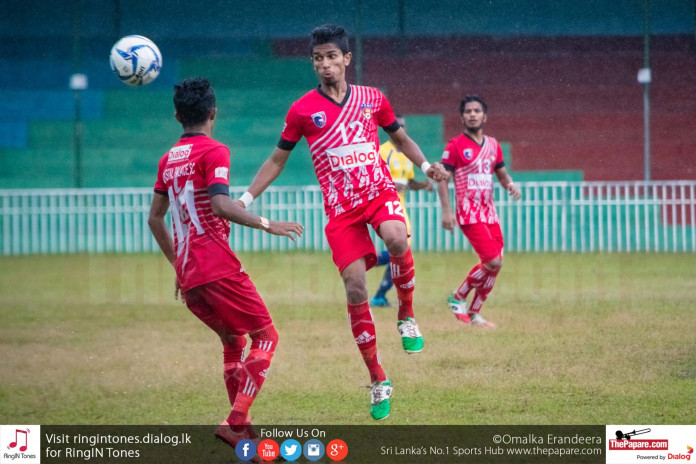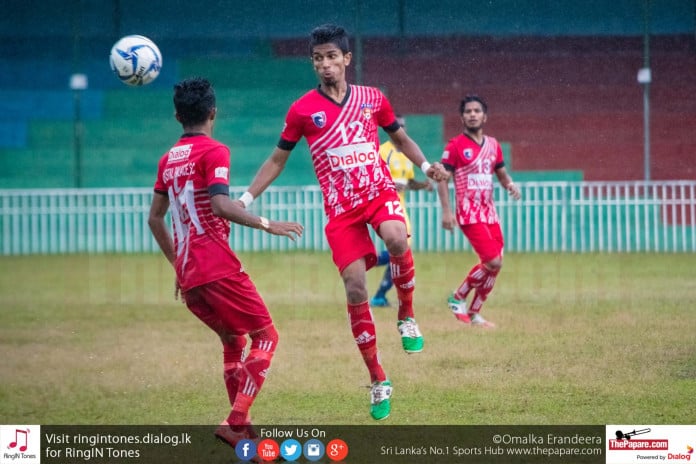 Crystal Palace after having a dissatisfying 2016 Dialog Champions League season came back to action in 2017 with their first FA Cup tie, winning 3-1 against Nawagampura SC in the Round of 64 at the Kelaniya Football Complex.
On a sunny evening, both teams displayed attacking football in the first 10 minutes of which Crystal Palace capitalised through the opening goal scored by Mohamed Shimaq in the 20th minute. The midfielder scored a beauty from an open play.
It soon became a one sided contest as the boys from Gampola used their flanks quite well with Mohamed Rawzan taking charge of the midfield, controlling the midfield handsomely.
His quick feet, artistic passes did trouble the Nawagampura defence throughout the game which helped the Eagles dominate possession and territory but unfortunately his shot selection was indeed questionable as he missed six shots at goal.
It did not take a very long time for Crystal Palace to cement their stand in this game when Mohamed Shifan scored a thunderbolt in the 30th minute to put them 2-0 up.
There were quite a lot of missed chances throughout the game with Mohamed Zaid failing to net in a 1 on 1 twice in span of 6 minutes.
Half Time – Nawagampura SC 0—2 Crystal Palace FC
Coming back strongly Nawagampura responded to the Eagles by scoring a goal from a counter attack in the 60th minute through Rajarem Dinesh which brought back life to the dead game.
It raised the moral of the Colombo boys and as well as for their fans who slightly began to believe in themselves.
However in the 67th minute Shifan silenced the crowd by scoring his second coming off an assist from Rawzan.
B.Pilevdan had the best chance to make the score 3-2 in the 83rd minute but was denied by the woodwork.
With no extra stoppage time referee Dias blew the final whistle to give Crystal Place the win.
Full Time – Nawagampura SC 1 — 3 Crystal Palace FC
ThePapare.com Player of the Match – Mohamed Rawsan
Sharing his thoughts about the game Mr.Sunil (Crystal Palace Coach);
"I am very happy about the result but not about the performance. First target was to win and advance. So anyway first half we had a lot chances. It was totally our game. We scored 2 but it should have been 6-0 at half time. Team work is a little lacking since we are playing after 6 months. Anyway we are looking forward to the next round."
Goal Scorers

Nawagampura SC – Rajarem Dinesh 60'

Crystal Palace – Mohamed Shimaq 20', Mohamed Shifan 30' & 72'

Bookings

Yellow Cards

Nawagampura SC – Udaya Kumar 02', Sisira Gamine 67'

Crystal Palace – Mohamed Shamil 79'

Substitutes

Crystal Palace – Mohamed Murshid in Mohamed Anas out 60', Akram Mohamed in Mohamed Shamil 80'  

Nawagampura SC – Suranjith in Sisira out 34', Pilavedan in Kristoper out 65', Riyasdeen in Udaya out 72'