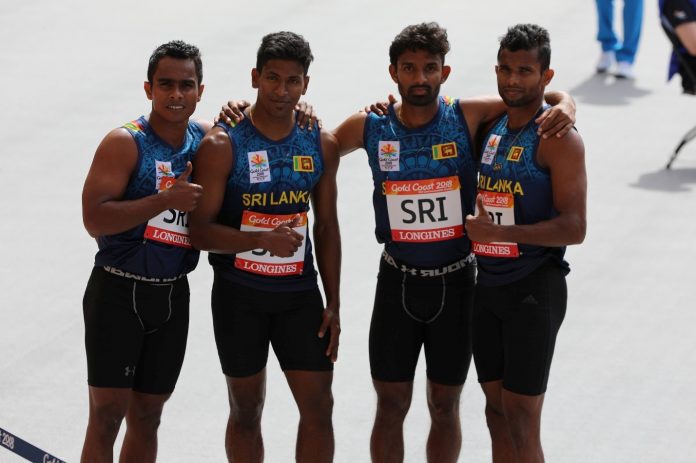 Sri Lankan Men's 4X100m relay team came in third clocking 39.47 seconds in the 1st heat at the Commonwealth Games today (13th) and earned qualification for the final which will be held tomorrow.
4X100m team was added to the Commonwealth Games due to some great performances by the 100m runners at the national trials which prompted the selectors to select the 4X100m team instead of the 4X400m team due to the 400m athletes not performing up to the required mark.
The Relay team which comprised of Himasha Eshan,Vinoj Suranjaya, Shehan Ambepitiya and Ashraff Ladeef  competed in the 1st heat came in third behind South Africa and Australia to earn qualification to the finals with the first three teams of both heats receiving automatic qualification. The Second heat was won by England with the Gold medal favorites Jamaica finishing second and Nigeria in third to complete the finalist.
Heat 01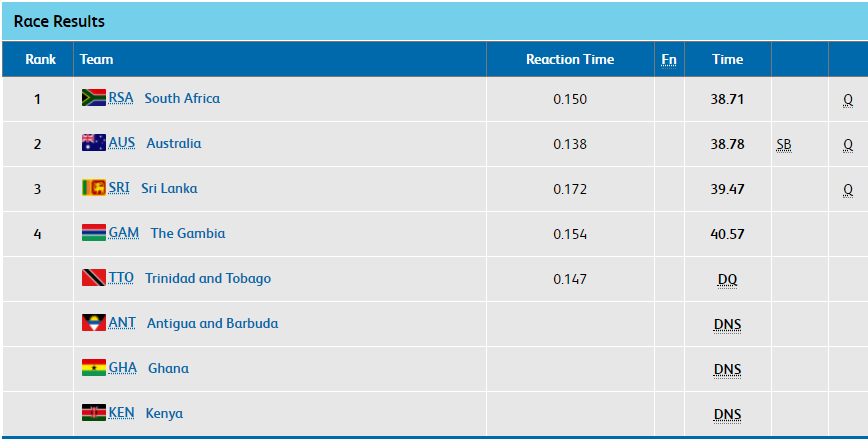 Heat 02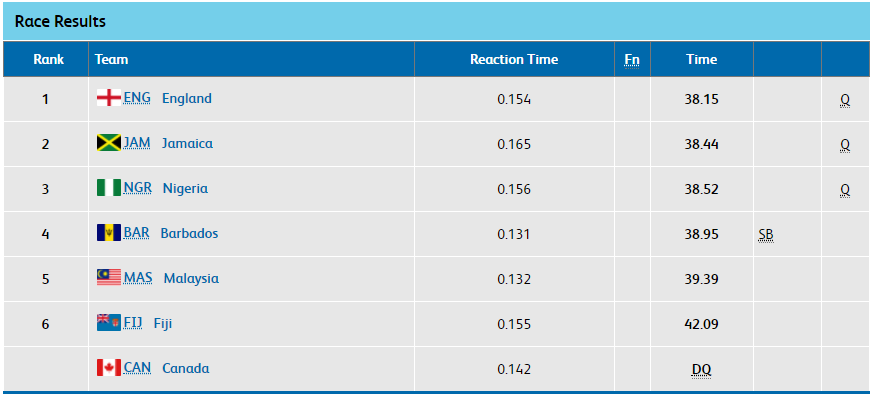 The Final of the men's 4X100m will be held tomorrow (14th) at 10.10am Sri Lanka time. Log onto www.ThePapare.com as we will be bringing you quick and accurate updates from Commonwealth Games 2018