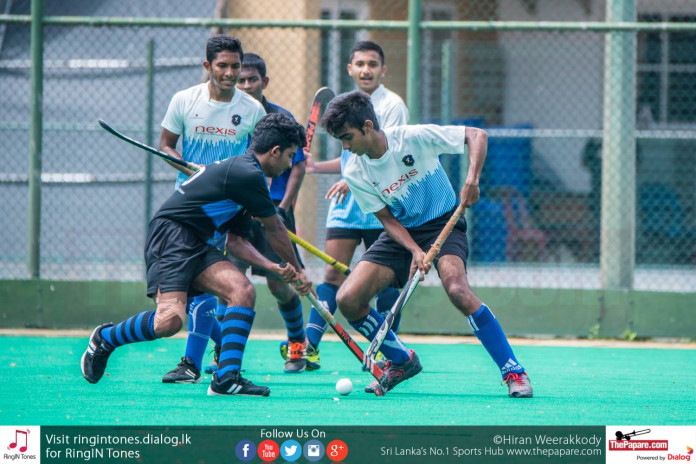 The annual Colombo League Hockey tournament which is organized by the Colombo Hockey Association started off last week at the Colombo Astro turf.
The Colombo Hockey League was inaugurated in the late 1970's by the co-founders of the Colombo Hockey Association, Mr Walter Jayasooriya and Mr Mahamud, in order to develop hockey in the Colombo district.
In this year's competition there are twelve Men's teams competing in the 'B' division for the pioneer shield and five men's teams participating in the 'A' division for the Andriesz shield. Further, four women's teams will be competing for the President's trophy in this league tournament.
The first match of the day between University of Moratuwa and Old bens team was a very fast game where they displayed high skills and maintained a fair game throughout. However, Old bens won the match by 4-1.
Photos : Colombo League 2017
The second match was between Old STC hockey club and Old Joes and both the teams displayed a very tight defensive game throughout the match. However, most of the shots that were taken by both teams inside the goal area were not successful and the match ended as 1-1 by making both teams equal. The match between Old Ananda and President Hockey club was another tight game and it ended as 3-2 by making Old Ananda as the winners.
University of Jaywardanapura was able to win both their matches in the men's and women's category. The women's team was able to win the match by 2-0 and unfortunately, University of Colombo could not get any goal. The men's university of Jayawardanapura team was able to score 2 goals against the University of Moratuwa in the following match with UOM scoring only one goal.
The game between KDU and the old Zahira was one of the deciding matches in the group. KDU won the match by scoring two goals and keeping Old Zahira goalless with a very tight defensive effort.
The final match of the day took place between CH&FC 'A' and Gymkhana club. From the start of the match CH&FC showed a very aggressive game and they took the lead by scoring two goals from the first half. Gymkahana club was able to score one goal. However, the final score was 5-1 which made CH&FC the winners.