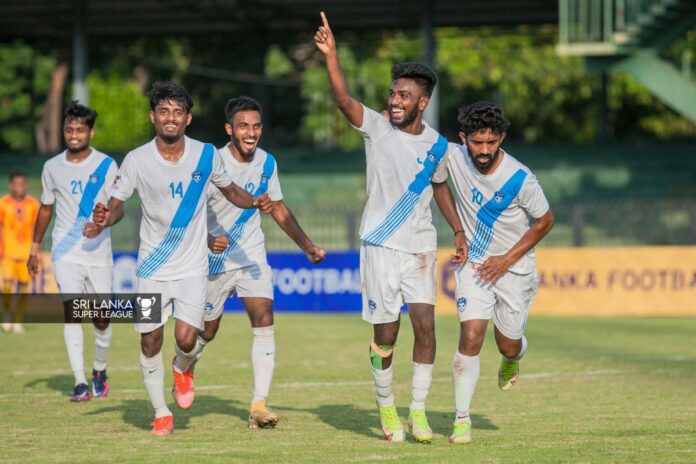 With two match weeks to be played, Blue Star needs just three points out of a possible six to secure the inaugural Super League championship title.
Blue Star has been in a rich vein of form in the last six matches with one draw and five wins. The draw was a goalless encounter against Renown. The lads from Kalutara sit atop the points table equal on points with Colombo and Sea Hawks, whom they have beaten 1-0 and 3-0 respectively.
RELATED COVERAGE;
However, with both their title rivals standing to lose vital three points for breach of competition rules and regulations, Blue Star will have even more breathing space heading into the final two matches. Sea Hawks' win against Up Country Lions is under inquiry after it was noted that Sea Hawks did not have a marquee player for a certain part of the match while Colombo is under investigation for fielding an ineligible player in their win against New Youngs.
After finding themselves in the bottom four for the initial part of the league, with two points from four games, Renown find themselves in 4th place courtesy of a three-match winning streak.
Points Table – Week 7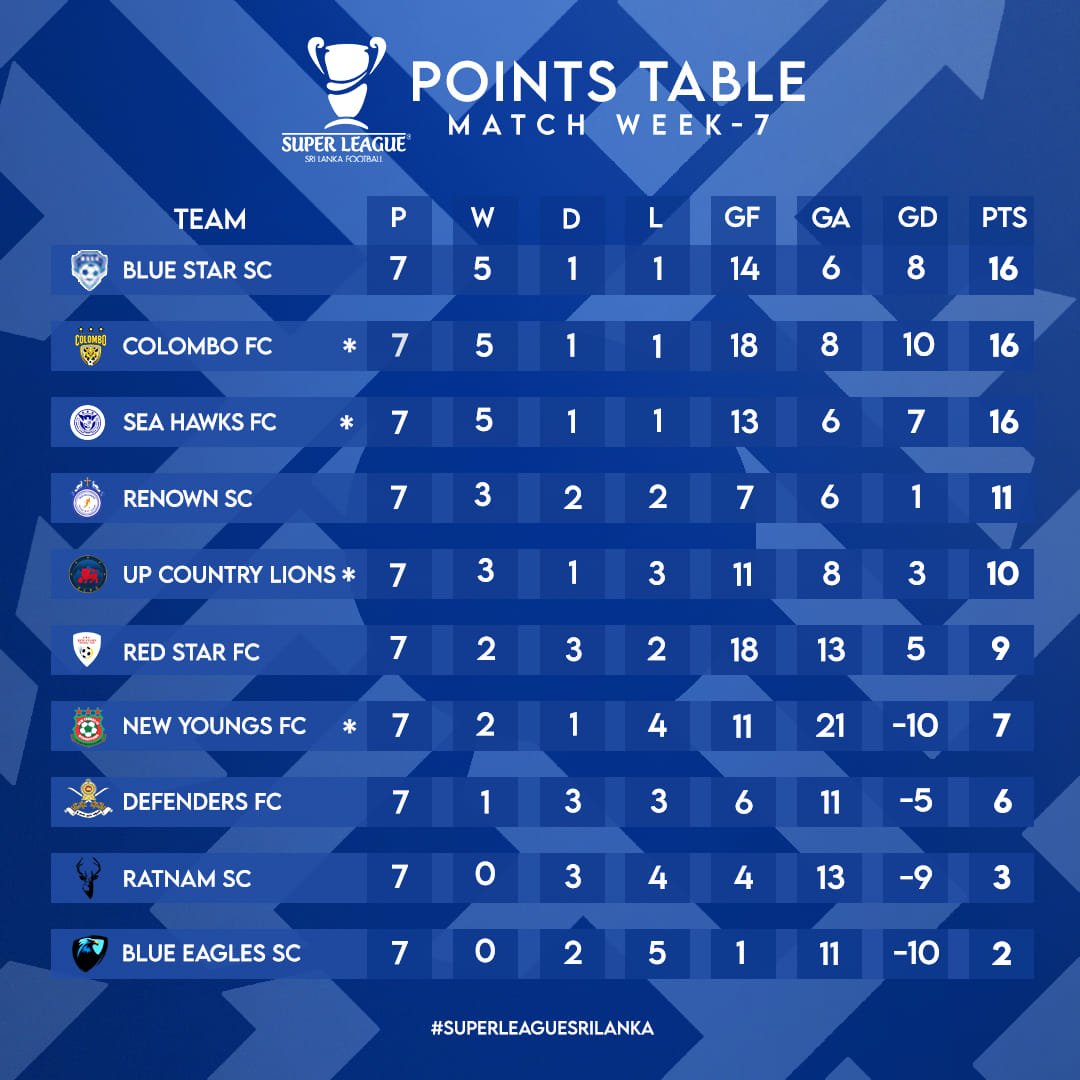 Results
Week 6
Defenders 1 – 3 Colombo

New Youngs 3 – 1 Ratnam

Blue Star 3 – 0 Sea Hawks

Red Stars 1 – 3 Renown

Up Country Lions 1 – 0 Blue Eagles
Week 7
Sea Hawks 2 – 1 Red Stars FC

Up Country Lions 2 – 3 Colombo

New Youngs 1 – 2 Renown

Defenders 1 – 3 Blue Star

Blue Eagles 0 – 0 Ratnam
The penultimate week of the Super League will be crucial for the top three, with Sea Hawks, Blue Star and Colombo taking on Ratnam, New Youngs and Blue Eagles respectively.
>> For more Football News Click Here <<