Malaysia will host the Asia Rugby under 19 championships this December. Defending champions Hong Kong, Chinese Taipei, Sri Lanka and hosts Malaysia will fight for a place at the World Rugby under 20 Championships in Uruguay next year.
Hong Kong won all three games last year and as a result they competed in the World Rugby tournament in Harare, Zimbabwe. However, they could not win a single game as they lost to Spain (44-08), USA (33 -12) and Namibia (70 – 08).
This is how the results looked last year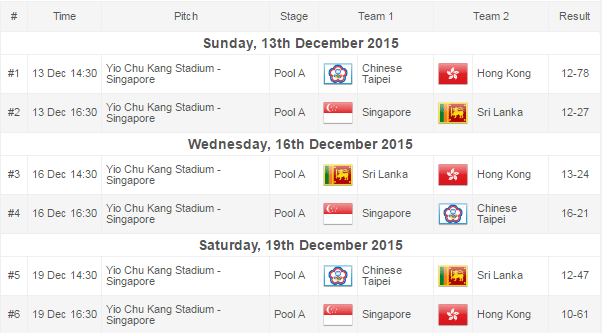 Sri Lanka has struggled against Hong Kong and with 2 months to go for the tournament, the governing bodies Sri Lanka Rugby Football Union (SLRFU) / Sri Lanka Schools Rugby Football Association (SLSRFA) should perhaps consider some extra work.
Former Isipathana captain Omalka Gunarathne captained the Junior Tuskers last year whilst former Trinitian Tarinda Ratwatte captained in 2014 whenSri Lanka hosted the event. Interestingly both of them are currently in the Sri Lanka 7s team. SLSRFA officials stated last year that captaincy will be based on seniority; therefore, it will be interesting to see who will lead the Junior Tuskers. Royal prop Ayesh Maduranga and Trinity captain Rahul Karunathilaka are the two front-runners to lead the team, having toured last year as well.
Kushan Indunil of Isipathana College could also be considered for the role if seniority is not the main criteria for selection. Sri Lanka U19s have a very exciting bunch of talented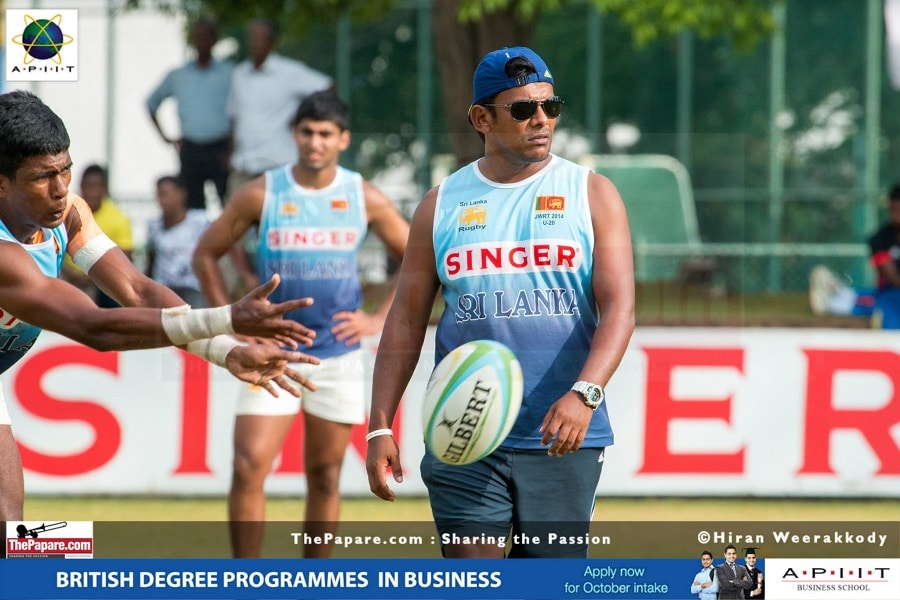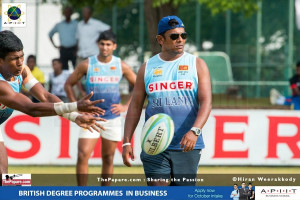 individuals, who have some great skills and speed which we witnessed in the concluded schools' rugby season.
Nilfer Ibrahim might coach the team after successfully taking his team Isipathana to the league and knockout trophies this past season. It is a position that he has occupied before, in 2014 after coaching triple champions Isipathana College in the 2014/15 season. League winning coach taking over the coaching duties of the national U19s has been a modern tradition according to SLSRFA officials.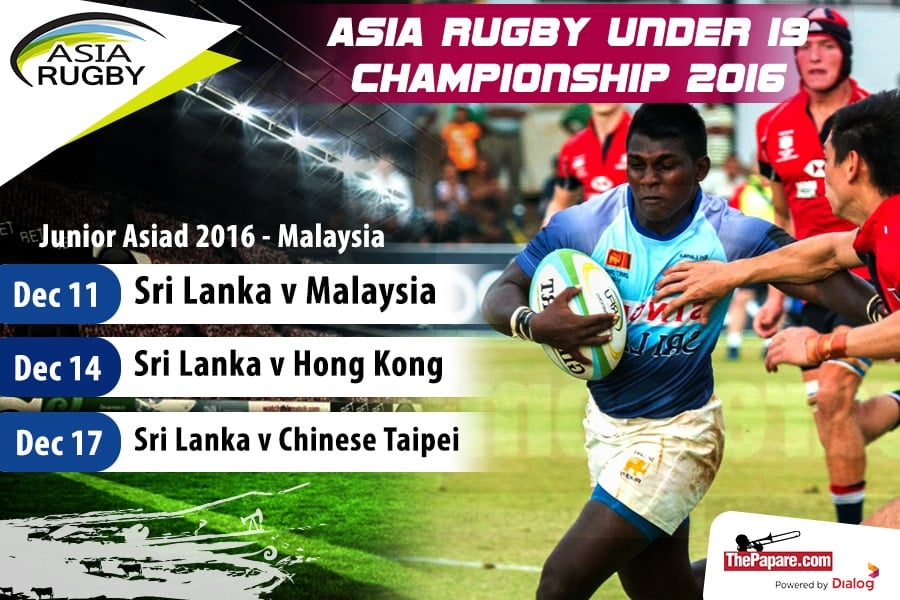 Sri Lanka will take on the hosts Malaysia on the 11th December followed by Hong Kong on the 14th and Chinese Taipei on the 17th December. Sri Lanka U18 and U20 sevens teams did create history winning in the recently concluded Asian sevens championships, but XV's is always a difficult game comparing to the shorter version, therefore, enough preparation and finding the right mix in the team will be essential if the Junior Tuskers are to succeed.