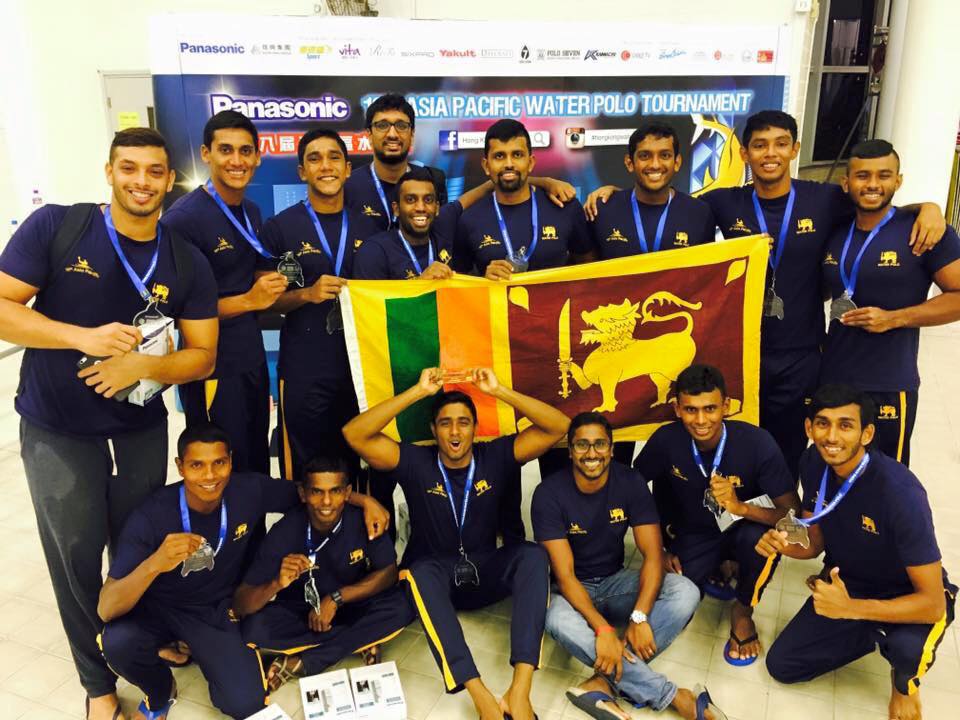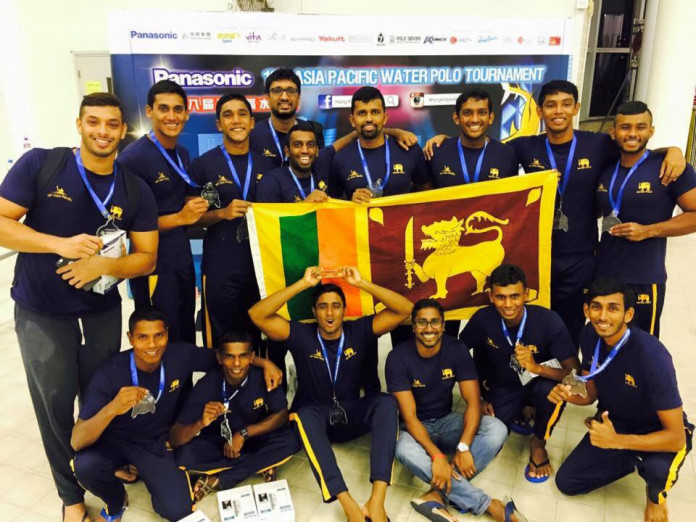 The Sri Lanka Water polo team created history in the sport as they clinched the silver medal in the 18th Panasonic Asia Pacific Water polo tournament despite their 8-7 loss to the hosts Hong Kong.
The 18th Panasonic Asia Pacific Water polo tournament organized by the Hong Kong Amateur Swimming Association featured top representative teams from the Asian region including Indonesia, Japan, Thailand, D. P. R. Korea alongside hosting Hong Kong. The tournament that commenced on the 19th of August at the Kowloon Park swimming pool saw the Sri Lankan team making their way to the finals against the Hong Kong team.
Sri Lanka was unsuccessful in their first game against the Hong Kong 'A' and the two teams met each other once again in the final. Sri Lanka's strong point has always been in the final two-quarters where the islanders have fought back to win games. In a similar fashion, the Sri Lankans fought back in the final quarter against the Hong Kong but the hosts went on to clinch an 8-7 win.
It was a valiant effort by the Sri Lankans coming up against the defending champions Hong Kong and should be congratulated on their achievement in securing silver in the tournament. The team led by former Royalist Yahan Samarajeewa has made Sri Lanka proud in the Hong Kong securing the silver for the country. The earlier instance in which Sri Lanka participated was in 2014 and the Lankan team finished fourth.
The campaign for Sri Lanka started off with a 12-2 loss against Hong Kong 'A' but fighting for a medal the Sri Lankans won their second game against Singapore 7-6.
18th Asia Pacific Water polo Championship – Mixed results for Sri Lanka
The second day was a successful outing where the Lankans defeated both Indonesia and the Hong Kong Beach Boys Water polo team to get the ticket to the semifinals
Asia Pacific Water polo – Sri Lanka progress to the semifinals
The semifinal was another tester for the team facing Japan and the positive minded Lankans eased off the Japanese challenge winning the game 8-6.
Asia Pacific Water polo – Lankans through to the finals
This win will no doubt be the redefining milestone for Water polo in the country and gives positive indications on the better times to come for the sport.