Sri Lanka's star-quality youth swimmer, Akalanka Peiris of St. Peter's College was a revelation at the Buenos Aires Youth Olympic Games 2018, held in Argentina recently.
Also Read: Akalanka tackles Youth Olympic Games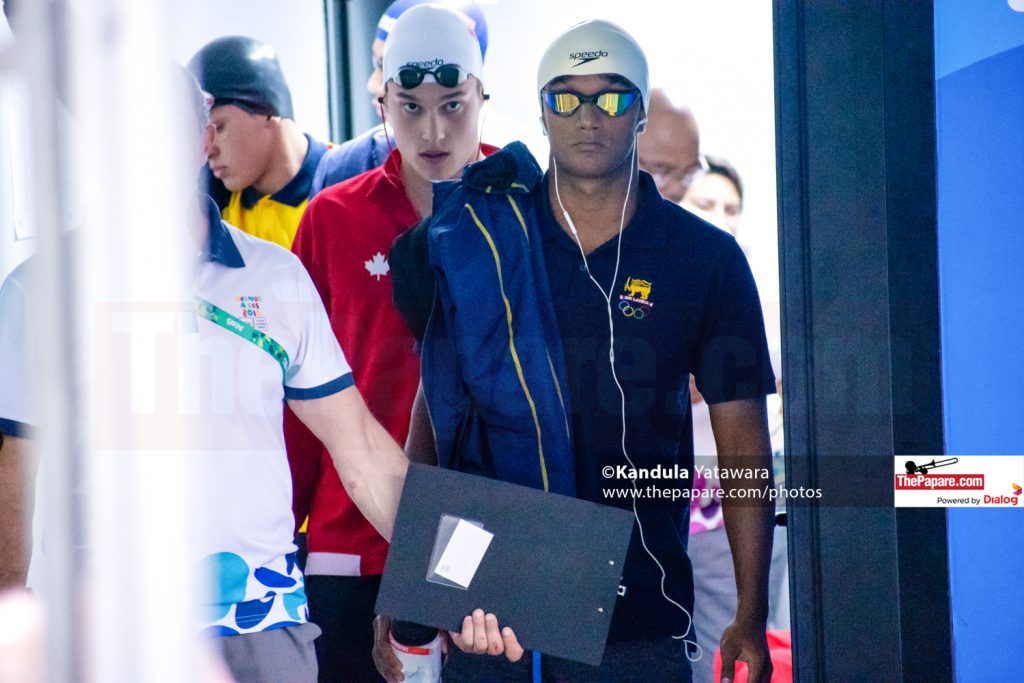 It is safe to say that this was by far the swimmer's best stint in the international stage in recent times; from renewing National Records to reaching the top ten in the world, Akalanka lived it all-up at the largest Youth World Sporting event – the Buenos Aires Olympic Games 2018.
Two out of Three is a win nevertheless
Akalanka Peiris tried his hand at three events at the Games, the 50m Backstroke, 100m Backstroke and the 50m Butterfly and was successful in making it to two of the event's semifinals.
In the Men's 100m Backstroke, Akalanka was placed with the World Record holder Kliment Kolesnikov and China's Guanbin Wang making it the most difficult heat out of the 4. He ended up 7th in with a timing of 57.34 seconds, just enough to qualify for the semifinals.
Also Read: Akalanka misses out on 1st final at YOG 2018
However, his final hopes were dashed with an 8th place finish in the semifinals ending his run in the Men's 100m Backstroke.
The following day, his pet, 50m Backstroke was up next for the youngster. He was the fastest off the block with 0.54 seconds and led the pack along with Kirby Jack of Barbados in the initial few seconds. He clocked in 26.33 seconds to finish third in his heat, qualifying for the semifinals.
A 5th place finish is what was served to the swimmer in the semifinal with a 26.36 second finish, which is quite commendable. Akalanka hasn't been able to hit these times for over a year and Argentina was a big breakthrough for the youngsters' career.
Unfortunately, he was 0.16 micro seconds shy of making the mark to proceed through to the final.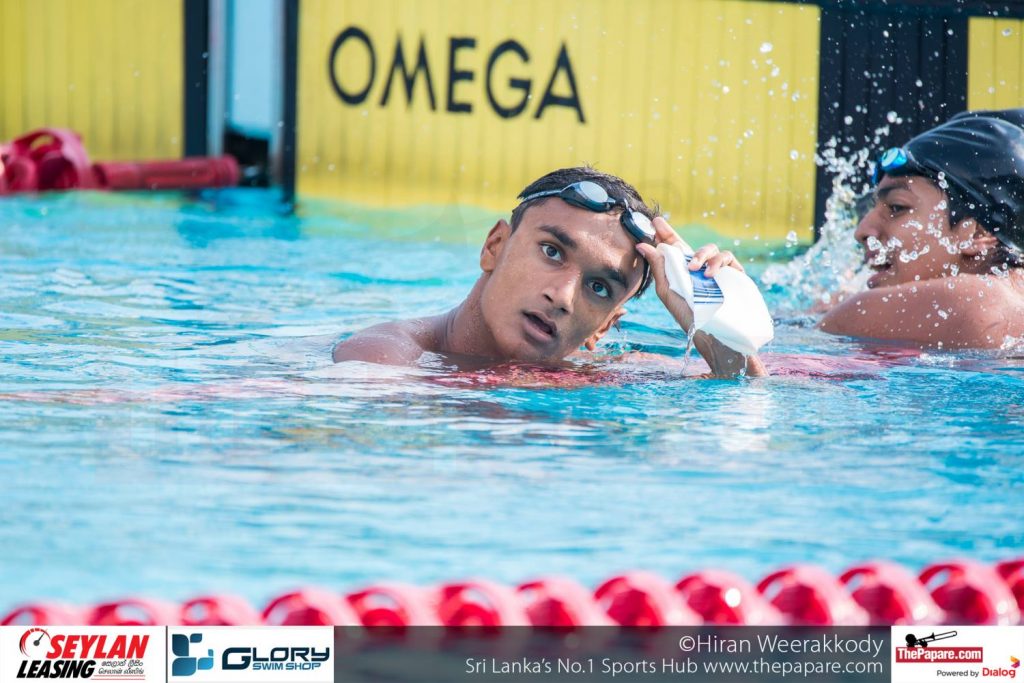 Sri Lanka's fastest, just got faster
Akalanka Peiris currently holds three National Records, all in the above events. His astonishing lap in the 50m Backstroke (Heats) was a feat Akalanka has been waiting to reach for over a year.
A near perfect jump, and an end time of 26.33 seconds renewed his National Record in the Men's Long course 50m Backstroke by a whole 0.19 micro seconds.
"I'm happy about my performances, I haven't been able to go at these times for almost a year so to achieve it is a big breakthrough for me. I couldn't train all that well this year with having to study for my A/L's but nevertheless, I am really happy with these results. It will only get better from here!" said the jubilant Akalanka speaking exclusively to ThePapare.com on his remarkable feat.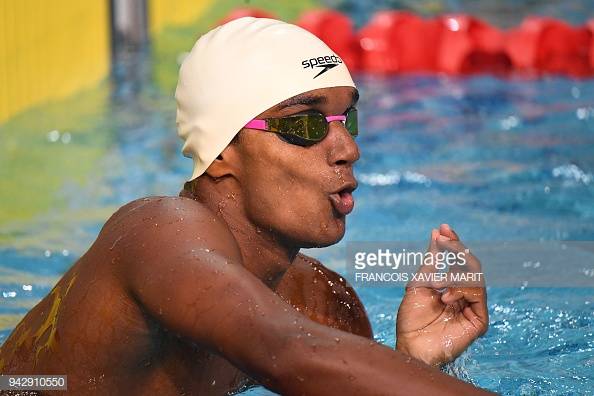 Making the elite 10
Akalanka's lap of 26.36seconds in the 50m backstroke semifinal which landed him in 10th may have held him from the final. However, his timing was sufficient for a 10th place overall finish; the biggest and most important achievement that came out of the 2018 Youth Olympic Games for Sri Lanka.
Also Read: Akalanka finishes 10th in the World
Making the top 10 in the world at 19 years of age is remarkable in any aspect. Akalanka's  commitment and balanced study-train life has paved the way for this feat and will be one to cherish for years to come.
Although this was Akalanka's golden run in the biggest youth world event, his performance at the Asian Age Group Championship last year should not go unmentioned.
The 9th Asian Age Group Championship held in Uzbekistan, September of last year, was a tournament that brought Akalanka his fame and entrance to the big league. He established all three of his National Records while winning 2 Gold medals in the Men's 50m Back and 50m Fly and a Silver in the 100m Butterfly.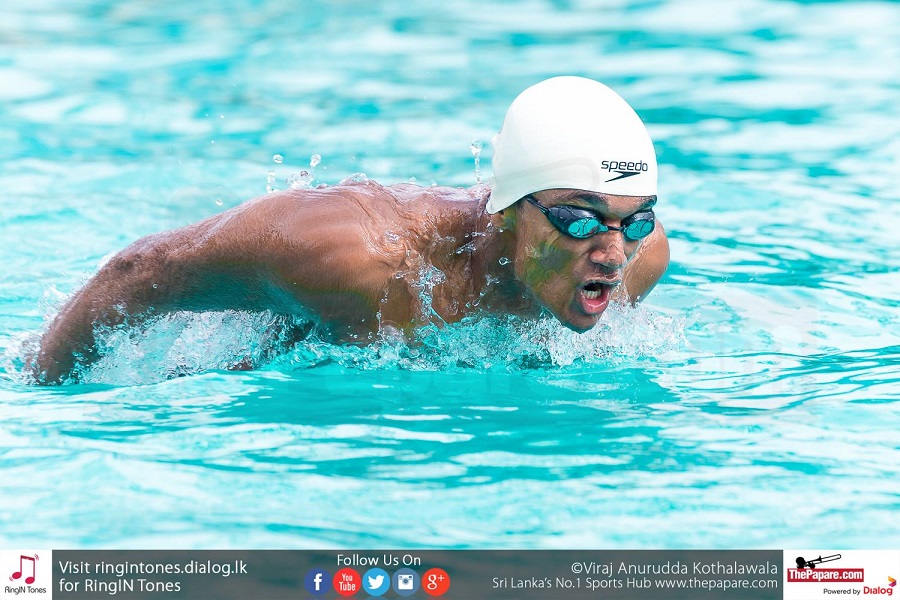 The speedsters' strength comes from within, gym and supplements aren't accounted in Akalanka's performances up to date according to his father. He was Sri Lanka's if not the world's first athlete to take a National Examination, the Advanced Level Examination, overseas while on tour representing his nation.
"Akalanka is an exceptional son and athlete, we couldn't be luckier to have him as our son. He was born with talent and he always brought his crown along with him" said Akalanka's father speaking exclusively with ThePapare.com.
Akalanka's journey to stardom is nothing but a climb, and us at ThePapare.com wish him the brightest of futures and feel privileged to share his news with our ardent fans.
>>Click here for more Aquatics News<<