Akalanka Peiris of St. Peter's College finished with a World standing of 10th in the Men's 50m Backstroke event among 26 top class swimmers, at the Buenos Aires Youth Olympic Games 2018 currently underway in Argentina.
Also Read: Akalanka misses out on 1st final at YOG 2018
The Men's 50m backstroke event was Akalanka's second stint at this year's Games, the first being the 100m Backstroke where he finished 16th after exiting in the semifinals. Akalanka also managed to outdo himself in the 50m Back, setting a new National Record besting his 26.52 seconds by clocking 26.33 in his heat.
Swimming the second heat out of 4, Akalanka was able to get a head start with the fastest reaction time off the block of 0.54 seconds. His lap ended in a record time of 26.33 seconds, renewing his National time. With this, he grabbed a third-place finish and qualified for the semifinals. This was Akalanka's second Semifinal entry at the Games.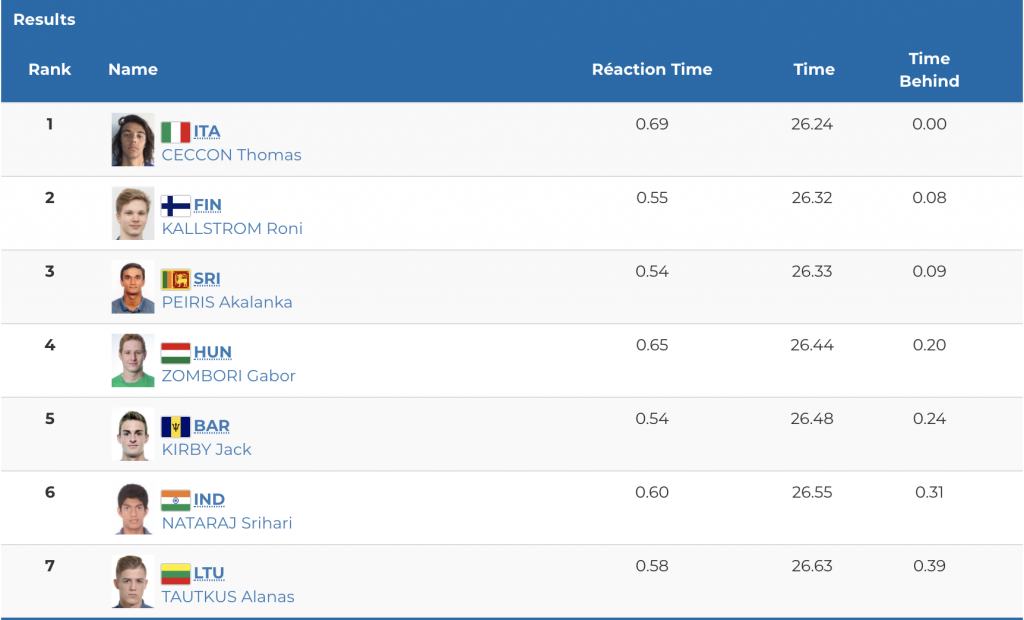 Akalanka had an impressive run in the semifinal nearing his best and eventually clocked in 26.36 seconds to finish 5th in the second semifinal. Regrettably, had Akalanka mirrored his heat timing of 26.33seconds, he would have made the top 8 in the final of the event.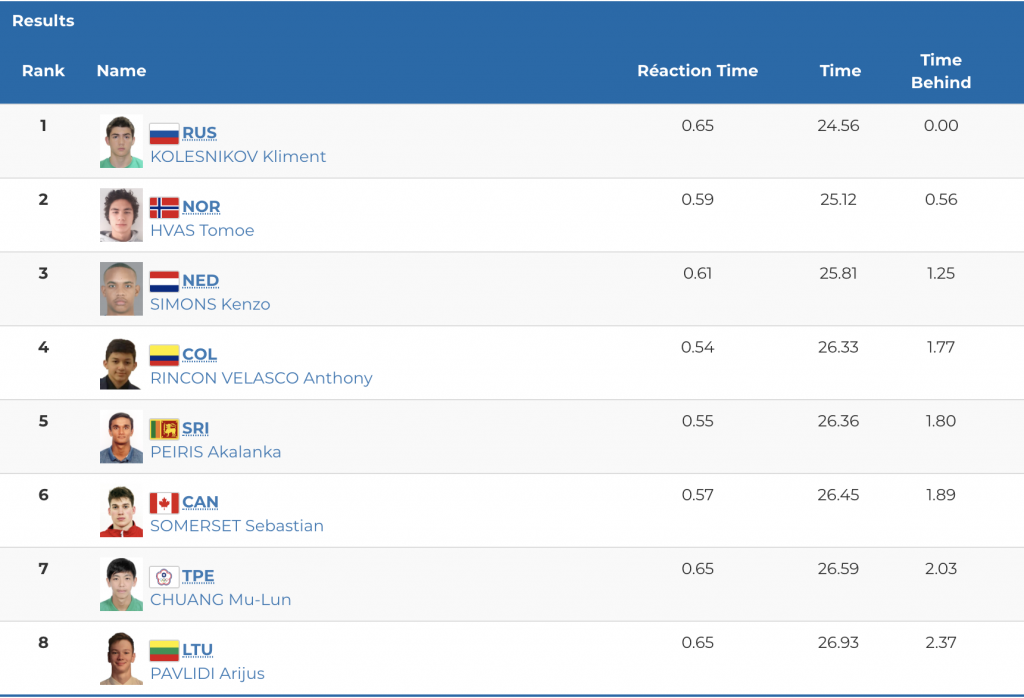 Akalanka failed to make the final in the 50m Back at the recently held Asian Games, with a final finish of 17th in Asia. This will be marked as Akalanka's best effort in the international sphere in recent times.
Also Read: Akalanka falls short in 50m Back
Peiris will make the anxious wait in the reserve slot till the 50m Back final which is scheduled for the 11th October, 2:58am SL time. He will also take on his final event, the 50m Butterfly this evening at 6.32PM SL time in Heat number 2.
Stay logged onto ThePapare.com for updates on the swimmer's journey at the Youth Olympic Games 2018.
>>Click here for More Swimming News<<