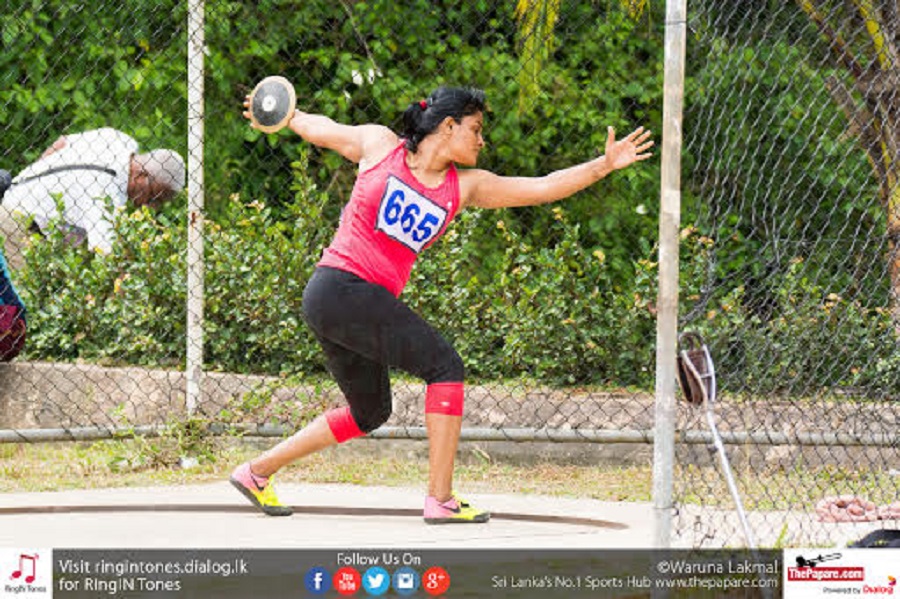 The three-day long 95th National Athletic championship commenced today (31st August) at the Diyagama Mahinda Rajapakse stadium. 
The opening day saw the completion of the heats of most of the events with only five finals taking place. Women's discus throw, long jump l, 3000m steeple chase,10000m finals were held today while the men's category saw the completion of the discus throw final.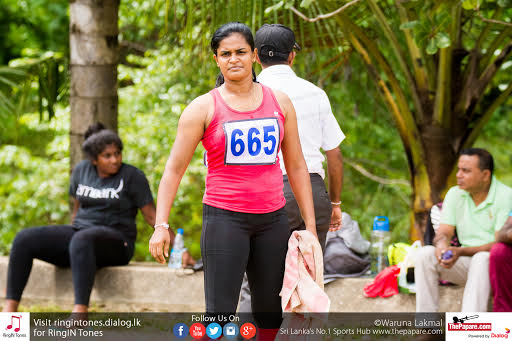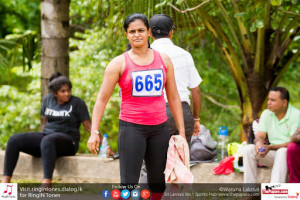 In the Women's Discus throw, which was the first final to be worked out at the championship, Athletes from Sri Lanka Air Force dominated the proceedings with the first 05 performances coming from the Sri Lanka Air Force Athletes. National and meet record holder in the Hammer throw, Ayesha Maduwanthi, took Gold with a throw of 41.67m managing to slightly edge out team mate S.K Weerasekara who's best throw was measured at 41.50m. V.V Lakmali was placed third with a throw measured at 39.04m.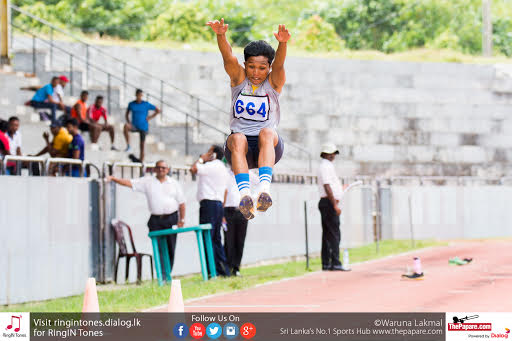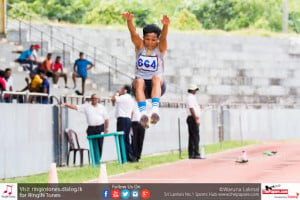 C.M Thilakarathne also from Sri Lanka Air Force was placed first in the women's long jump final with a leap of 5. 93m. Anjani Puluwansa who was placed second was short of a meter 0.01cm as her best leap was measured at 5.92m. S Dilanki of the Sri Lanka Army was placed third with a leap of 5.43m.
With the country's ace Javelin throwers Sumedha Ranasinghe and Waruna Lakshan the only Sri Lankan's to have breached the 80m mark with the Javelin not taking part in the competition, D.S Ranasinghe of Sri Lanka Army will be the chief contender to win the Javelin throw event. Ranasinghe provided an indication of what's in store when he qualified with a best attempt of 70.07m. He was also the only athlete to breach the 70m mark at the qualification.
Tomorrow (01st ) will be the second day of the tournament and is set to be a thriller with a total of 15 finals set to take place on day two. Stay tuned to www.thepapare.com as we will bring you all the important action from the 95th National Sports Festival.
| | | | | |
| --- | --- | --- | --- | --- |
| E: No | 121 | Discus Throw | Men | Final |
| Place | BIB | Name | Affiliate | Performance |
| 1 | 472 | KGUP Jayawardana | SL Navy | 50.77 |
| 2 | 34 | ZTM Aasik | SL Army | 42.48 |
| 3 | 362 | HMPGDB Rathnayake | SL Air Force | 41.32 |
| 4 | 82 | SPJT Bandula | SL Army | 40.97 |
| 5 | 435 | KMS Niroshana | Government services | 40.27 |
| 6 | 547 | Isuru Pathirana | Lanka Lions SC | 39.98 |
| 7 | 511 | Sajith Munasinghe | Mercantile AF | 39.53 |
| 8 | 2 | Malinda Madusanka Meththsinga | SL Army | 39.24 |
| 9 | 81 | SDK Silva | SL Army | 37.16 |
| 10 | 558 | M H Kalith Yuran | Gampaha DAA | 37.05 |
| 11 | 349 | DMD Priyalal | SL Air Force | 37.02 |
| | | | | |
| --- | --- | --- | --- | --- |
| E: No | 131 | 10000 M | Women | Final |
| Place | BIB | Name | Affiliate | Performance |
| 1 | 753 | SA Lamahewage | SL Navy | 36:02.56 |
| 2 | 672 | ANL Ariyadasa | SL Air Force | 36:02.82 |
| 3 | 762 | MSPM Perera | SL Navy | 36:56.58 |
| 4 | 692 | RDHT Pryadarshani | SL Air Force | 37:18.80 |
| 5 | 601 | KK Kumari | SL Army | 38:09.59 |
| 6 | 637 | PMS Seuwandi | SL Army | 38:14.28 |
| 7 | 755 | MANK Fernando | SL Navy | 38:22.50 |
| 8 | 685 | KKAM Kumarasinghe | SL Air Force | 39:31.11 |
| 9 | 638 | KGDE Karunarathne | SL Army | 40:44.39 |
| 10 | 693 | TRS Priyadarshani | SL Air Force | 41:16.76 |
| | | | | | |
| --- | --- | --- | --- | --- | --- |
| E: No | 116 | Long Jump | Women | Final | |
| Place | BIB | Name | Affiliate | Performance | Remarks |
| 1 | 664 | DVCM Thilakarathne | SL Air Force | 5.93 | +1.2 |
| 2 | 746 | Anjani Pulwansa | Unattached | 5.92 | +0.1 |
| 3 | 608 | PVRS Dilanki | SL Army | 5.43 | -1.0 |
| 4 | 691 | WNR Fernando | SL Air Force | 5.35 | -0.7 |
| | | | | |
| --- | --- | --- | --- | --- |
| E: No | 106 | Discus Throw | Women | Final |
| Place | BIB | Name | Affiliate | Performance |
| 1 | 665 | PKAA  Maduwanthi | SL Air Force | 41.67 |
| 2 | 687 | WMSK Weerasekara | SL Air Force | 41.50 |
| 3 | 688 | AGVV Lakmali | SL Air Force | 39.04 |
| 4 | 663 | JMI Sandamali | SL Air Force | 37.40 |
| 5 | 670 | HAA Lakshika | SL Air Force | 35.80 |
| 6 | 632 | HAM Dilrukshi | SL Army | 34.14 |
| 7 | 742 | GASP Madushani | Government services | 32.80 |
| 8 | 656 | DUKL Senavirathna | SL Air Force | 31.51 |