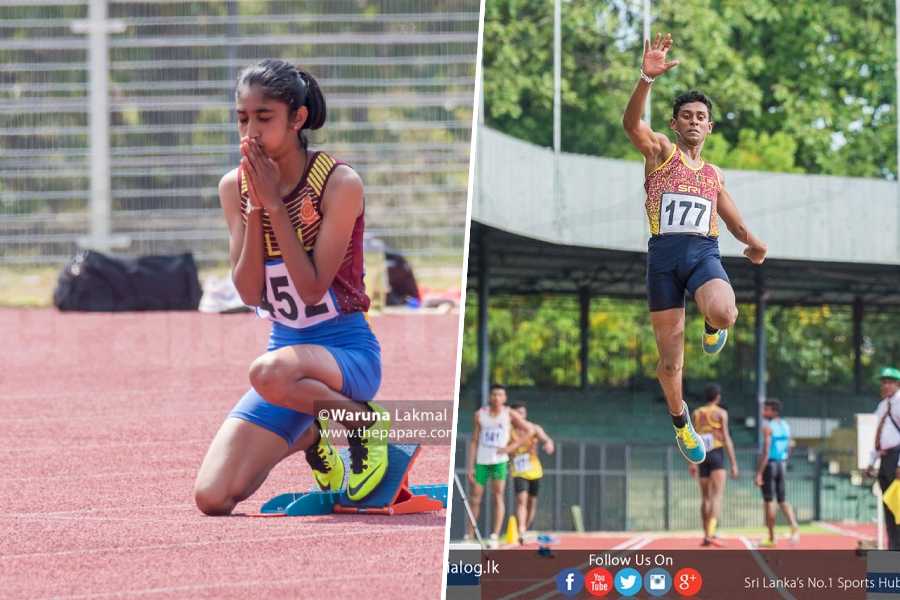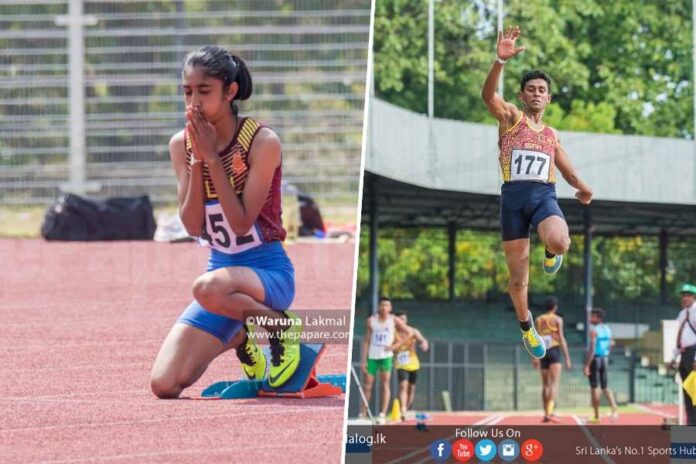 A squad of seven Sri Lankan athletes have made the trip to Colombia to participate in the 2022 World Athletics U20 Championships, also known as the World Junior Championships, which will be held from 1 to 6 August 2022 at the Estadio Olímpico Pascual Guerrero in Cali.
Five male athletes and two female athletes made the cut for this competition. This is an international athletics competition for athletes qualifying as juniors (born no earlier than 1 January 2003)
Sri Lanka squad
Tharushi Karunaratne    (400m & 800m)
Amesha Hettiarachchi    (400m Hurdles)
Kaveesha Bandara           (110m Hurdles)
Dhanuka Dharshana        (400m Hurdles)
Hirusha Hashen                 (Long Jump)
Pasindu Malshan              (Triple Jump)
Rumesh Tharanga            (Javelin Throw)
Current form
Tharushi Karunaratne of Ratnayake Central Walala was crowned as the champion of the 400m Women's event in the Centenary National Championship this year and this will be her 2nd trip for a World Junior Championship as she participated in the 2021 World Junior Championships in Nairobi, Kenya. Karunaratne qualified for both 400m and 800m events this time with seasonal bests of 53.85s and 2.04.40min (Both National Junior Records).
Karunaratne will be accompanied by Viharamahadevi Balika athlete Amesha Hettiarachchi as the only other female athlete in the squad. Hettiarachchi will be competing in the 400m Hurdles event where she holds the junior national record with a timing of 60.23s.
Long Jumper Hirusha Hashen from St.Peter's College leapt an impressive 7.67 meters in the February Trials where he managed to break the Junior National record for the Long Jump and surpass the entry standard for the World Juniors.
Another Jumper from St. Joseph's College, Pasindu Malshan also managed to meet the entry standard for Triple Jump with a 15.68m leap at the February Trials. He also produced a massive jump in July with the aid of wind – 15.76m (+3.7m/s).
The only thrower in the squad, Rumesh Tharanga of St. Peter's College also managed to renew the national Junior record from the boy's category as he hurled the Javelin 69.93m in February. The other two athletes who have left for World Junior Championship are Dhanuka Darshana and Kaveesha Bandara who are competing in 400m Hurdles and 110m Hurdles respectively.
Two more athletes have met the qualification standard for the Championship (Jayeshi Uththara – 400m, Sithum Jayasundara – 400m) but were omitted from the traveling squad as they did not participate in the final trials.
Junior Athletes who have met the Entry Standard for World Junior Championships 2022
Women
Event
Entry Standard
Athlete
Athlete's Seasonal Best
400m
55.20s
Tharushi Karunaratne
53.85s
Jayeshi Uththara
54.14s
800m
2.09.00min
Tharushi Karunaratne
2.04.40min
400m H
61.00s
Amesha Hettiarachchi
60.23s
Men
Event
Entry Standard
Athlete
Athlete's Seasonal Best
400m
47.60s
Sithum Jayasundara
47.33s
110m H
14.20s
Kaveesha Bandara
14.02s
400m H
53.20s
Dhanuka Darshana
51.99s
Long Jump
7.55m
Hirusha Hashen
7.67m
Triple Jump
15.55m
Pasindu Malshan
15.68m
Javelin
69.0m
Rumesh Tharanga
69.93m
Officials' blunder
This 7-member squad was almost stranded in the island and could have missed the opportunity to participate in this prestigious event due to the officials' inability to sort out the logistics for the Athletes and Coaches.
The squad didn't receive their air tickets on time and were set to miss the tour. With pressure from the athletes and Media Sri Lanka Athletics and the Sports Ministry finally made arrangements to send the team to Colombia.
The team has now left the country in two batches. The first batch, Hirusha Heshan and Kaveesha Bandara left on Saturday accompanied by team coach Badra Gunawardena. The second batch – Amesha Hettiarachchi, Dhanuka Darshana, Pasindu Malshan, and Rumesh Tharanga left the island yesterday accompanied by manager Susantha Fernando and Tharushi Karunaratne. Karunaratne will not be able to make it on time for the 800m heats but will participate in the 400m.
Schedule for Sri Lanka Junior Athletes