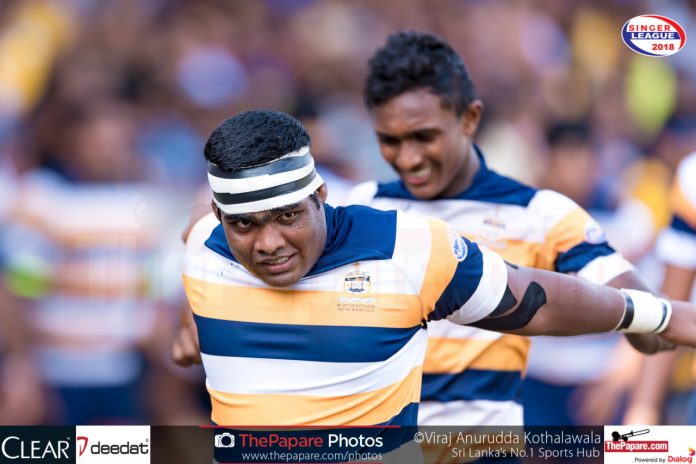 There will be tight regulations established for this year's Singer Schools Rugby League forwards in accordance to World Rugby's Under 19 playing structure.
Recently a circular issued by the Sri Lanka Schools Rugby Football Association (SLSRFA) sparked controversy with the circular mentioning that only players born in 2000 will be allowed to play in the front row.
"The rule is that only players who are born in 2000, that is the players playing their final year, will be allowed, without any objection, to play (in the front row)" added Nirodha Wijerama, the secretary of the SLSRFA.
"That does not mean that the players from 2001,02 and 03 cannot play in the front row. They will have to fill the form that we have sent to the schools when they register"
Read more: Experienced No.8 set to spearhead Joes
"In addition to that they will also need to have a medical certificate signed by a certified medical practitioner with the form. This is mandatory"
"We are doing this since we have to go with the World Rugby Under 19 rules and also look at player safety"
Read more:  A new captain for the Royalists!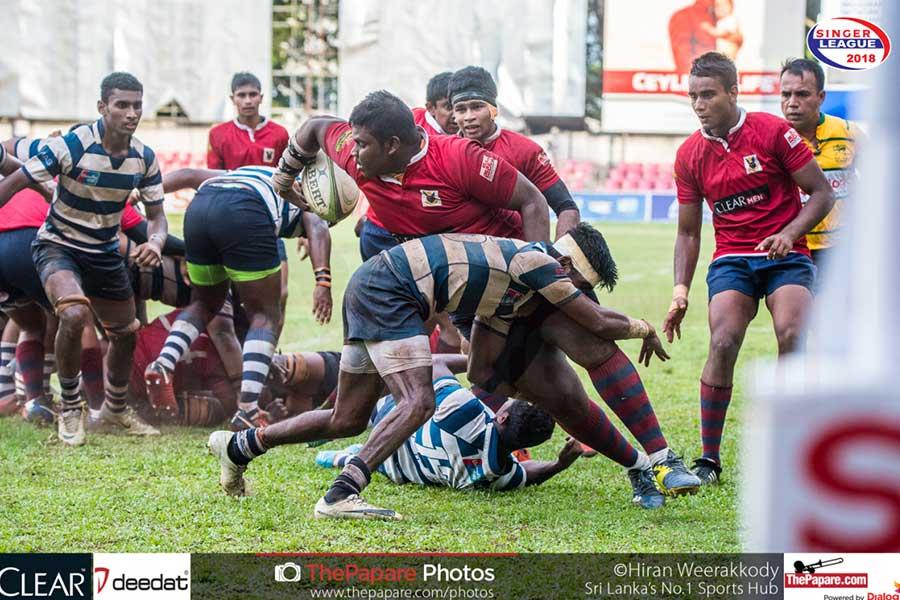 Accordingly, the players who are born in the year 2000 do not require any medical certificate to play in the front row. However, players born in the years of 2001,2002 and 2003 will still be eligible to play provided that they fill in the form given by the SLSRFA along with the medical certificate.
Player safety is of paramount importance at the moment with the rapid rise of continuous injuries in rugby. The under 19 regulation puts extra focus on player safety of the forwards and rules in the scrums have also been adjusted accordingly.
"This is the World Rugby Under 19 rule. Nobody can oppose it since we are now playing the Schools Rugby League according to the Under 19 variation" added the SLSRFA president Ranjith Chandrasekara commenting on the rule change.
"We are allowing the players born after 2000 also to play but we will not take any responsibility for any injury that is sustained while playing"
The rule book amendment will also include clauses that dictate that the organizing body, the SLSRFA will not take responsibility for any injuries that the players sustain.
Accordingly, the rule book amendment for Age Eligibility will consist of the following:
"Principals of the school shall undertake full responsibility if any injury is sustained to the player whilst during the rugby training or playing in any Rugby Tournament match conducted SLSRFA"
Fixtures: Schools Rugby starts on 25th February; FIXTURES OUT!
Last year was the first year that the country's schools rugby league tournament was played under the Under 19 structure.
This year's Singer Schools Rugby League will kick off on the 28th of February 2019.
>> Visit the Schools Rugby Hub <<