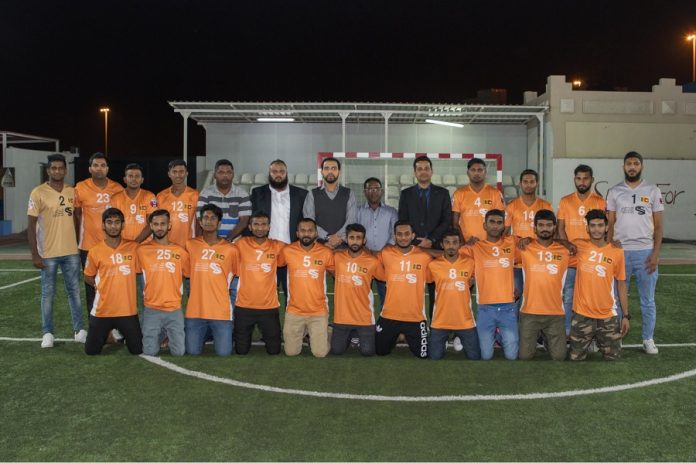 The Sri Lankan Community Football Committee announced a 23-man squad for the upcoming Asian Community Football Tournament which will be held on 10th of January 2019.
The Lions have been drawn in Group B alongside Jordan, India, Indonesia and Malaysia, for the 7th edition of the Asian Community Football Tournament (ACFT) in Qatar. Sri Lanka will face Indonesia on 11th of January 16:00 at Doha Stadium in their first game.
Former Hameedian striker and current Marrons FC manager Rizan Haroon has been appointed as team manager. Rizan represented many clubs in Sri Lanka, being a part of Saunders, Superstar SC and Hameedian FC.
Speaking to ThePapare.com Team Sri Lanka manager Rizan Haroon: "Our strategy is attack, attack, and attack. We have a good balance, young, talented and skillful players. We are looking to go with an attacking style of football. Attacking is the best defending.  We can be the challengeable team for our opponents. We are very strong in mentally and physically. We are ready to meet our opponents in the field."
The team has been selected via an open trial where hundreds of Sri Lanka expats participated.
Fricky Khan has been named as Goalkeeping coach. The committee has decided to get the support of Gambian National Player Pa Malang Ndow as head coach. Former Pettah United midfielder Mohamed Farzan has been appointed as physical trainer and Alfassy Hameed selected as operations Manager.
Officials:
Head Coach: Pa Malang Ndow

Team Manager: Rizan Haroon /Cum Assistant coach

Assistant Manager cum goalkeeping coach: Fricky Khan

Physical Trainer: Mohamed Farzan

Medical/Operations: Alfassy Hameed
Defenders
Musthaq Ahmed Azhar Mohammed, Mohamed Rilwan Mohamed Marikkar, Mohamed Sana, Chamira Krishantha, Aslam Mohamed Thameem, Asela Karunarathna, Thuwan Haleemdeen Saval Faris Saval.
Midfielders
Musthaq Ahmed Azhar Mohammed, Mohamed Shamil, Thilana Mendis, Mohamed Rizwan Mohamed Siddeek, Mohammed Mazen Ghaffoor, Mohamed Rikas, Mohamed Ramzeen Mohamed Farook.
Forwards
Mohamed Farsath M Jawath, Mohamed Musab Mohamed Kamil, Muhammadh Azman Abdul Razik Jinnah, Moahmed Hamthiyas Abdul Ofoor, Abdul Salam Safni Ahamed, Mohamed Musthakeem Mohamed Risha.
Goal Keepers:
Mohamed Akram, Rasim Ahamed Mohamed Lafir, Mohamed Riyas Sahul Hameed.