With the success of previous sporting editions, Zahira College Colombo Old Boys' Association Qatar is glad to announce that "OZEE Soccer Sevens" Sri Lankan Community SEVEN A SIDE FOOTBALL TOURNAMENT will be held on 24th March 2017 in Doha, State of Qatar.
The organising committee expects the participation of 32 prominent Sri Lankan community football teams in Qatar and a total of 48 matches to be played in the 1st round and 16 matches in knockout stages. Matches will be played in two separate pitches at the same venue from 7.00 am onwards.
As a part of event branding strategy, "OZEE Soccer Sevens 2017" tournament organizing committee initiated "We Support OZEE" campaign with a motive to create a huge awareness of the event around Qatar and across the globe. This campaign includes celebrity promotion campaign from Sri Lanka supported by Fouzul Hameed (Chairman Board of Governor Zahira College, , T.F Samath, Mohideen Amanulla & Hassan Roomy (Old Zahirian & ex-national) and local participating teams promotion includes most popular player & team contest. According to Hassan Iqbal (Project Chairman OZEE Soccer Sevens 2017) the main objective of this event is to create fellowship and promote football among Sri Lankans residing in Qatar. Further he is confident that "OZEE Soccer Sevens 2017" will be a great success among Sri Lankans in Qatar and urges all Sri Lankans in Qatar to join hands to make this event a success.    
The modern State of Qatar has witnessed considerable press coverage around the globe as major sporting hub, since its successful bid to host "FIFA world cup 2022" which is one of the major sporting events in the planet. This has significantly influenced cricket loving Sri Lankans residing in Qatar to turn towards this beautiful game of football.
Zahira College Colombo, Old Boys' Association Qatar (ZOBAQ) was formed in 2009 in order to gather all past students under one umbrella to assist our Alma mater in being among the best educational institutes in Sri Lanka and to foster social interaction among old boys' of the college as well as Sri Lankans residing in Qatar. The association is affiliated to the Embassy of Sri Lanka in Qatar.
Since its formation coupled with associations' objectives, Zahira OBA Qatar has conducted many successful sporting events in Doha including first ever "Ozee Inter School Rugby, Cricket, Football tournament in 2010, which was a first kind of event among Sri Lankans residing in Qatar and further it laid a strong foundation for the birth of other schools OBA's and sporting events in Qatar. In brief, so far their sporting events include Doha Cricket Sixes 2010 & 2011, OZEE Inter school Rugby, Cricket, Football Tournaments 2010, 2011 & 2012, OZEE Soccer Sevens 2014, Serendib Bowling Championship 2013 & 2014 and the latest addition was Ozee 8 Ball Pool Championship 2016.
Event logo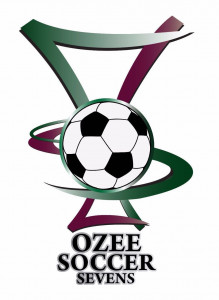 "We Support OZEE Campaign logo"