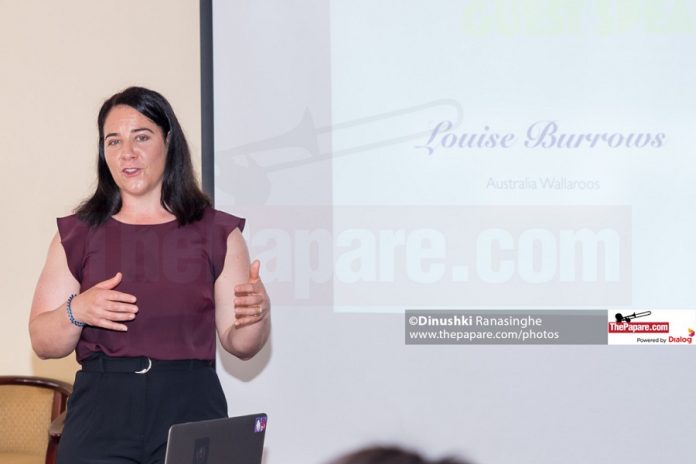 Australian Women's national player and four-time women's Rugby World Cup representative Lousie Burrows spent time in Sri Lanka in line with the Asia Rugby Sevens series to nurture the next generation of women's rugby players in the country.
Photo Album: Louise Burrows in Sri Lanka
The Wallaroos hooker Burrows has been an inspirational player, playing for the Australian national women's side since 2001. The 40-year-old continues to play her rugby in the Super Women's premiership following her passion for the sport.
Burrows made it to Sri Lanka days ahead of the Sri Lanka leg of the Asia Sevens Series to conduct a motivational lecture for the women's teams who were set to participate in the 3rd leg.
Addressing the team captains from the eight participating teams, she stressed the importance of discipline, commitment and perseverance in order to succeed.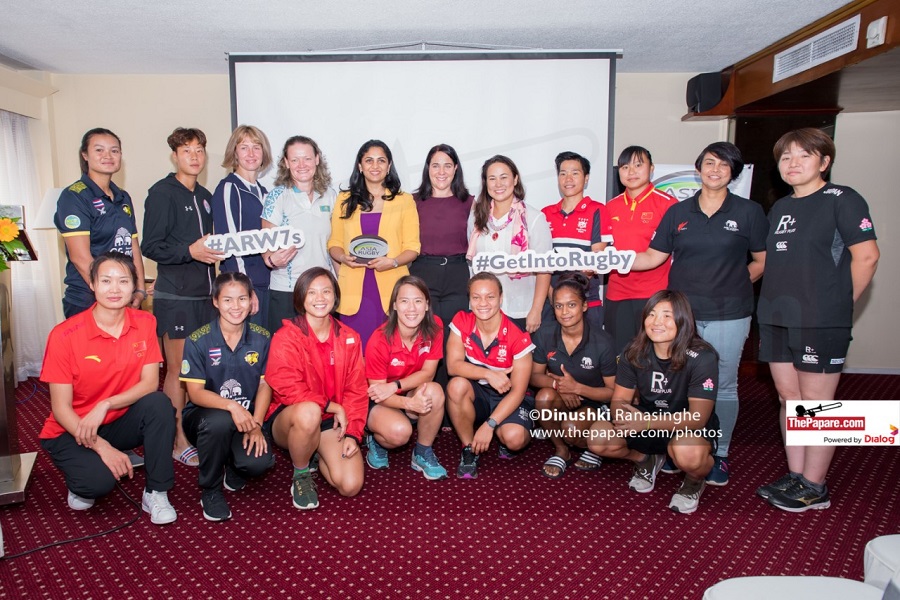 "It all comes down to discipline and your commitment. I remember from day one when I took on the sport, I was the first one to the gym and the first to training. That was the discipline that I had with myself to carry out the sport."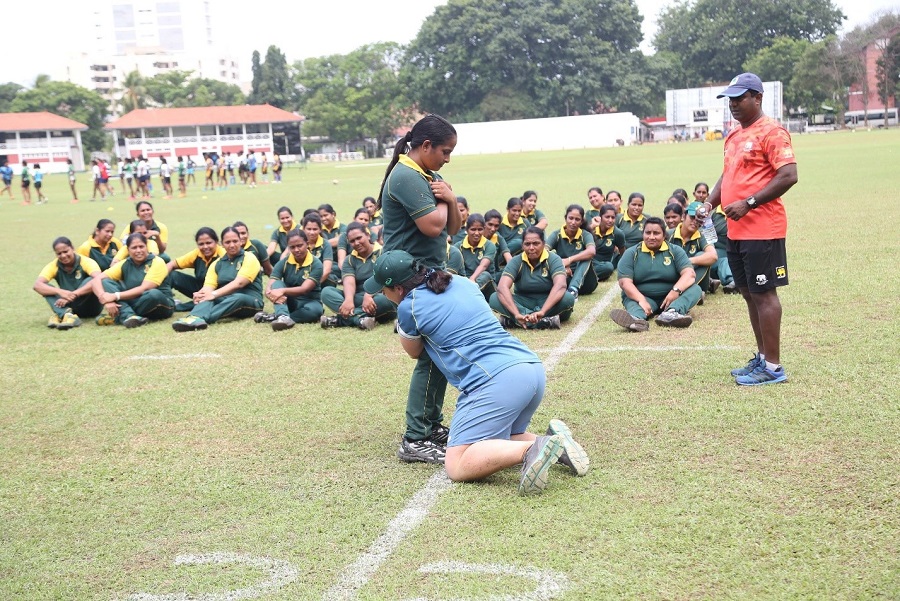 "Even after having the two kids, I made sure they had their babysitters and I got myself on to the ground. I think that's what has got me to where I am now" added Burrows.
Read more:
Sri Lanka Rugby stripped off their place in Asia
Sri Lanka women secure 5th spot
An introduction to the Get into Rugby initiative followed later as Burrows spent time with the Police Sports Club Women as they were given their first session in the oval ball sport. On the request of the DIG of Police, the initiative kicked off on Friday(5th) with the participation of over 100 athletes from the Police sports division.
Currently, it is only Army, Navy and Air Force that represent the composition of women's rugby in the country and the addition of Police to the structure is timely.
The Australian national also spent some time with the Sri Lanka under 18 women's side as they prepare for the Asia Under 18 Girls' Rugby tournament to be held in India later this month.
Read next: Dialog Rugby League kicks off on the 9th of November – Fixtures out