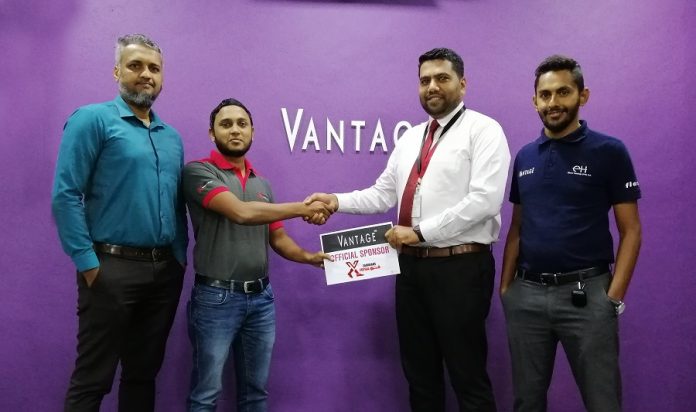 Season two of the xZahirians Futsal Tournament was ceremonially introduced at the cup launching ceremony held on Saturday, 12 October 2019 at the Raliya Regency Hotel at Mawanella.
The tournament is a concept of xZahirians, an alumni body of the past pupils of Zahira College, Mawanella. Introduced in 2018, the tournament is now in its second season proudly delivered in partnership with Vantage Shirts as its clothing partner.
The tournament will be contested by nearly 40 passed out batches of the College.
The teams will contest for 04 Trophies
T.S. Samuel Memorial Trophy
K.J. Ponniah Pillai Challenge Trophy
K.M. Samsudeen Challenge Trophy
D.L.M. Haneefa Memorial Trophy
The trophies are named after four of the senior-most Past Principals of the College under four age categories.
Read: Xzahirians Futsal Tournament 2019 this weekend
The tournament organizing committee unveiled the Trophies and the Awards and introduced the tournament officials. The tournament rules and the tournament draw was also concluded at the Cup Launching Ceremony.
Speaking at the event, the President of xZahirians, Dr. Zulfi Marikkar said, "The xZahirians inter-batch tournament has become the most anticipated event by the alumni of the College and draws maximum participation including members from overseas among all its events.
"The key objective of the event is to use this as a platform to engage with the alumni and raise the needed funds for the xZahirians project calendar." He thanked the alumni for their enthusiastic participation. He also thanked the sponsors for their continuous support.
Vice President Sports Affairs, Mr. Nizam said, the tournament organizing committee has added many new facets to season two including additional committees for discipline, logistics, and fundraising. The Media and PR teams have worked really hard to bring the focus to the tournament among the grassroots levels as well. We request the participating teams to oblige to the rules of the tournament and enjoy the atmosphere.
xZahirians look forward to delivering the Tournament of the Year for the Zahirians with high standards.