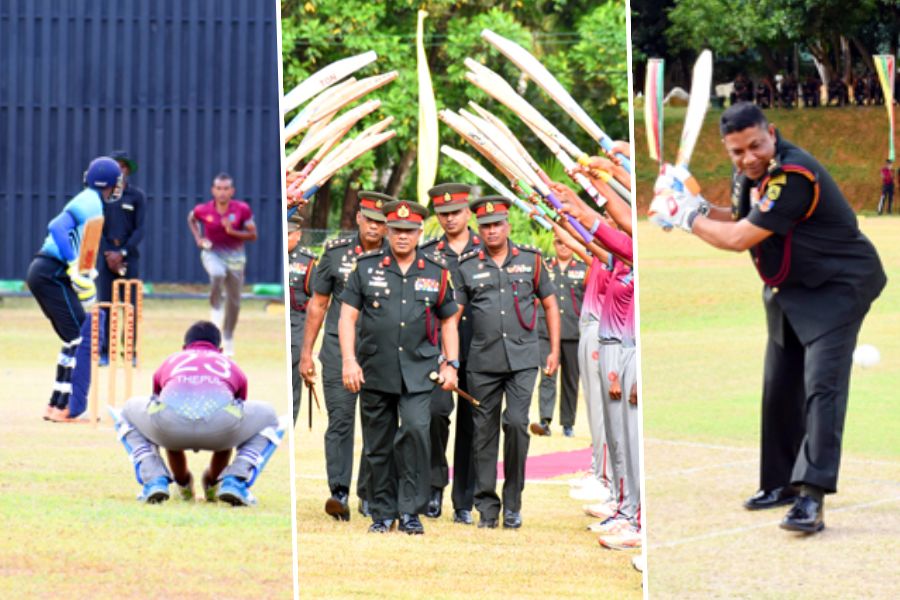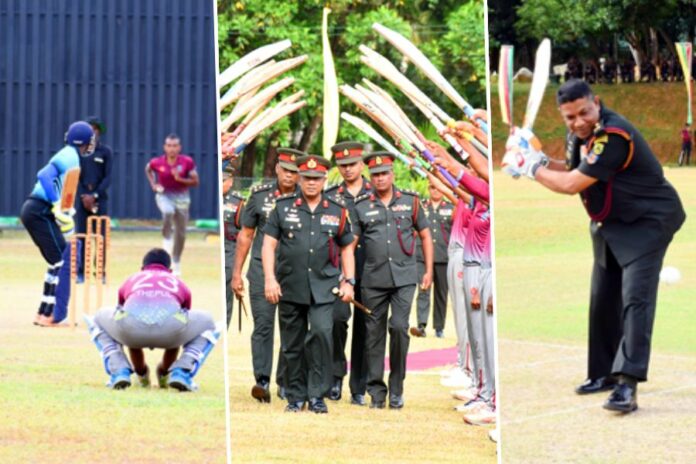 The Vijayabahu Infantry Regiment (VIR), the youngest and the one of the most elite infantry regiment in Sri Lanka Army, added more strength to their Boyagane Regimental Centre on 16 July 2022 by fortifying it with a turf wicket cricket ground of high standards, thanks to the efforts of the VIR's Colonel of the Regiment, Officers and All Ranks.
Giving due recognition and value to this effort, Archers Turf Wicket Cricket Ground, prepared at the Vijayabahu Infantry Regimental Centre Sports Complex at Boyagane, Kurunegala was declared open by Major General Nishantha Manage WWV RWP RSP psc, Colonel of the Regiment VIR, during a colourful ceremony and a friendly cricket match.
The new cricket ground with four turfs and two side wickets can be made available to outside cricketers and clubs enabling them to conduct first class games and other national level tournaments if they so desire.
Soon after the opening, adding sportive sentiments to the occasion, Major General Nishantha Manage placed his signature on a specially customized cricket bat and a leather ball to engrave this remarkable event.
Afterwards, the ground was warmed with the first limited overs cricket match played between the 5th Battalion the Vijayabahu Infantry Regiment cricketers and the 20th (Volunteer) Battalion the Vijayabahu Infantry Regiment cricketers.
Towards the end of the itinerary, at the presentation ceremony, Colonel of the Regiment handed over new Archers Cricket attire to the Archers Cricket team. At the final outset, Colonel of the Regiment VIR addressed the audience and in his speech, he stated the value of having a full-fledged turf wicket cricket ground mean to inculcate sportsmanship among soldiers.
Major General Rohitha Aluvihare, Director General General Staff, Office of Chief of Defence Staff, Brigadier Janith Bandara, Brigadier Coordinator of Security Forces Headquarters (Jaffna), VIR Senior Officers, Commanding Officers, Regimental Staff and battalion representatives attended the inaugural ceremony.