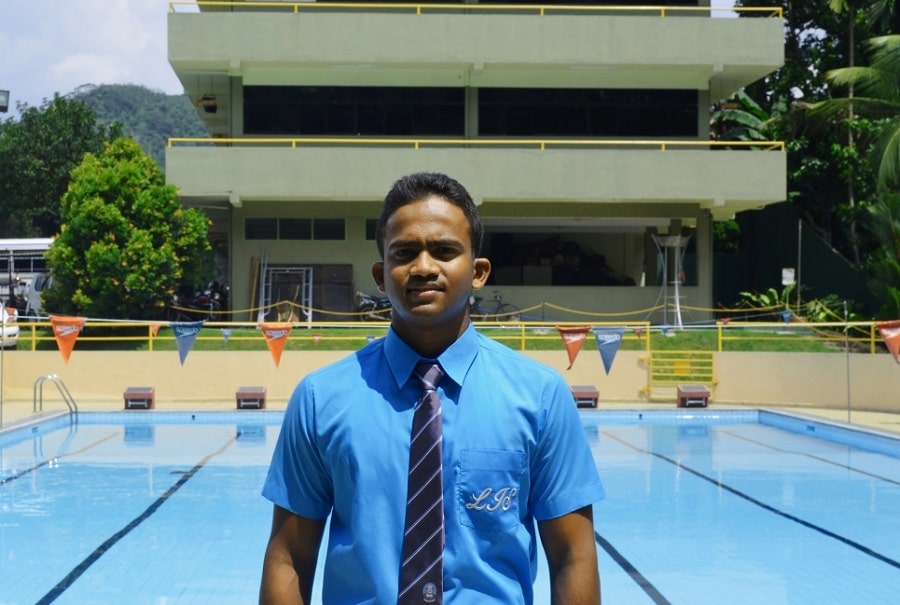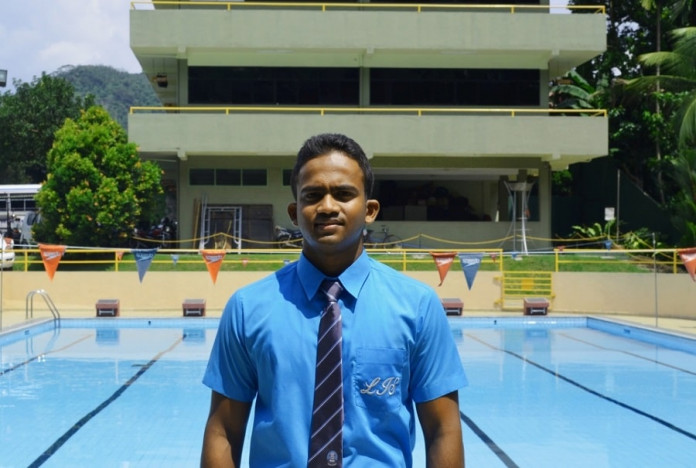 Versatile swimmer, Ushan Avishka Gunaratne of Lyceum International School, Ratnapura, was placed second (Silver Medal) in 200m Medley Relay, and third (Bronze Medal) in both the 100m Butterfly Stroke and 50m Butterfly Stroke at the South Asian Aquatic Championship Meet – 2016, held in Sugathadasa Swimming Complex, Colombo, from the 18th to the 23rd of October 2016.
Ushan had previously represented Sri Lanka at the 5th Asian Schools' Swimming Championship – 2016, in Indonesia and the 8th Asian Age Group Championship – 2016 and came within the best 8 (finalist) in the former. In 2016, he established a national Island Record in the 100m Butterfly Stroke (59.79) at Sri Lanka Schools' Age Group Aquatic Championship – 2016. He has been placed first in 100m and 50m Butterfly Stroke in many provincial meets since 2012. He also established two records in 100m and 50m events at the International Schools' Aquatic Championship of the TISSL (The International Schools of Sri Lanka) group.
In addition to swimming, he has performed well in several other school activities as well.
With a Black Belt in Karate, Ushan has represented Sri Lanka in international events in Japan (2008) and Malaysia (World Itosukai Karate Championship-2009). Subsequently, he bagged a number of victories in Kumite and Kata events in Sri Lanka.
Moreover, as a committed athlete in the school team, Ushan represented Lyceum Ratnapura at Sabaragamuva Provincial Athletic Meets on several occasions and the International School Athletic Championship (ISAC) meet in 2013 and 2015.
Information courtesy of Janitha C. Dissanayake