After about 8 months of cricket and over 300 games, Sri Lanka's most widespread cricket tournaments has finally came to an end a couple of weeks ago. We saw a neck and neck battle at the Royal College grounds between St. Joseph's College, Colombo and S. Thomas' College, Mt. Lavinia where the former ended on the top to seal the championship for the second consecutive year.
The Singer U19 Division one tournament hits the semi-final round with Nalanda College, S. Thomas' …
There can only be one winner in cricket. But, there were some extraordinary performers in teams that failed to win silverware during the season. After analyzing thoroughly we picked our Team of the season.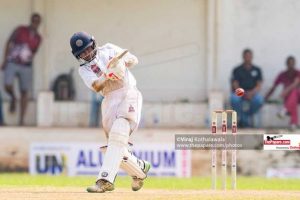 1. Avishka Perera
School – Nalanda College
Right-hand batsman
Wicket Keeper
Starting off with the openers, The Nalandian pocket-dynamite was almost an automatic selection to this spot. Avishka Perera of Nalanda College scored over 1000 runs this season with a best of 120 at that position in the Big Match against arch-rivals Ananda. He strikes the new ball hard and likes pace on the ball. He is also a brilliant fielder and a natural athlete who is always on the ball.
Perera edged out the likes of Kamil Mishara of Royal College, Colombo, Sheran Fonseka of St. Joseph's College and Navod Paranavithana of Mahinda College, Galle for the first opener's position.
Video – Fantastic Avishka Perera's 120 in the 90th Ananda-Nalanda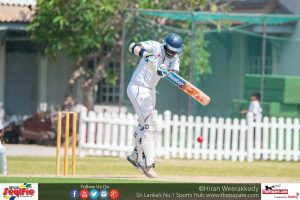 2. Sithara Hapuhinna
School – S. Thomas' College, Mt. Lavinia
Left-hand batsman
Wicket Keeper
Captain of the Side
The Thomian Big Match winning skipper, Sithara Hapuhinna, will accompany Avishka at the top of the order. Another 1000-run-getter this season and also a double-winner. His team won the Battle of the Blues for S. Thomas' after 12 years and also went on to win the Singer U19 Division One Limited Over Tournament 2019. The left-hander's ability to pick the length early and his strength square of the wicket on the off-side cements his place in the eleven. He will also lead the team.
Hapuhinna was picked as the other opener in the team ahead of players like Adithya Siriwardena of Richmond College, Galle, Dunith Jayathunge of St. Sebastian's College, Moratuwa and Chihan Kalindu of St. Servatius' College, Matara.
Video – Sithara Hapuhinna's opening blitz in the 44th Mustangs Trophy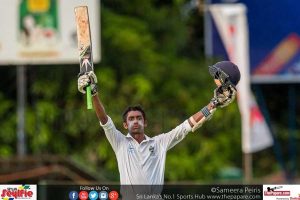 3. Santhush Gunathilake
School – St. Peter's College, Colombo
Right-hand batsman
Right-arm medium-fast bowler
In any team, number three on the batting line-up is occupied by its best batsman. Going by that we have seen, Peterite Santhush Gunathilake, is undoubtedly the best batsman of the season, thereby taking up No. 3 on our team.
The right-hander was absolutely outstanding throughout the season, scoring 7 hundreds with a run tally of over 1600 runs. Gunathilake has been the live wire of the Peterite outfit and in fact, saved them from defeat with a heroic hundred in the second innings of the Battle of the Saints against St Joseph's.
Players like Thaveesha Abishek of Richmond College, Galle and Mohammed Shamaaz of Zahira College, who also bat at number three missed out due to the brilliance of Gunathilaka this season.
Video – Santhush Gunatilake's heroics in his last Big Match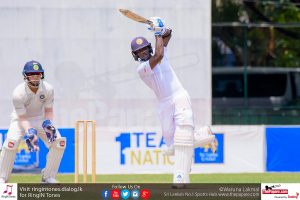 4. Nishan Madushka
School – Moratu Maha Vidyalaya
Right-hand batsman
Wicket Keeper
Nishan Madushka of Moratuwa Vidyalaya will be at No. 4 and take charge of the gloves in this XI. This exciting prospect is an elegant stroke-maker. The right-handed wicket-keeper batsman also crossed the 1000 run-mark this season. The final year player was a mainstay in the youth national squad and has also played plenty of first-class matches.
His patience in batting and the expertise in building an innings sets him apart from the rest of the players like Dineth Jayakody of St. Joseph's College Colombo, Abishek Anandakumar of Trinity College, Kandy, Pasindu Sooriyabandara of Royal College, Colombo and Kamesh Nirmal of Ananda College, Colombo who competed for this spot.
Video – Sri Lanka U19 opening batsman Nishan Madushka's century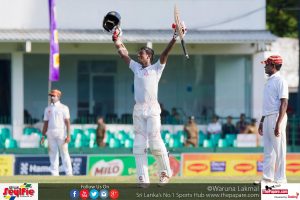 5. Lakshitha Manasinghe
School – Nalanda College
Left-hand batsman
Right-arm off-spinner
The all-round excellence of the Nalanda skipper, Lakshitha Manasinghe, finds him a spot in the XI. Over 1000 runs and 70 wickets in the season makes him a captain's delight. In addition to it, his youth national experience and leadership qualities make him a strong contender. With batting being his stronger suit, Manasinghe will slot in as a batting all-rounder.
The likes of Suwath Mendis of Prince of Wales' College, Nuwanidu Fernando of St. Sebastian's College and Sri Lanka U19 captain Nipun Dhananjaya of St. Joseph Vaz College, Wennappuwa were also considered for this position.
Video – Lakshitha Manasinghe's entertaining Big Match half-century
6. Muditha Lakshan
School – D. S. Senanayake College, Colombo
Right-hand batsman
Left-arm orthodox
For the No. 6 position, there were a few names who made it a tough selection. This is typically a position where the team seeks salvation, stability or control.
Players like Supun Sumanarathne of Maliyadeva College and Pavantha Weerasinghe of Mahanama College were top contenders for the spot. Sumanarathne was a member of the 1000-run club and Weerasinghe has a best of 196 runs this season with over 900 runs in total.
But, Muditha Lakshan won the race for the bonus he brings in with the ball. A genuine all-rounder and another national coloursman, Lakshan was one of the first few to cross the 1000-run mark this season. He struck over 1300 runs with 5 centuries to his merit and also picked up over 50 wickets in the season.
The 4th year coloursman brings in a lot of experience to the team. He has put up his hand and performed single-handedly for his school on multiple occasions.
The Singer Division 1 Schools Cricket Tournament 2018/19 has reached its halfway mark and ThePapare.com…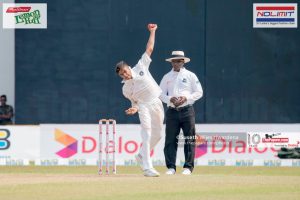 7. Dunith Wellalage
School – St. Joseph's College, Colombo
Left-hand batsman
Left-arm orthodox
Mr. Reliable for St. Joseph's College, Wellalage was an absolute top-runner on the list for the exceptional maturity shown with both bat and ball. 'Wella', is one of the leading left-arm spinners in the school's circuit and has already established himself as a regular in the youth national squad. Wella is the type of cricketer who stands up in crucial situations and performs.
A master of the craft of batting under pressure, he has proved himself several times including in the Singer U19 Division One Two-Day Tournament Final this year. He struck an absolute beauty of an innings with 88 runs coming in when the Joes were in trouble at 60/4. That excellent skill set and a brilliant cricketing brain puts 'Wella' in this eleven.
Ravindu Fernando of Maris Stella College was a notable performer who fought for this position in the team. Fernando was consistent and efficient throughout his stay in the tournament. One of the top wicket-takers in the list with over 75 wickets and over 900 runs. Zahira College all-rounder Imtiyaz Slaza's performance is also commendable.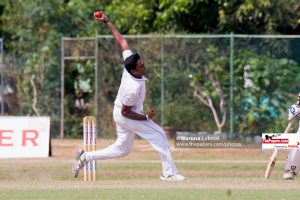 8. Kalana Perera
School – S. Thomas' College, Mt. Lavinia
Left-hand batsman
Left-arm fast
The best fast bowler of the concluded school's season who undoubtedly will make it into any eleven selected among this lot. The left-arm quick from Mt. Lavinia has claimed over 80 wickets this season and also has a century to his merit.
An absolute match-winner as he proved his case in the 140th Battle of the Blues. Perera possesses the aggression and the grit every fast bowler should have in abundance. He is a bowler who would run in hard and give his 100 percent in the last over even if he has worked himself off the entire day. He is also capable of providing the fire-power down the order with the bat.
Picking tall and lanky Perera ahead of every other fast bowler was a no-brainer after his stellar 2018/19 season. But, the likes of Nipun Malinga of Mahinda College, Galle and Chamika Gunasekara of Ananda College, Colombo bowled with good pace throughout the season.
Video – Kalana Perera's all-round performance in the 140th Roy-Tho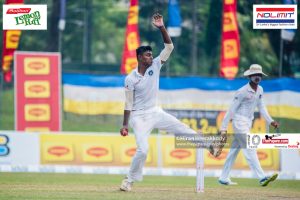 9. Lakshan Gamage
School – St. Joseph's College, Colombo
Left-hand batsman
Right-arm medium fast
An up and coming fast bowler in the school's circuit from St. Joseph's College. Gamage's incredible control over the new ball puts him ahead of the others who were in contention for the second fast bowler's spot in this team. His ability to move the ball either way and the natural shape he gets into the right-hander are the highlights of his bowling.
He has bagged close to 50 wickets this season being in a team which heavily relies on its spinners to pick up wickets. Not only with the ball, but Gamage has also been handy with the bat too as he backs himself with over 700 runs this season.
Other fast-bowling all-rounders in the school's circuit who gave a fight to Gamage's position were Kavindu Pathirathne of Royal College, Chamindu Wijesinghe of Nalanda College, Galle and Amshi De Silva of Richmond College, Galle.
Video – Lakshan Gamage smashes a 45-ball 50 at Darley Road
10. Kaumal Nanayakkara
School – Prince of Wales College, Moratuwa
Right-hand batsman
Left-arm orthodox
It's time to discuss the main left-arm spinner of the team and the leading wicket-taker of that kind will take up the seat with no fuss. One of the two players who picked up over 100 wickets this season. Nanayakkara had a season nothing short of perfect. He was an absolute mystery to the batsman with the most conventional type of deliveries. One should actually watch this youngster bowl to see how good a bowler he is.
Players such as Shalinda Seneviratne of St. Joseph's College, Colombo, Sandaru Dias of Thurstan College, Colombo and Dilum Sudeera of Richmond College, Galle were also considered for the main left-arm spinner's position in this side.
Video – Kaumal Nanayakkara stuns Zahira at home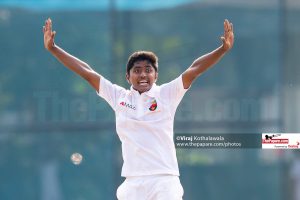 11. Kavishka Senadeera
School – Trinity College, Kandy
Right-hand batsman
Right-arm off-spin
The other member of the 100-wicket club will take up the final spot as the front-line off-spinner of the team. Kavishka Senadeera finished as the highest wicket-taker of the tournament this year. He is someone who sticks to his plans. He comes around the wicket on most occasions, bowling it flat and fast, which is almost unheard of in the longer format and the number don't lie. Ashain Daniel, Captain of the St. Joseph's College side is a notable omission for this spot. Daniel is a conventional off-spinner and the front-runner in the Sri Lanka U19 squad in this position. But Senadeera's numbers earned him the spot over Daniel.
Video – Kavishka Senadeera's match-bag 11 wickets; Mahela-Sanga Trophy
What is your opinion on this selected Singer School's Team of the Season 2018/19? Comment your views in the below section.