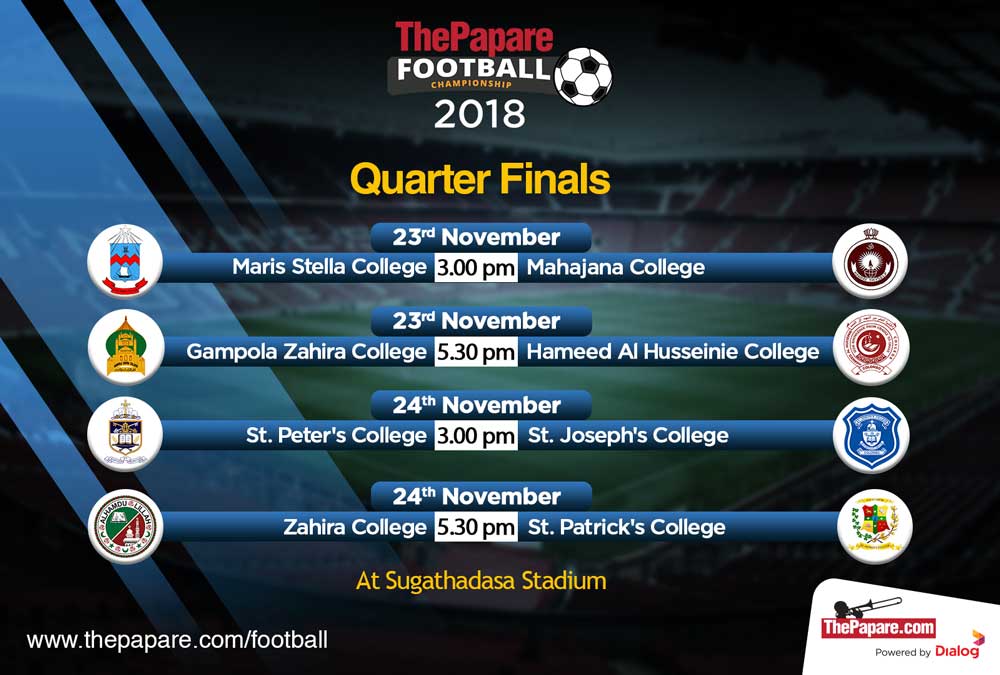 ThePapare Under20 Football Championship 2018 has moved to the Quarter Final stage which will be played on 23rd and 24th November at the Sugathadasa Stadium.
At the end of week 5 of the ThePapare Football..
St. Peter's College vs St. Joseph's College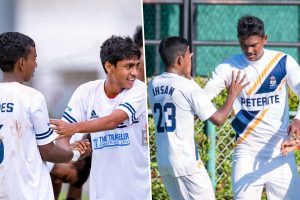 Surprisingly the Josephians finished Runner-Up in Group "A" thus setting up a Battle of the Saints for the second time this year. St. Joseph's won 1 match and drew 3 collecting 6 points. They will be missing the service of Asela Madushan who's nursing a knee injury. However they will be going in as favorites despite his miss as the bench strength if formidable.
The Peterites despite losing the opening fixture finished top of Group "D" thanks to a better goal difference. They will be smarting from losing the Joe-Pete after leading 2-0. The team will be dependent on national cap Shabeer Razooniya. They too have several talented players and on their day could beat any team lined up in front of them.
Zahira College Colombo vs St. Patrick's College Jaffna
Another routine campaign for the kings of schools football having topped Group "C", Zahira College have set-up a repeat of the Under 19 Final in 2016 where Zahira came out on top. The only wobble in the campaign was a draw against Mahajana College Jaffna. They will be wary of the threat from another northern outfit.
St. Patrick's booked their place thanks to a big win against St. Sebastian's in Group "B" where a three way tie was on going. The Jaffna boys who scored the most number of goals in the group stage will look to tumble the Zahira cart.
>> ThePapare U20 Schools' Football Championship Fixtures & Results <<
Maris Stella Negombo vs Mahajana College Jaffna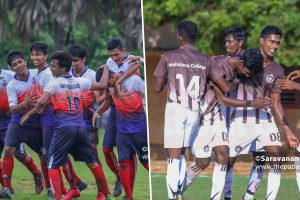 Topping Group "B" Maris Stella are the dark horses to win the Championship. Tharinda Silva who incidentally was the top scorer in the group stage will lead the line for the Negombo boys. During much of the group stage the Maristonians were untroubled and will look to continue their momentum.
Mahajana College Jaffna finishing second in Group "C" marginally, will be licking their lips on the prospect of a semifinal berth.  A very physical team with pace up front will test the defense of Maris Stella who only conceded 3 goals in 4 games. Shashikumar Kanujan will be the player to watch out for.
Zahira College Gampola vs Hameed Al Hussainie College
Topping Group "A" the boys from the hill will go all out against another fancied Colombo team. They did well to push St Joseph's to second place and 3 wins. Basith Ahamed will be the player to watch out for and they have a great opportunity to put themselves back in the school's football map.
Hameedia a team with history and tradition when it comes to football will be looking to add another feather on their hat. Though deprived of a senior all island trophy for a while the Hameed Al Hussainie outfit consist of experienced players who also represent local clubs.
>>For more Football News Click Here<<