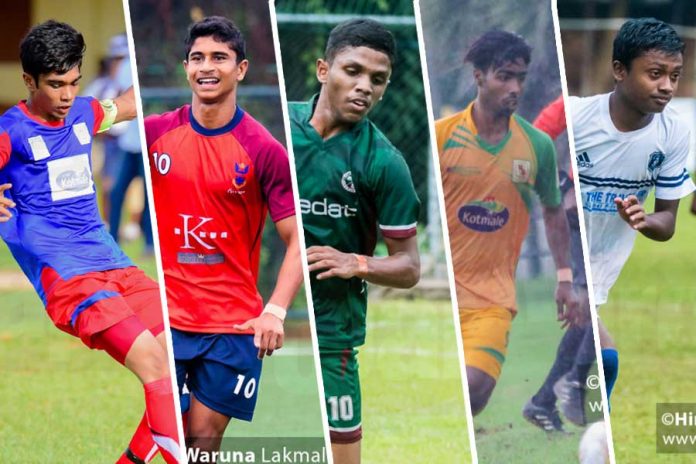 At the end of week 5 of the ThePapare Football Championship 2018, we have look at the standout players of each of the weeks 3,4 and 5.

Kingswood College Kandy held the much fancied St. Joseph's..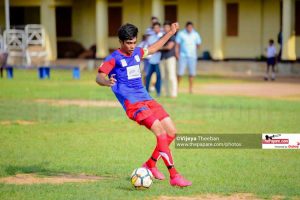 Tharinda Silva (Maris Stella College)
Once again among goals, the Maris Stella Skipper is the leading goal scorer of the Championship so far. Leading the line, he has scored seven goals in 4 matches. He will be the one to watch out for in the knockout stage as he will surely look to increase his goal tally.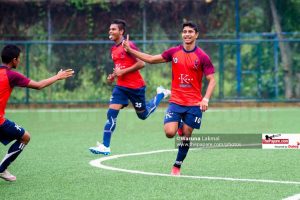 Hirusha Sampath (Kingswood College)
The front man for the Hill capital team was excellent in his overall play against St. Joseph's Colombo, scoring one and being a menace to the Joes defense in the 2-2 draw. He managed to score in the game against Royal College in another 2-2 draw. The Sri Lanka Schools player has exceptional pace up front.
D.H. Hains (St. Patrick's College)
Getting a hat-trick in the 6-0 win against St. Sebastian's College, Katuneriya the Jaffna boy has excellent skills in front of the goal.  He was also the main target man in the thrilling draw against Maris Stella College. Will be a one to lookout for in the knockout stages.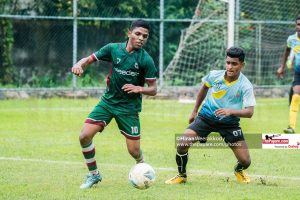 Mohamed Murshid (Zahira College, Colombo)
The Zahira right winger played well throughout the league stage and got on the score sheet in the final game of the group stage against St. Benedict's College. He's a hard-working player who supports the midfield and defense when the team needs him to.
Read More: Standout Players – Week 2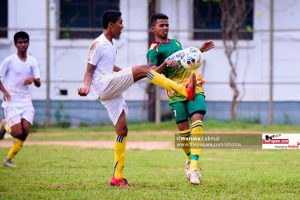 Basith Ahamed (Gampola Zahira College)
Excellent overall play by Basith helped Gampola Zahira win against a tough Kingswood outfit. The game which was stopped abruptly continued the following week. Basith however was excellent throughout. He will be looking forward to the knockout stage to showcase his talent once again.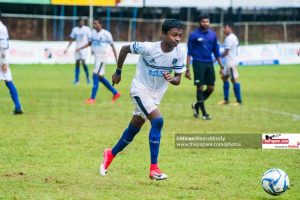 Chalana Pramantha (St. Joseph's College)
Once again, the left winger of the Josephian attack provided the balls and scored as well in a thrilling 2-2 draw against Kingswood. He was brilliant throughout the group stages and has an excellent left foot. Surely one to watch out for in the knockout stages.
>>For more Football News Click Here<<