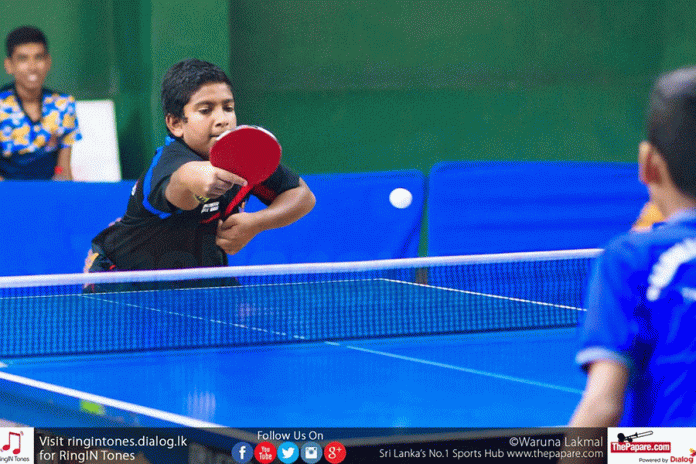 The annual Thibhar International Table Tennis Tournament was held for the sixth consecutive year at the Colombo University Gymnasium with over 70 participants in both Girls and Boys taking part in the tournament. A total of 4 age groups were worked off in both categories, being U-8, U-10, U-12 U-15 and U-18.

Kakeru Hennayake won the top performer's award in the boy's category competing the U-15 age group. Thibhar has been always sponsoring such events as they have been providing the paddlers with equipment and the assistance whenever necessary. The sponsorship pack has been provided to Kakeru and Danuk who are both in the national ranks.
The U8 age group was won by Dulanja M Palihawardana beating Pehansa Karunasekara for top spot in the girl's category. Nanduni Anupriya and Selini Herath won the U10 and U12 categories respectively in the girl's section with Selini Herath also going on to win the U15 category. The top performer for the U18's was won by Nelani Herath in the girls category.
Ishaan Faleel won the Boys' category defeating Sethuka Baduge in the U8 boy's category and also managed to secure the top spot in the U10 category defeating Binuk Samarasekara. Danuk Lamasooriya Kakeru Henanayake and Sandeep Lamasuirya won the other age group in order with the most senior category going to Sandeep Lamasuriya.