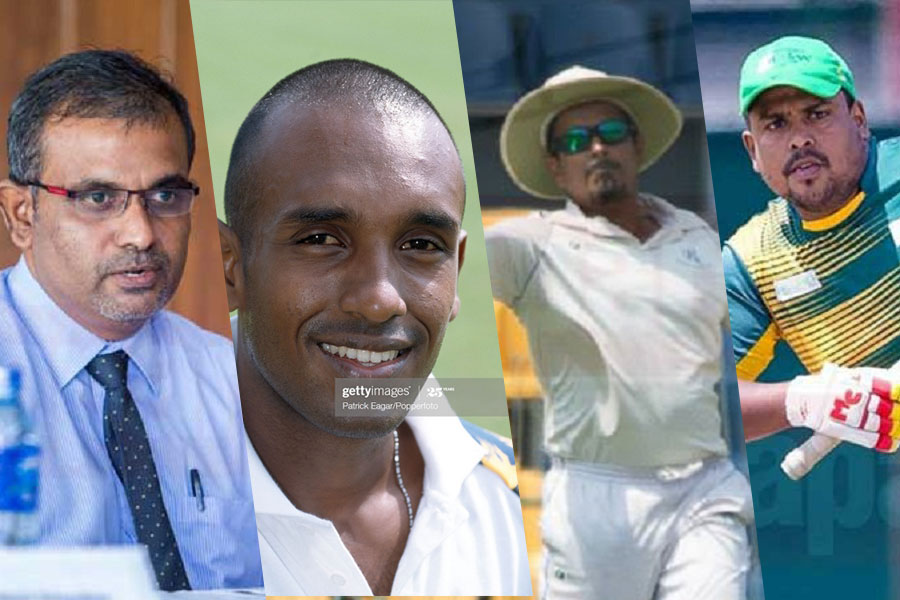 Since playing their first-ever game of Cricket which had international status during the 1975 World Cup against West Indies in Manchester, Sri Lanka has been represented by several hundreds of players through the years. These cricketers are the luckiest and the most talented in Sri Lanka. But, haven't there been any other cricketers equal in talent, or at times more talented, yet were not lucky enough to represent Sri Lanka?
To represent your country in cricket, you being immensely talented is not enough. Apart from talent, you need a little bit of luck and most importantly, you need to be the right fit for the team. Cricket, after all, is a sport where only 11 players can represent a team at a time. So, if your best years coincide with someone elses, who's equally talented and plays the same role, the lucky one gets the go while the other may miss out.
Right and Left-handedness in Cricket
Sumithra Warnakulasuriya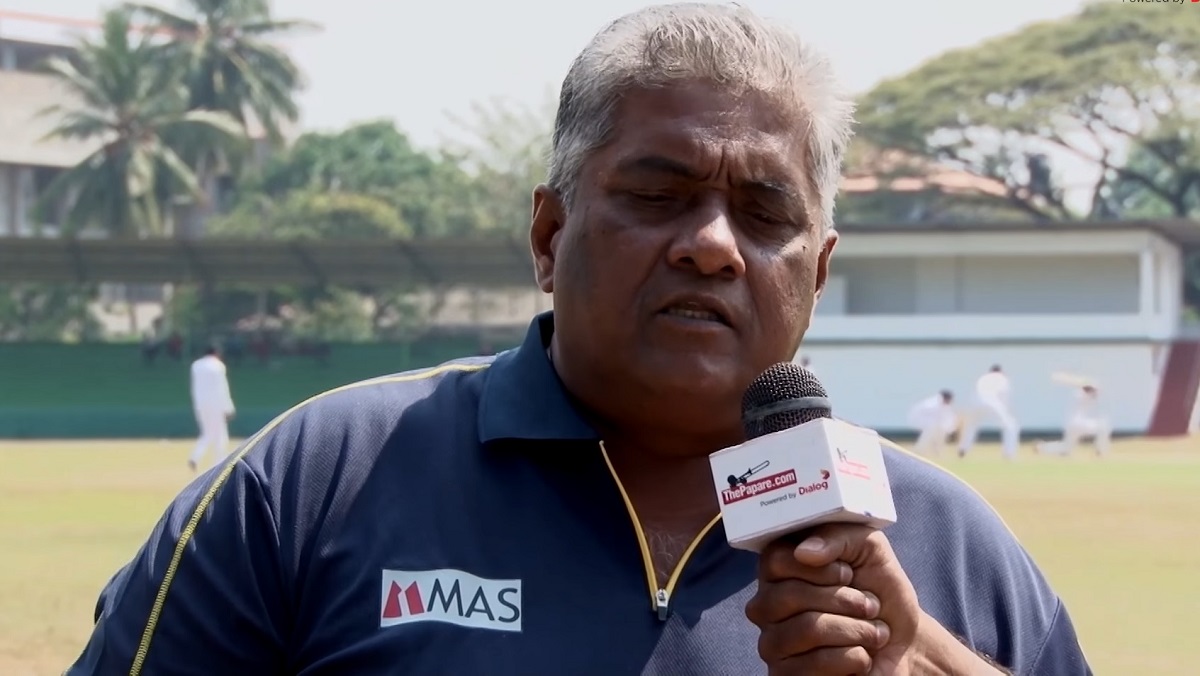 Royalist Sumithra Warnakulasuriya, a solid right-handed opening batsman, is a player highly spoken of for his batting skills. After a successful career for his school which was highlighted by his 197 in the 101st Battle of the Blues, which is still the Royal-Thomian record for the highest individual score, Warnakulasuriya entered the Sri Lankan domestic scene in the 1981/82 season. Incidentally, this was the season in which Sri Lanka played its first-ever Test.
Despite performing consistently in first-class cricket with a decent average of 37.57 including a breathtaking 174 for Colts CC in a tour game against the World Champion Indian team led by Kapil Dev during their tour to Sri Lanka in 1985, Warnakulasuriya couldn't make it to the Sri Lanka Test team. Test cricket being so rare for a rookie team like Sri Lanka at that time and Sri Lanka's openers, including the stylish Sidath Wettimuny, having stable spots might have deprived Warnakulasuriya of a deserving Test cap. 
Warnakulasuriya's career ended after the 1985/86 season with just 16 First Class and 5 List A games under his belt before he turned a coach. Warnakulasuriya, who is now 58 years old, has coached the Bangladesh U19s, Sri Lanka U19s, Sri Lanka Development squads, and some club and provincial teams in Sri Lanka.
KG Priyantha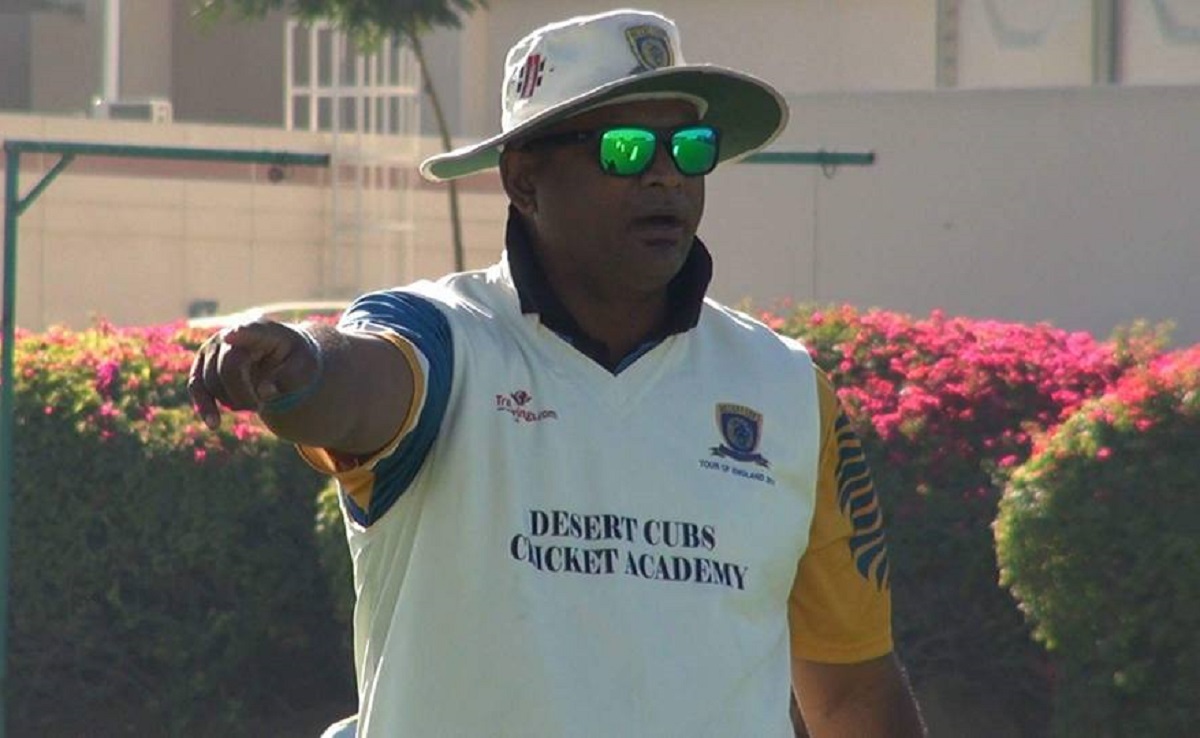 Right-arm medium pacer KG Priyantha is another talented player who played all his cricket in the pre-1996 era when professional cricket was still a growing career in Sri Lanka. Priyantha, who was a sensation for Isipathana College during his days as a schoolboy cricketer achieved the rare feat of representing Sri Lanka in the very first Youth World Cup in 1988. 
After playing that World Cup alongside some of the most talented Sri Lankan cricketers of his era such as Sanath Jayasuriya and Romesh Kaluwitharana, Priyantha played his First-Class debut in the 1988/89 season with immensely tough competition to make it to the national team. Despite making it through to the pool of players from which the selectors were to pick a Sri Lanka B team to tour Pakistan, Priyantha couldn't make it past to the next step. 
He ended his cricket career in Sri Lanka after playing just 26 First-Class matches claiming 101 wickets at an impressive average of 21.09 before he flew to the UAE and became a coach. He is now a very successful coach over there running a well-established cricket academy for youngsters.
Varuna Waragoda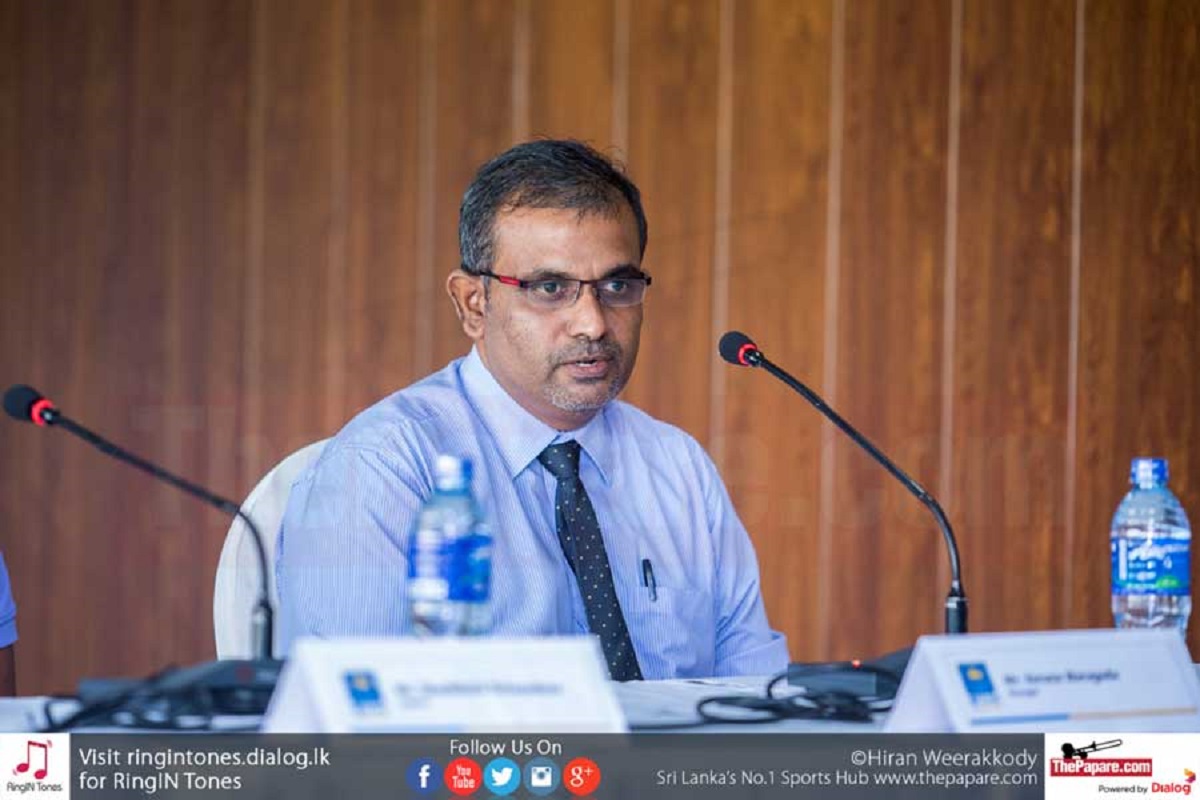 Varuna Waragoda is one of the most unlucky cricketers in Sri Lanka. Waragoda's First-Class average reads as 48.73. He stopped playing competitive cricket after 28 years with 101 First Class games in the Sri Lankan domestic circuit. 
Waragoda who played his First-Class debut in the 1990/91 season after leaving D.S. Senanayake College, had to battle his entire career to get a spot in a strong Sri Lankan national team. The team which represented Sri Lanka during his times is arguably the best Sri Lanka has had all these years. 
From the time Sri Lanka won the World Cup in 1996 under Arjuna Ranatunga to the period during which Sri Lanka won 9 consecutive Tests in the early 2000s under Sanath Jayasuriya, Waragoda performed consistently in domestic matches back home. However, with the players in the team having stable spots, Waragoda's career too became stable as a next in the line player who never got his opportunity. 
Waragoda is currently involved with Sri Lanka Cricket and has served in several selection committees and also has managed various teams representing Sri Lanka.
Sajith Fernando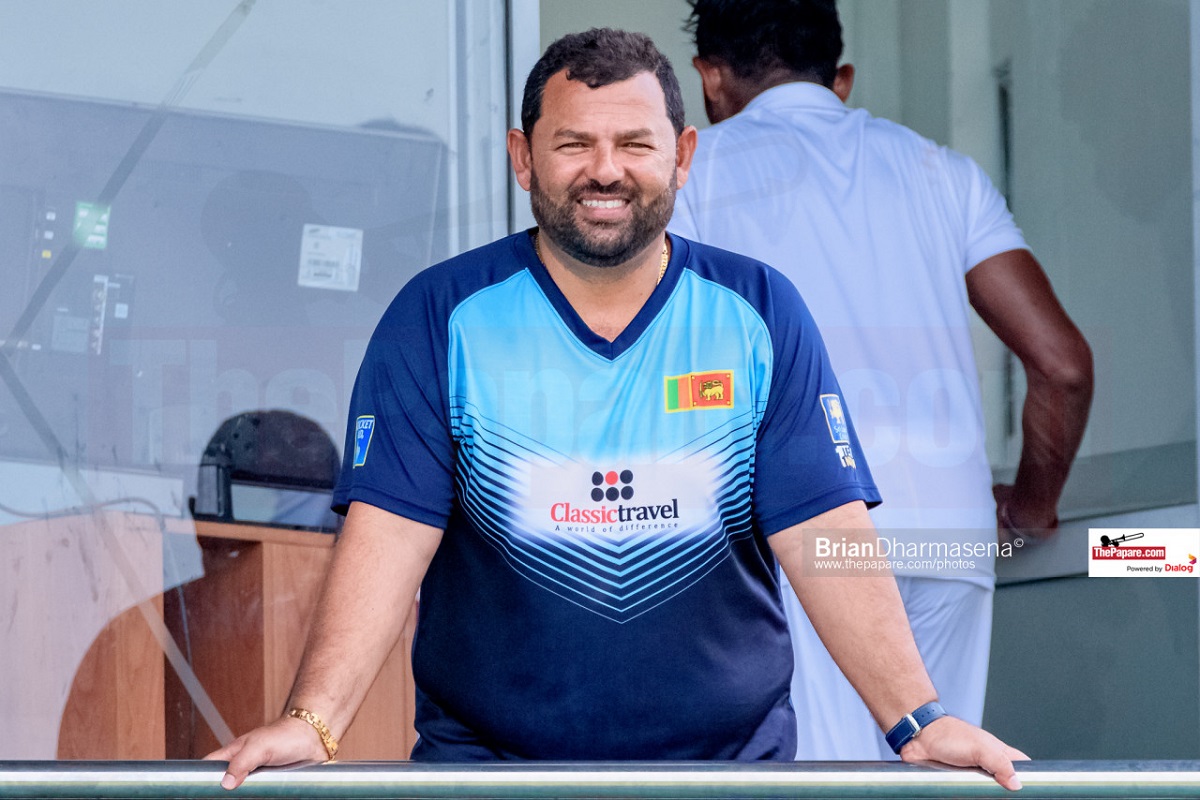 Another player of Waragoda's era who experienced the same fate is Sajith Fernando. Fernando who played cricket for St. Anthony's College Kandy alongside the great Muttiah Muralitharan, made his First-Class debut in the 1993/94 season even after Muralitharan made his Test debut.
However, the left-handed opening batsman soon started to make the headlines with his performances in the Sri Lankan domestic scene. The top-order batsman who also bowls some very useful off-spinners and fields brilliantly at the slip cordon represented Sri Lanka U24 and Sri Lanka A teams with consistent performances both in Sri Lanka and overseas.
Fernando's national call up was something always anticipated, but it never came. Despite scoring heavily in the Sri Lankan domestic games and for clubs in England and Australia, he failed to find him a spot in the strong Sri Lankan team of the late 90s.
He had played 193 First-Class games and 108 List A games when he retired in 2012 with 10,000+ First-Class runs at an average of 38.62. Recently, Fernando was involved with Sri Lanka Cricket as a selector and a manager after he served the Nondescripts Cricket Club as the Head Coach for several years. However, currently, Fernando is residing in the United States of America.
Video – ශ්‍රී ලංකා ප්‍රබල ක්‍රිකට් ක්‍රීඩකයින් ගැන ඔබ නොදත් දේ
Mario Villavarayan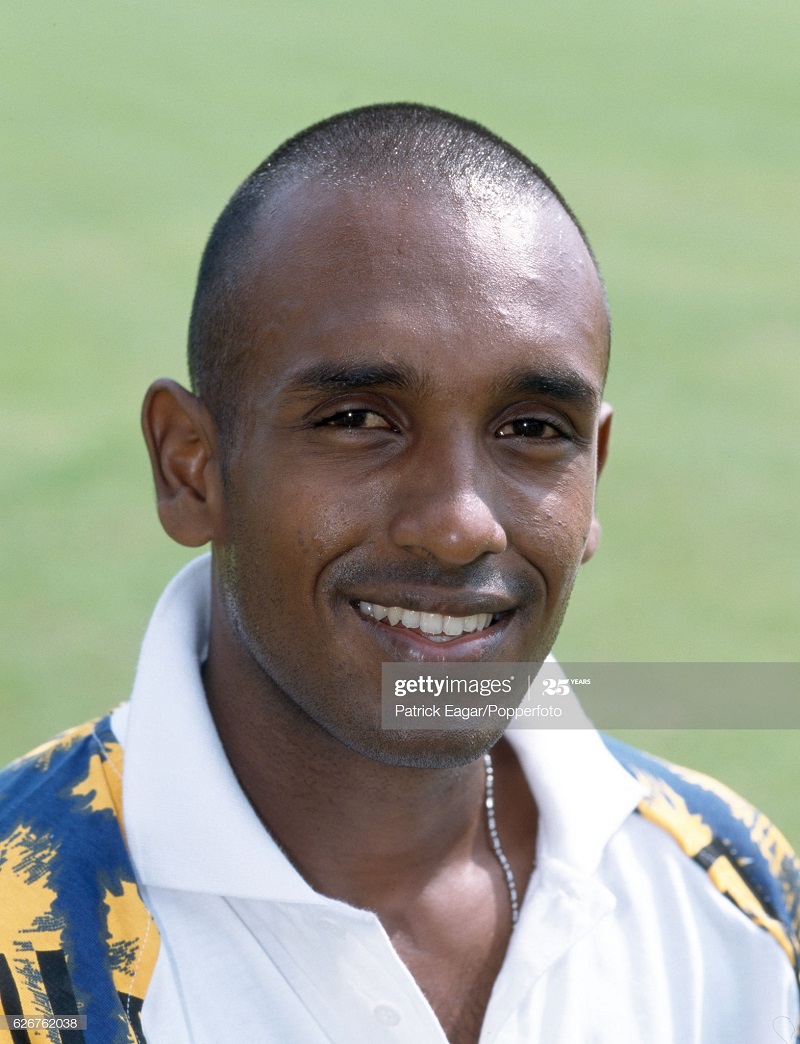 Former Peterite fast bowler Mario Villavarayan was so close to winning his deserving Test cap when he toured England for a one-off Test with the Sri Lankan Test squad in 1998. Sri Lanka who eventually won that Test, played only 2 seamers in Pramodya Wickramasinghe and debutant Suresh Perera, leaving out Villavarayan and Ravindra Pushpakumara. Apart from that tour, Villavarayan never made it to any Sri Lankan squad for an international tour. However, he was part of the Sri Lankan team which played in the 1998 Commonwealth Games in Malaysia.
Villavarayan played his First-Class debut in the 1992/93 season and straight away broke into Sri Lanka A squad in 1994. Since then he was a regular member of the Sri Lanka A team until he ended his career as a player in 2004. He had played 116 First-Class games claiming 378 wickets at an average of 22.38.
Villavarayan who is currently a specialized Strength and Conditioning coach joined the Sunrisers Hyderabad for the now postponed IPL 2020 season after resigning from his post with the Bangladesh National team. He has also served Sri Lanka Cricket as the Head of Strength and Conditioning for 6 years before he left for Bangladesh.
Bhathiya Perera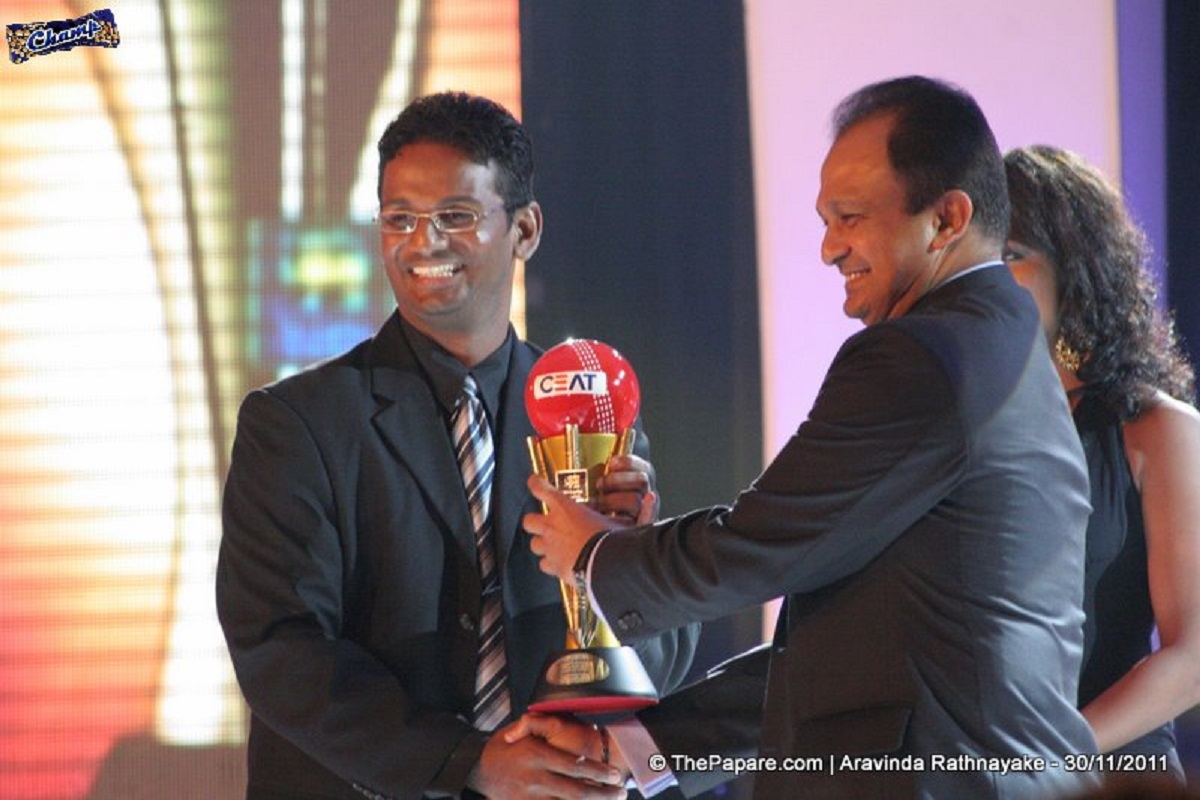 Bhathiya Perera is another right-handed batsman who deserved a spot in the National team but couldn't make it, unfortunately. Perera who debuted in First-Class cricket after Sri Lanka's World Cup triumph in 1996 in the 1996/97 season was a handy leg spinner and an excellent slip fielder as well.
Perera was a consistent performer in Sri Lankan domestic tournaments topping the batting charts in consecutive seasons in 2001/02 and 2002/03. These performances earned him a Sri Lanka A call up and he too performed consistently for Sri Lanka A team in several tours including in the 2002 ICC 6 Nation Tournament in Namibia.
Sri Lanka being able to build a solid batting line up following the overhaul after the 1999 World Cup failure, pushed him down the pecking order for the 2003 World Cup as the selectors opted for a radical youth policy. Even after missing out on the National cap during his best years, he kept on scoring in local domestic games as well as in the United Kingdom. He had scored 8254 runs and had picked up 105 wickets when he ended his career as a player after 166 First Class games in 2012.
Perera, whose brothers-in-law are Sri Lanka Test caps Thilan Samaraweera and Dulip Samaraweera, is currently a coach in Australia.
Janaka Gunaratne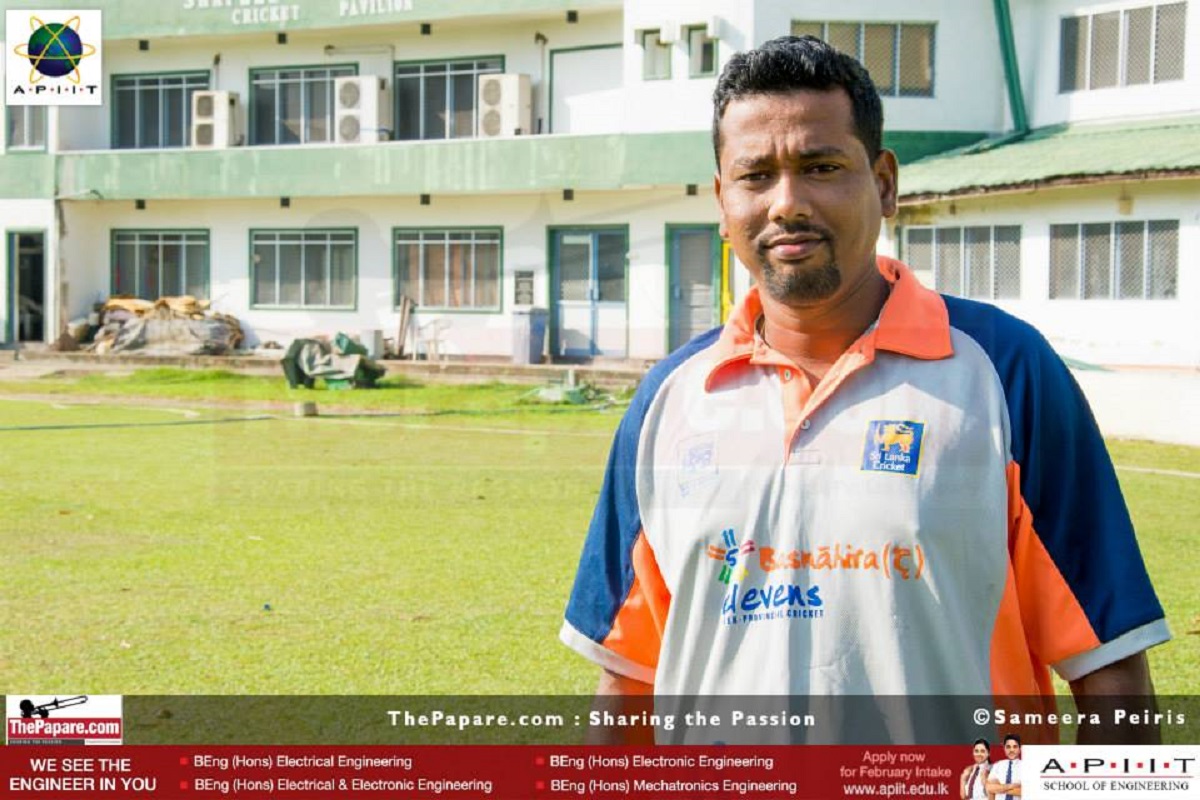 Janaka Gunaratne was a genuine all-rounder who missed out on earning the national cap. The hard-hitting batsman who batted in the middle order and bowled off-spin played for Prince of Wales College before he made his First-Class debut in 2001.
Gunaratne's performances in the U23 tournament paved the way for a Sri Lanka A call up in 2003. After not being able to make it to the national team despite consistent performances with Sri Lanka A and in domestic tournaments, Gunaratne's name hit the headlines again with the introduction of T20 cricket in Sri Lanka. With his all-round performances, he shone in T20 cricket and also in other formats as he made a comeback to Sri Lanka A setup in 2010 and performed well with both bat and ball on a tour to South Africa.
However, with the likes of TM Dilshan having stable spots in the national team as all-rounders, Gunaratne couldn't make it to the big stage. He had scored 8253 runs and had picked up 308 wickets in 157 First Class games when he retired from the game in 2015. Gunaratne is now in Australia.
Ian Daniel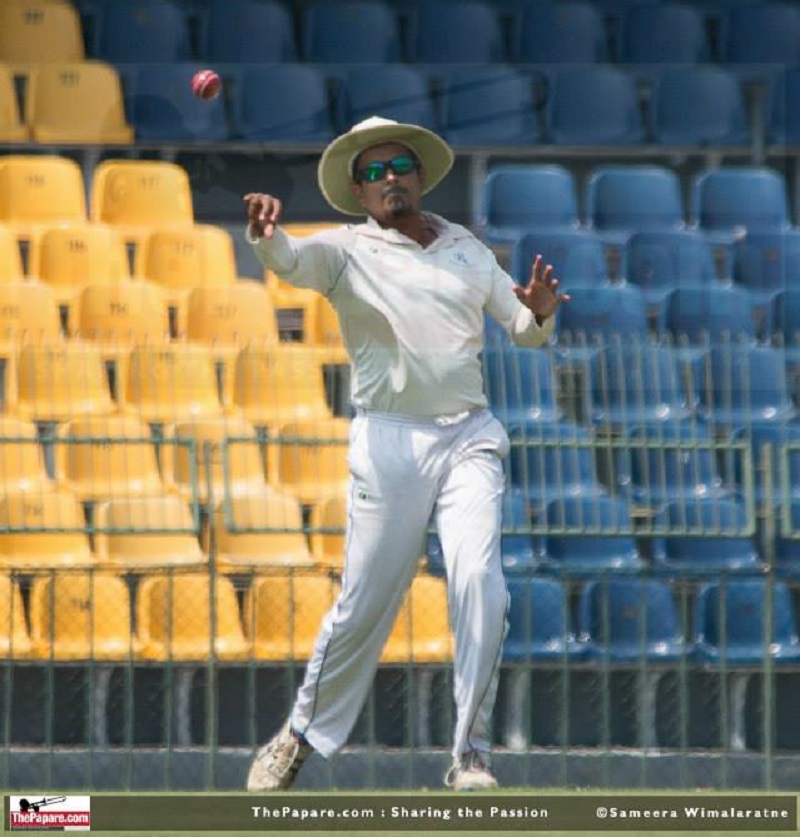 Ian Daniel is another talented cricketer who made it to the Sri Lanka Test squad but failed to win the cap. The technically sound Josephian opening batsman was only 23 when he earned his maiden Test call up. However, it also became his last.
Daniel, from age-group cricket during his school days, was a well-known talent amongst the Sri Lankan cricketing community. He made his case even stronger when he finished 3rd in the most runs table of the 2000 ICC U19 World Cup in which the hosts Sri Lanka finished as runners-up. He amassed 300 runs in 8 matches with a staggering average of 75. However, his duck in the all-important final became costly for the Lankans who succumbed at the hands of a strong Indian outfit. 
Daniel's entry to the domestic circuit in the 1999/00 season wasn't very impressive and made him wait for a Sri Lanka A call-up, which was always anticipated. His much-awaited Sri Lanka A call up came after the 2003/04 season in which he rediscovered his lost form. Continuing the momentum from the domestic tournament to Sri Lanka A, Daniel reached the biggest stage by earning a call up to the Sri Lankan Test squad which toured Zimbabwe in 2004. He was a part of Sri Lanka squads for a couple of more tours. But for some reason, that was it. It is believed that Sri Lanka's settled batting lineup of those years might have closed the doors for Daniel.
Daniel continued to score big runs in First-Class cricket until he retired in 2014 after playing 169 First Class games scoring 8928 runs. Currently, Daniel is a coach in Australia.
Gayan Sirisoma & Chanaka Komasaru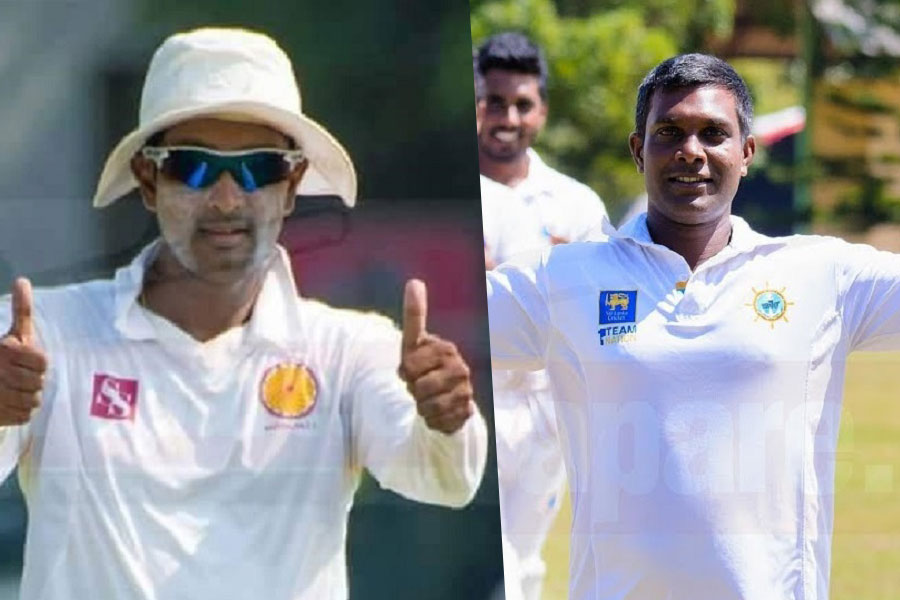 Left-arm spinners Gayan Sirisoma and Chanaka Komasaru are very good examples for talented players being in the wrong era. Entering the Sri Lankan domestic scene in the early 2000s after graduating from Dharmasoka College and St. Thomas' College Matara, the two spinners' international dreams were covered by a dark and heavy cloud named Muttiah Muralitharan. 
In an era where Muralitharan dominated every batting lineup in the world, Sri Lanka did not need to look for a spinner apart from him. The backup spinner Sri Lanka had for Murali, Rangana Herath, had already announced himself as Murali's most probable successor and everyone else was simply irrelevant. And to top them all Sirisoma and Komasaru are also left-arm spinners who bowl just like Herath. Only someone with the mystery of Ajantha Mendis could have replaced Herath as Murali's replacement. But, Herath held on.
The only other left-arm spinner who played alongside Herath was Malinda Pushpakumara, another left-arm spinner just as consistent as Sirisoma and Komasaru in the domestic setup but a bit younger than them. Even Pushpakumara's international career looks bleak now with the entry of Lasith Embuldeniya, a bowler who's expected to emulate Herath.
Sirisoma and Komasaru, however, are not done yet. They still keep picking wickets in First-Class matches and have picked up 679 and 630 wickets in 123 and 157 First-Class matches respectively.
Sachithra Serasinghe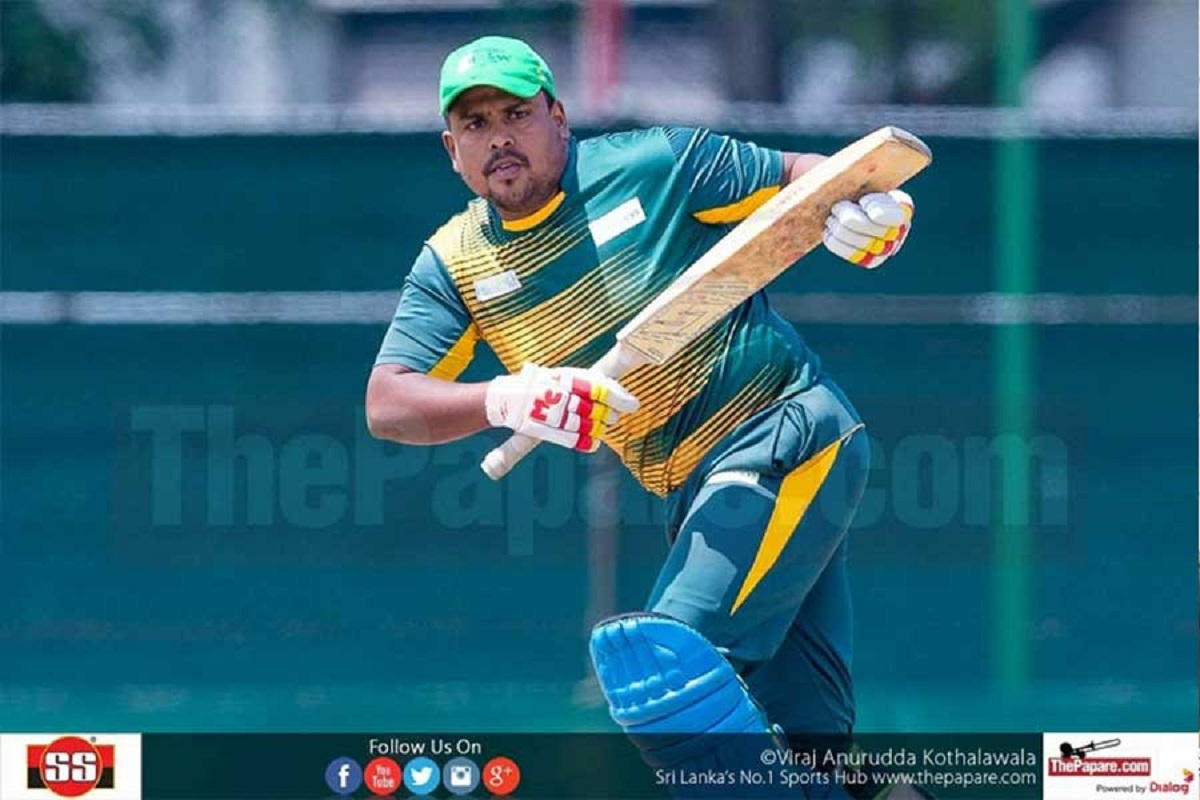 Sachithra Serasinghe, who is still an active First Class cricketer in the Sri Lankan domestic circuit is the last member of our handpicked list and is the only player who still has an outside chance of breaking into a Sri Lanka squad even though it is highly unlikely at his age, 33. Despite the age, Serasinghe is still performing as good as any all-rounder in the world.
Serasinghe who made his First-Class debut in 2006 after playing for Nalanda College, has been in and out of the Sri Lanka A team through the years. Apart from the Sri Lanka A team and Sri Lanka development teams, he has been a consistent performer for several clubs starting from Colts CC to Saracens SC and then from Tamil Union C & AC to currently Moors SC. The right-handed middle-order batsman has scored 8697 runs averaging 47.01 in 134 First Class games with 275 wickets at an average of 29.21 with his off-spin.
Being a backup all-rounder during his 20s and now being just a senior First Class cricketer whose chances of representing Sri Lanka is minimal, Serasinghe's selection was always in question due to fitness issues.
With new fitness regulations coming into consideration when picking players for national squads, the skin fold test, in particular, has become an obstacle for Serasinghe. However, the existence of skin fold tests was recently put into questioning when Bhanuka Rajapaksa eventually made it to the national setup after a long wait, mainly due to fitness issues regarding skin folds, took apart the Pakistani bowlers in Pakistan with ease. Even though Serasinghe's time might have ended, should talented players ignored just because of skin folds is still something debatable.
There might have been so many other talented First-Class players in Sri Lanka who failed to win a deserving Test cap. Some players even had to satisfy themselves with just a handful of games even after breaking into the playing XI.
So comment any other great Sri Lankan First-Class player, whom you think deserved the national cap yet couldn't make it.