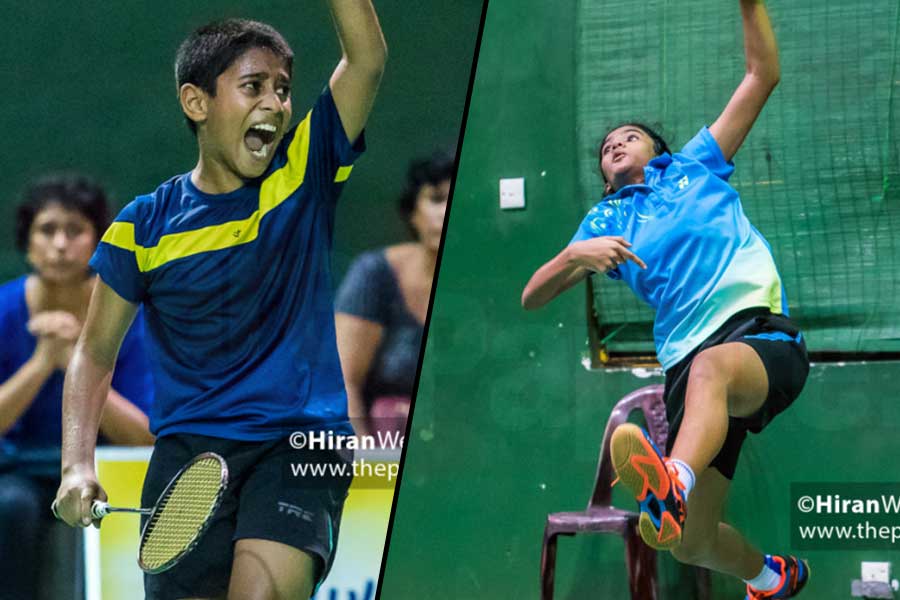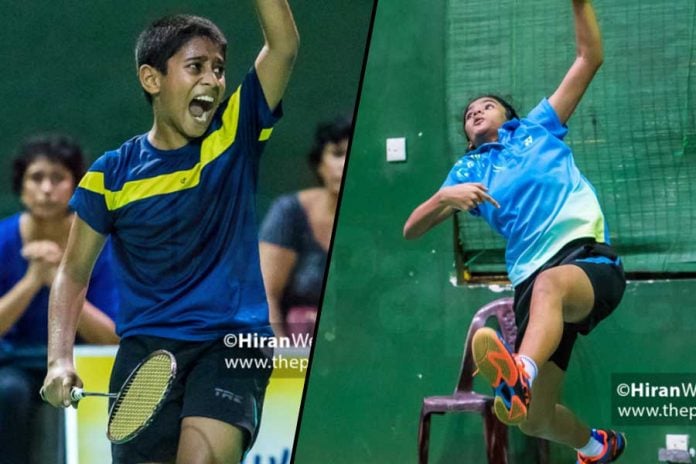 The Sri Lanka junior Badminton players performed  well during the World Badminton Championships, which is currently in progress at Markham Pan Am Centre Toronto, Canada.
The Sri Lankan team comprised of 13 players entered the main draw after defeating Kenya and Faroe Islands and also received a walkover from Algeria at the round robin stage. They got off to a poor start against India, losing two singles, two doubles and a mixed double match to go down 5-0.
However the youngsters came back strongly to beat Kenya and Faroe Islands with commanding 5-nil victories as they also received a walk over from Algeria to finish in second place in group "E"  behind India.
Read: Dinuka and Thilini defend National Badminton Titles
Against Kenya, Dumindu Abeywickrama playing the men's singles event, defeated Meer Solonki in a hard-fought three setter,17/21, 21/14, 21/8 while Dilmi Dias beat Shane Patel in straight sets  21/1, 21/4 in the women's singles. Jananuwani Masakorala and Hasini Ambalangodage beat Krisha Ghia and Swtane Patel 21/12, 21/9 in the women's doubles.
Similarly at the men's doubles Chamath Dias and Chirath Illeperumarachchi beat Ujan Shah and Meer Solonki  21/10, 21/13 while the mixed doubles match was won by Dilmi Dias and Sewantha Gunathilleka defeating Krisha Ghia and Ujval Shah 21/5 21/6.
Read More: Hasini Nusaka wins Gold at Youth Olympics Games 2018
Soon after the drubbing of Kenya, the Faroe Island shuttlers had to face more difficulties from the Sri Lankans as they lost all five matches in their Group E encounter. Dumindu Abeywickrama beat Jonas Djurhuus 21/12, 21/19  while Dilmi Dias defeated Alma Peterson 21/8, 21/8 without any fight. Sewmina Gunatilleka and Gavin Moragoda defeated Arnt Myrani and A.M Jakobson 21/11, 21/16 while Jananuwani Amanda and Hasini Ambalangodage defeated Almi Kensoottr and Sissai Thomsen 21/7, 21/16. The mixed double match was won by Chamath Dias and Dilmi Dias defeating A.Myrini and L.M Johnson 21/10, 21/5.
The Sri Lankan team advanced to the league round with these victories and they are also scheduled to play individual events in this world junior tournament.
Sri Lankan Badminton team to World Junior Badminton Championships
Dumindu Abeywickrama
Chirath Illeperumarachchi
Chamth Dias
Sewmina Gunatilleka
Gavin Morogoda
Nadun Punchihewa
Dilmi Dias
Jananuwani Amanda
Hasini Ambalangodage
Anurangi Masakorala
Tanushi Ratnayaka
Vishmi Edirisinghe
Manuki Chandrasekara
Chameera Kumarapperuma(coach)
Sampath Weragoda(Manager)
Sujeewa de Silva (Lady Chaperone)