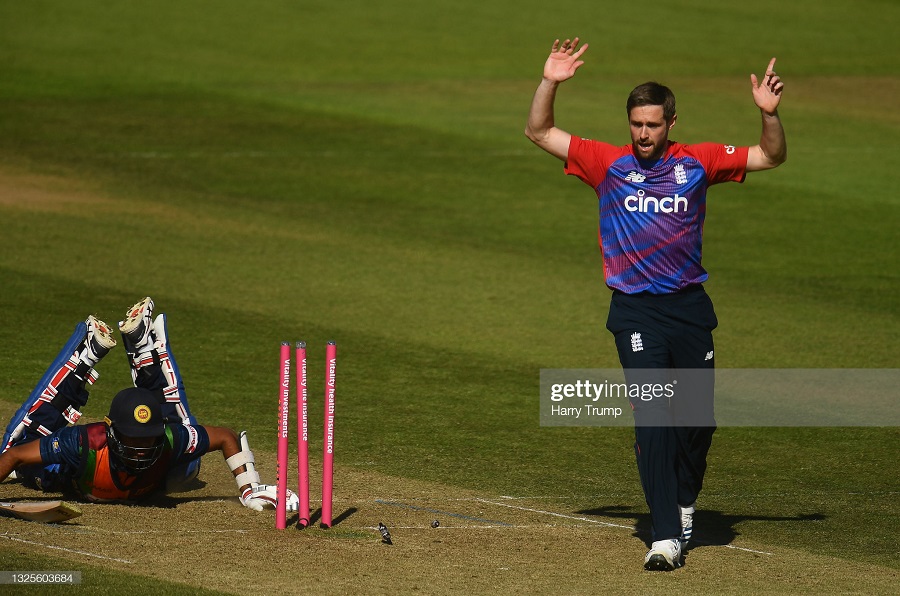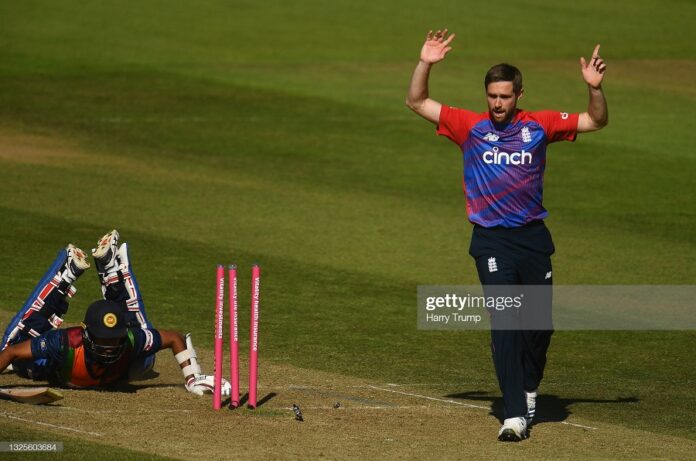 Following Sri Lanka's comprehensive T20I series loss against England, our UK correspondent Tawhid Qureshi, assesses the main talking points.
Was it so unexpected?
Given the relative experience and skill levels on display from both teams, Sri Lanka's 3-0 defeat shouldn't come as a huge surprise. The wide margins of victory; 8 wickets, 5 wickets and 89 runs, are an accurate reflection of England's dominance and Sri Lanka's lack of winning pedigree. 
England are currently one of the strongest white ball outfits in world cricket, they hold the 50 over World Cup and but for a freakish last over blitz by Carlos Brathwaite, the 2016 T20 World Cup would have also been theirs. They have vast strength in depth across all facets of the game; aggressive openers, middle order batters who can rotate strike, finishers, genuine pace bowlers, spin variety and excellent fielders are all present. 
Read: "Are these the best players Sri Lanka has got"- Sangakkara questioned by Atherton
In contrast the Sri Lankan think tank have placed their faith in a team without many recognisable names and with poor recent form. On this basis, should the series result come as a surprise? The simple answer is "no" but following cricket in the sub-continent is an emotive pastime, Sri Lankan fans are no exception, so the reaction to defeat was palpable anger and despair. 
When it comes to supporting a cricket team, the balance between realistic expectation and blind faith is a fine one. Searching for rational explanation is easily clouded by emotion, Sri Lanka's long-term success relies on a levelheaded assessment of their failings.  
Lessons Learnt for England
The one-sided nature of the series meant that England were freely able to rest and rotate their players, and the performances by replacements were as impactful as the first choices. In fact, under the circumstances, England could have experimented more. Moeen Ali only appeared in the last game, his was a fleeting contribution with bat and ball. The most significant learning for England came in the shape of Liam Livingstone's all-round dependability, and in the last game a return to form for Dawid Malan. Other than that, the series consolidated what everyone already knew; England have many options at the top of the batting order and have a fearsome batting line up. 
The bowling regularly showed its potency, the luxury of bringing Mark Wood and Adil Rashid into the attack in match 2, after the powerplay had elapsed, was perhaps the best indication of England's strength. As England continue their fine tuning ahead of the World Cup, it seems that one of their main obstacles is guarding against complacency. With Jofra Archer and Ben Stokes set to return to the fold in the coming weeks, few will bet against them lifting another major trophy in October.
Sri Lanka's Bright Spots
Amongst the wreckage of defeat, Sri Lanka will need to cling onto whatever positives they can find. And if you look hard enough there were instances which although might not lead to wild optimism, a case for quiet encouragement could be made. 
Wanindu Hasaranga has turned in consistently good performances in past months, in the recent ODI series against Bangladesh he impressed with the bat as much as with the ball. He looks every inch the modern superstar cricketer, with the requisite blonde highlights, bulging biceps and gold chains. His impressive variety of leg spin outfoxed the England batsmen in the second match, the two wickets he claimed caused a mini wobble for England. When the teams reached Southampton for the last game, it was clear that England's vast back-room staff and team analysts had assessed the best way of combating Hasaranga's threat. Dawid Malan took a liking to him, as he intelligently used his feet to disturb line and length. 
But it was Dushmantha Chameera who shone brightest with the ball, as he ended up as the top wicket taker for the series. His death bowling at Southampton was a masterclass on how to bowl wicket taking slower balls, his deception with lack of pace almost earned him a five-wicket haul. He also bowled with good spirit and energy during the powerplay overs, his balls regularly beat the edge of English bats. 
Video – Sri Lankan batting is far behind international standards – Around The Wickets
For the most part, the bowlers were asked to defend inadequate totals. In Cardiff scores of 129-7 and 111-7 were never seriously going to test the hosts. The combined strike rates for all of Sri Lanka's batters was just 85 and no boundaries until the 8th over in game 2, are damning statistics. Dasun Shanaka scored the only Sri Lankan fifty of the series, he sensibly guided the lower order towards a vaguely respectable total in the first game when a sub 100 total looked likely. 
Positive Mental Attitude
It was noticeable, during the pre-match warm up in Southampton, how Micky Arthur took time to speak individually to players, offering words of encouragement and a pat on the back. With the ODI series just days away, it's essential for a positive spirit to be maintained in the Sri Lankan camp, failing to do so could result in things unravelling very quickly and the prospect of further damaging losses. In the field Sri Lanka looked pumped up, at the start of England's match 3 innings. So much so that Binura Fernando's deliberate looking shoulder barge of Malan, probably should have landed him in hot water. In any case his willingness to not take a backward step, in an attempt to field the ball off his own fielding, is a good sign.
Sri Lanka should also take inspiration from the two times when England's batting faltered; before the rain interruption in the second match and during the last five overs in Southampton. In both instances, sustained pressure from consistent bowlers led to wickets falling. In Southampton during the last 5 overs, Sri Lanka only conceded 37 runs and picked up 4 wickets, it should have been 5 wickets as Sam Curran was dropped in the final over. In the second game England were reduced to 36-4 before a calm fifth wicket partnership between Billings and Livingstone was enough to secure England victory. England are no doubt firm favourites to win the ODI series but Sri Lanka need to focus on the things they have done well in England so far, only by doing so will they have a chance of winning.