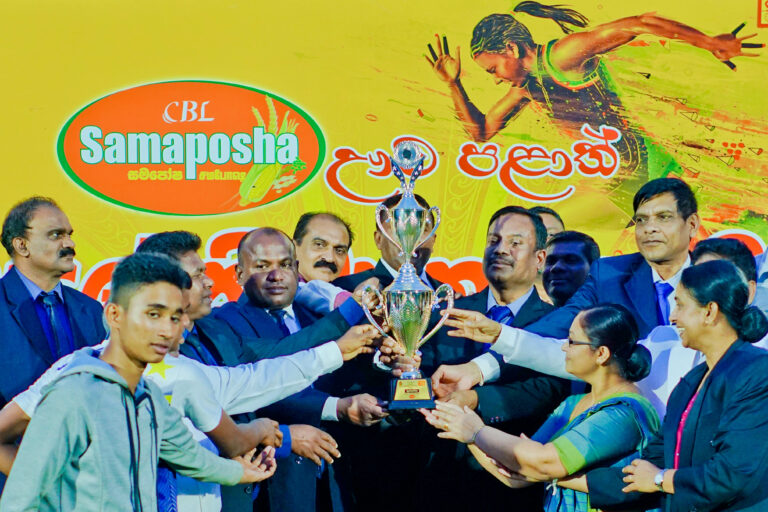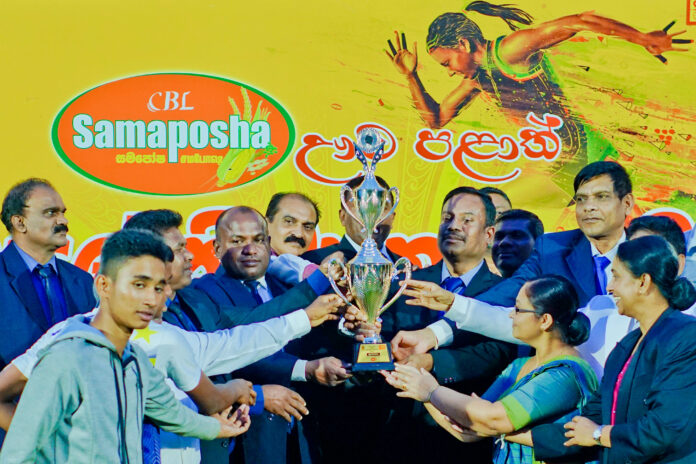 CBL Samaposha, Sri Lanka's leading and most popular nutrition provider, empowering the nation, has organized for the 5th consecutive year, the Provincial School Games 2023, with the aim of improving the physical and mental health and sports skills of future generations.
The Provincial School Games 2023 were organised by the CBL Samaposha's 'Dinana Daruwo' programme in collaboration with the Ministry of Education, covering five (05) provinces including the North Central, North west, East, Uva and the South, providing the opportunity for more than 18,000 children from 650 schools to enhance their sports skills.
>>Rower Maheshi Liyanage qualify for Asian Games semi-finals
The CBL Samaposha Uva Provincial School Games took place recently at the Vincent Dias Stadium, Badulla from 1st to 4th September.
At this Championship, the Ambagasdowa President College emerged as the winner, while Darmapala College Bandarawela was declared the Runner-up.
>>Sri Lankan badminton sensation Chandrika wins Gold and Silver, Nadeesha secures Bronze
The CBL Samaposha's 'Dinana Daruwo' programme, always empowers the next generation in education, sports, nutrition, creativity and good values which are important for their lives.