The boys' category of the U15 "A" Division All Island Basketball Tournament, will tip off on the 7th December 2018 with the participation of 24 schools covering Jaffna, Colombo, Kurunegala.
The tournament will be played in four different venues, spreading the competition throughout Colombo. It is structured where the top two teams of each group will go through to the pre-quarter finals and then winners will advance to the next stages – the quarter-finals, semi-finals and finals.   
Tournament Secretary Buddhin Amarasinghe speaking to ThePapare.com, about the tournament being held after a lapse of two years said, 
The main objective of playing the U-15 tournament is to groom the young Basketball players since it is the foundation level where the players get to play the sport in a sense of a tournament or rather a competitive level and we are happy that we are able to recommence it. We started the last year's tournament after a lapse of two years and it was success and we hope this year too it will be a great success
The matches in the boys' category will commence on the 6th of December. A total of 24 teams will compete in the boys' category. The schools have been divided into a total of 8 groups.
This is also the highest number of schools participating from all three divisions A, B, and C. Each team could field a squad of 25 registered players for the tournament who are eligible to play.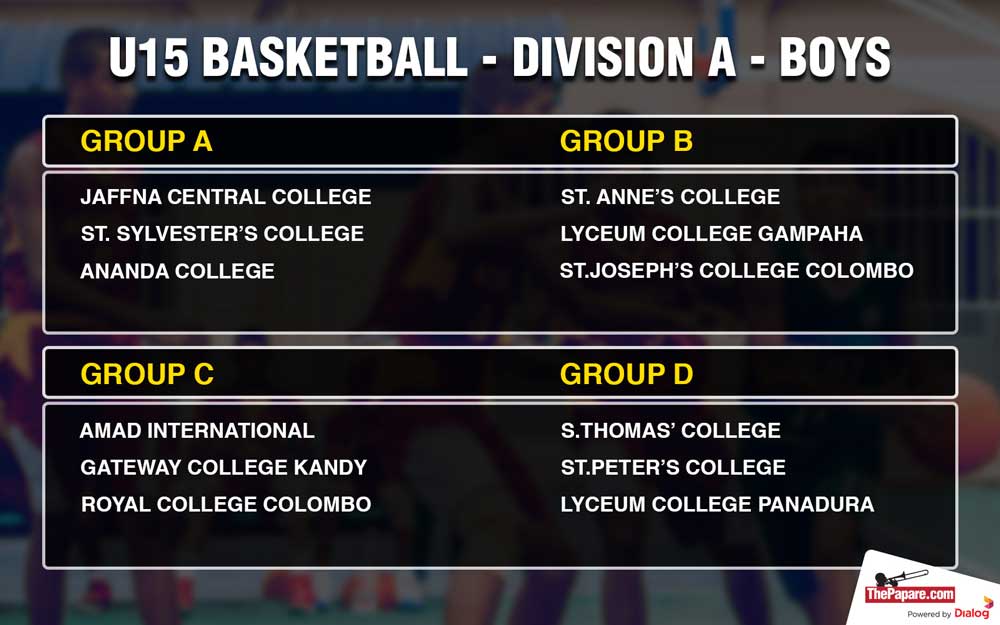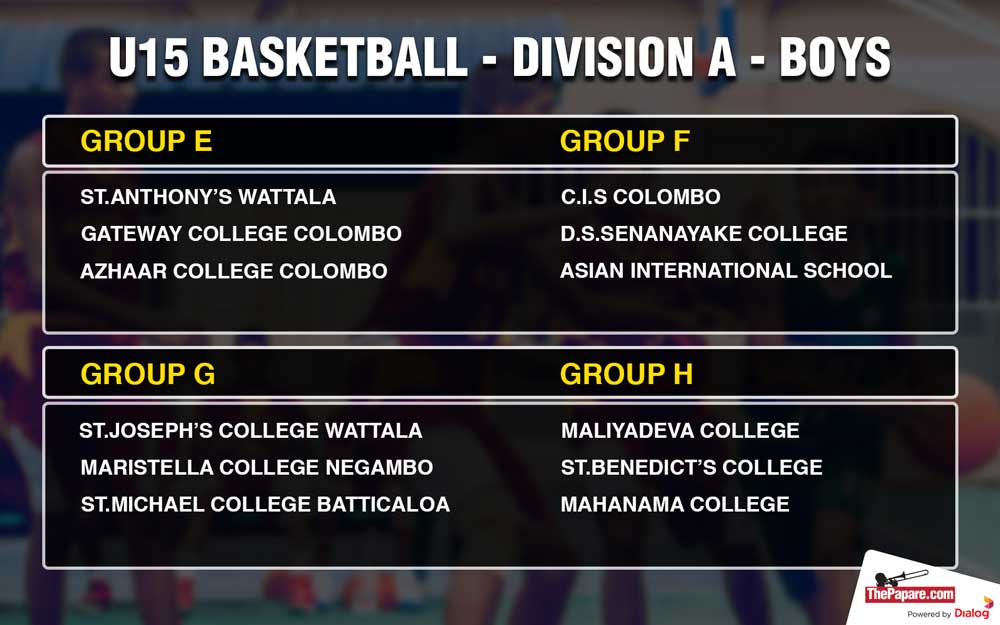 Venues: Royal College Colombo, St. Peter's College Colombo, St. Joseph`s College Wattala, Colombo International School – Colombo
>>More Stories On Basketball – Click Here<<