The third set of 100 Cagers 3×3 Open Pick Up Games, organized by the Sri Lanka Basketball Federation (SLBF), tipped off yesterday at the Gateway College – Nawala, Basketball Court premises. Fire Breathers emerged victorious in the 3rd edition.
Click here to see the photos from 3rd Edition of 3×3 Open Pick Up Games
The concept of 3×3 Open Pick Up Games, was brought to life by SLBF to improve the rankings of the federation in the FIBA 3×3 Rankings as a whole and to also provide more exposure to the top 100 players of Sri Lanka.
Click here to read more: What is 3×3 Open Pick Up Games?
20 teams registered for the 3rd edition of the pick-up games. The matches were played in 02 courts. The matches were conducted in four pools (A, B, C, D) and then phased out into a knockout tournament.
| | | | |
| --- | --- | --- | --- |
| Pool A | Pool B | Pool C | Pool D |
| Jordan | Blue Devils | SBSD | Legends |
| Block or Bleed | Blacks | Fire Breathers | Flying Cats |
| Dunkers | Ceylon Bounce | Crossover | Wild Cats |
| Big Hit | Bulls | Titans | Heroes |
| Ballers | Mount BC | Triple Threat | TMNT |
Results of the Pool Games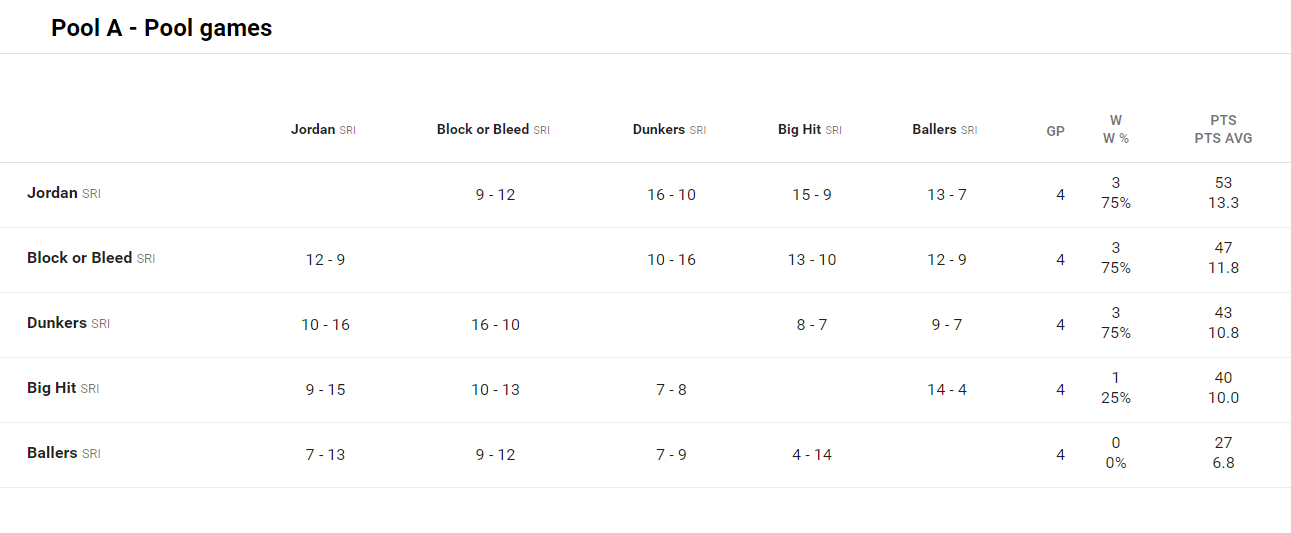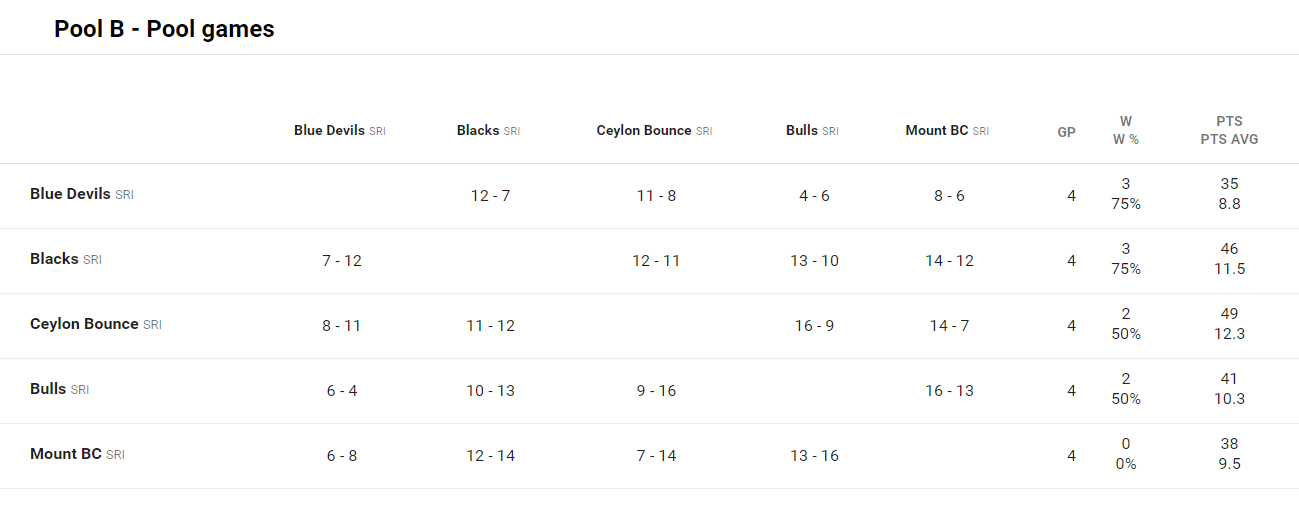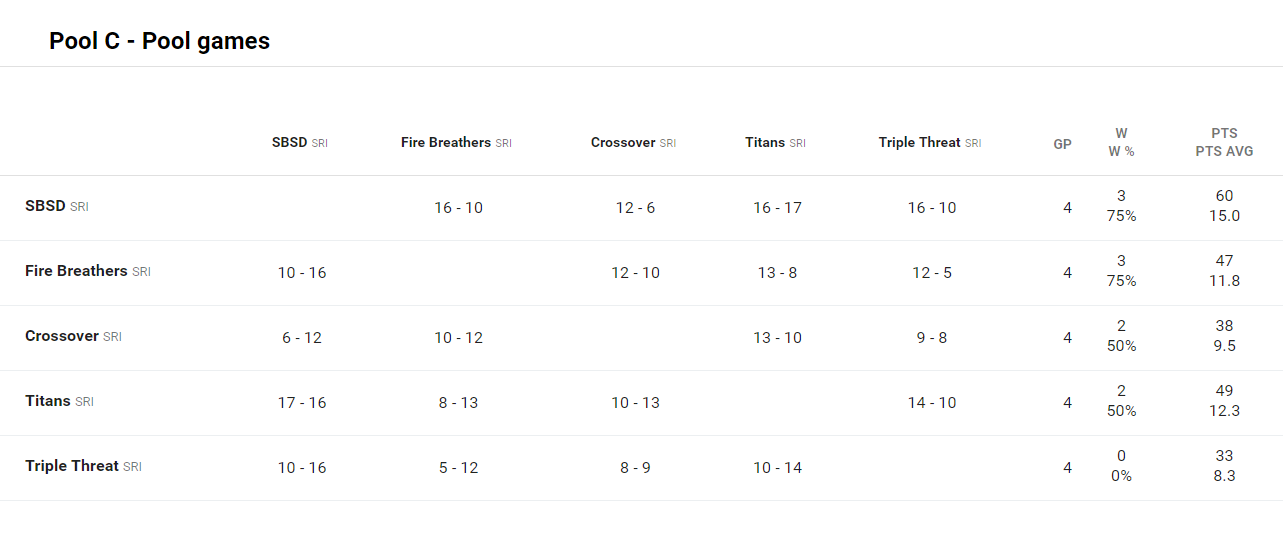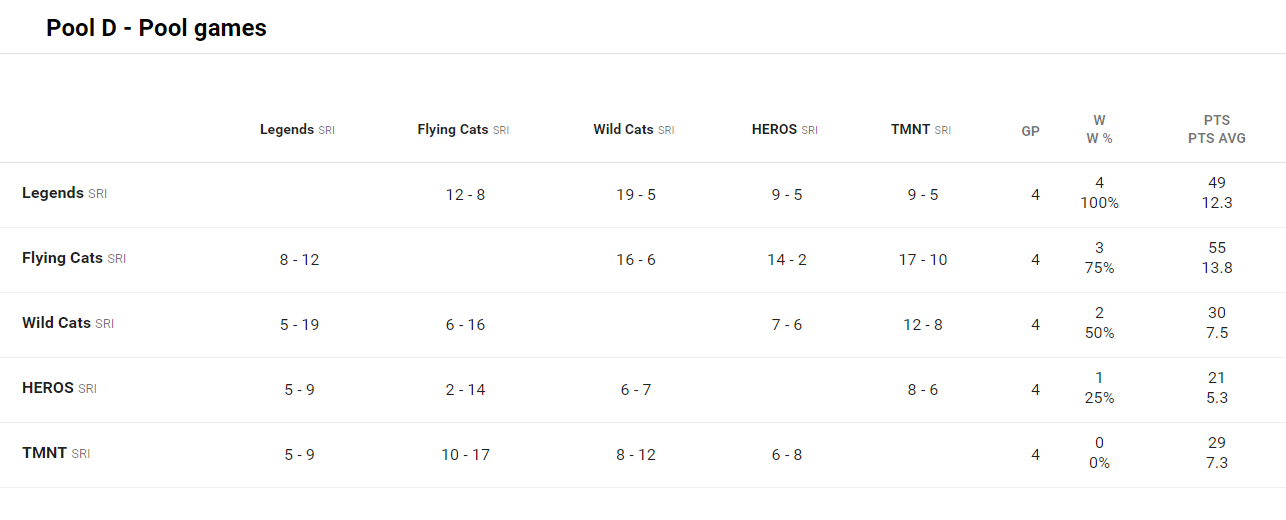 The top two teams of each pool qualified to play in the knockout stage of the tournament.
Team Rosters of the Top 8 Teams
Fire Breathers: Gayan De Croos, Amila Nirmal, Roshan Fernando, Benika Thalagala.
SBSD: Arnold Brent, Dasun Nilantha, Sivashakthi Selvaraja, Solange Gunawijaya.
Legends: Jared Fernando, Anushka Jayalath, Nihari Umanga, Nimesh Fernando.
Flying Cats: Rukshan Atapattu, Anjalee Ekanayake, Hasitha Saminda, Gavi Cooray.
Jordan:Praveen Ganlath, Amali Thenuwara, Kenneth Wickramasinghe, Kevin Vivekshan.
Block or Bleed: Buthsarani Illangathilake, Dilshan Silva, Kajenthran Rashenthiram, Salin Udayanga.
Blacks: Evangelo Stephan, Dushan Madushanka, Janith Gamage, Taniya Perera.

 

Blue Devils: Rashan Perera, Chalani Perera, Chanuka Fernando, Sanjana Senarath
Legends went on to beat Blacks in the first quarter-final, 14-8 while Jordan lost to Fire Breathers, 11-13, in the second quarter-final. The third quarter-final was won by SBSD beating Block or Bleed, 12-11. The fourth quarter-final match-up turned in favor of Flying Cats who beat Blue Devils, 13-7.
Both semi-finals were decided by a couple of points. The first semi-final which was worked off between Fire Breathers and Legends ended by putting Fire Breathers ahead by 02 points, 12-10. The second semi-final finished with SBSD finishing ahead of Flying Cats, 20-21.
Click here for Sri Lanka FIBA 3×3 Rankings
The final match up was set between SBSD and Fire Breathers. Even though SBSD had the services of SL`s #1 Arnold Brent, they fell 03 points short at the end of ten minutes of game-play, 18-15.  
The points accumulated by playing in the 3×3 Open Pick Up Games will be calculated to the individual ranking points which will determine each player's position in the top 100 players bucket. The rankings will be updated on ThePapare.com within a 24-hour time period after the match-ups.
>>Click here for more basketball news<<