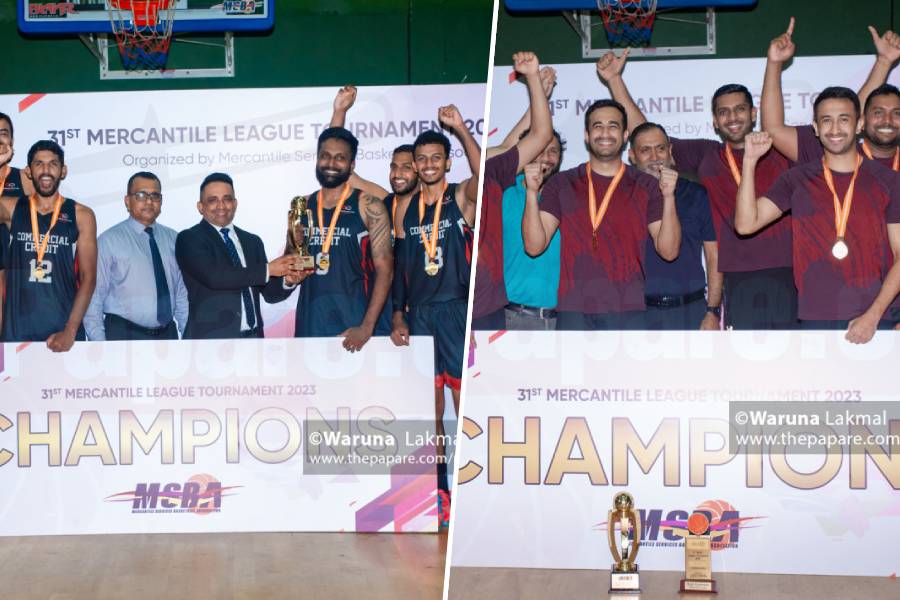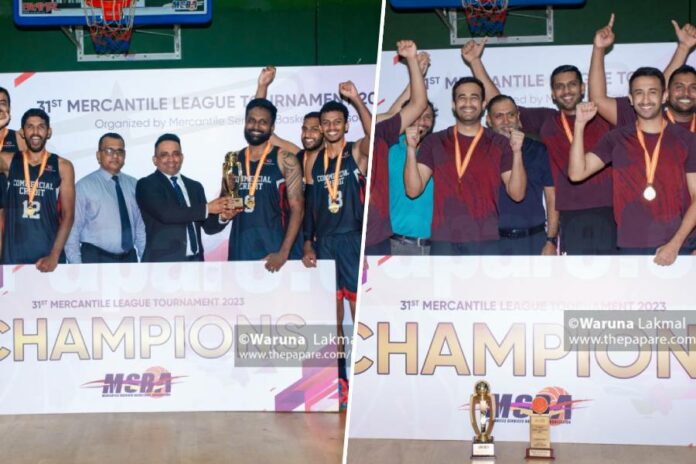 Commercial Credit and MAS Holdings won the Men's 'A' Division and 'B' Division titles respectively in the 31st Mercantile Basketball League Tournament 2023, organized by the Mercantile Services Basketball Association. This was conducted on the 17th of November at the Royal College Sports Complex, Colombo.
In a blockbuster 'A' Division Final played between Commercial Credit and Fairfirst Insurance, the former edged out last year's winners by 73 points to 68. Commercial Credit had a seven-point lead at half-time with scores reading 38-31.
Simron Yogananthan was the most outstanding cager for Commercial Credit and he was rightfully named Player of the Match. Many of the current national stars took part, with both the teams showcasing some quality basketball.
In the 'B' Division Men's Final, MAS Holdings coasted to a comfortable 69 points to 45 victory over Seylan Bank. The title of Player of the Match was awarded to Micheal Alphonsus of MAS Holdings. At the halfway stage, MAS Holdings led 30-18. 
In the 'B' Division Semi-Finals, MAS Holdings edged out John Keells Holdings whilst Seylan Bank booked their place in the Finale, overcoming Hatton National Bank.