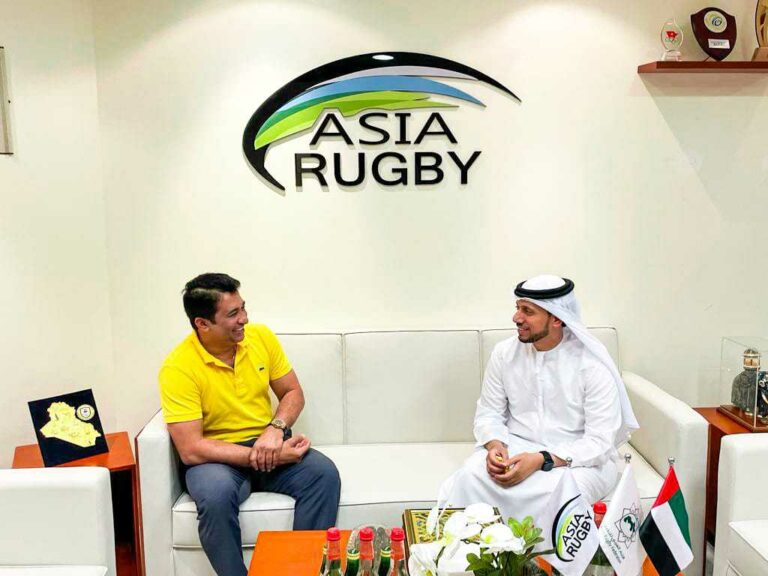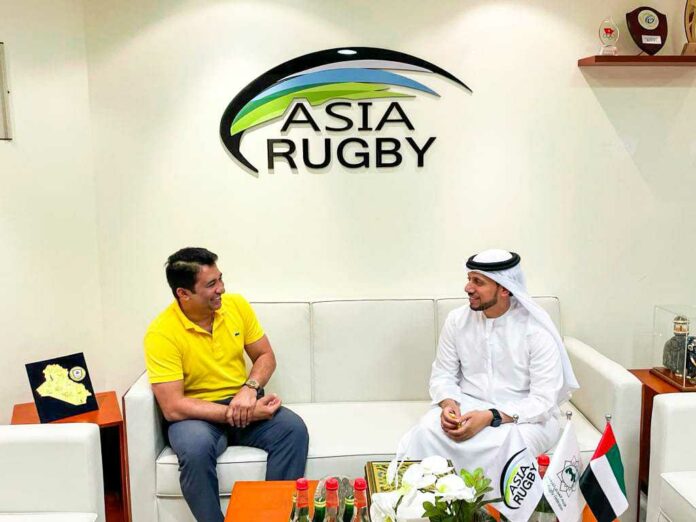 The Minister of Sports and Youth Affairs, Mr. Roshan Ranasinghe met with the President of Asia Rugby(AR), Mr. Qais Al Dhalai at Asia Rugby headquarters in Dubai on Wednesday (19th) to brief the regional association regarding the recently appointed stabilization committee and the way forward for Rugby in the country.
Minister had explained to the President of AR that due to Sri Lanka Rugby (SLR) failing to uplift the game in the Island during the past years and failing to abide by the laws of the country and neglecting direct orders by the ministry, The ministry had to intervene to safeguard the sport and interests of all stakeholders of the sport. Minister explained that this had resulted in the ministry deciding to dissolve the SLR committee and appointing a stabilization committee that will lead Sri Lanka Rugby in the coming months.
The election of new office bearers is set to take place during the first week of August which is expected to be governed by the framework laid down by the stabilization committee.
Mr. Qais Al Dhalai mentioned that the intervention of the ministry was timely due to the troubled nature of the SLR administration and reaffirmed Asia Rugby's commitment to assisting Sri Lanka Rugby in uplifting the game in the country.
Minister expressed his gratitude to Asia Rugby for positively responding to his letter sent on the 12th of April explaining the reasons for dissolving the SLR committee and the appointment of the Stabilization committee and lifting the ban imposed on Sri Lanka Rugby.
>> More Sri Lanka Rugby news <<