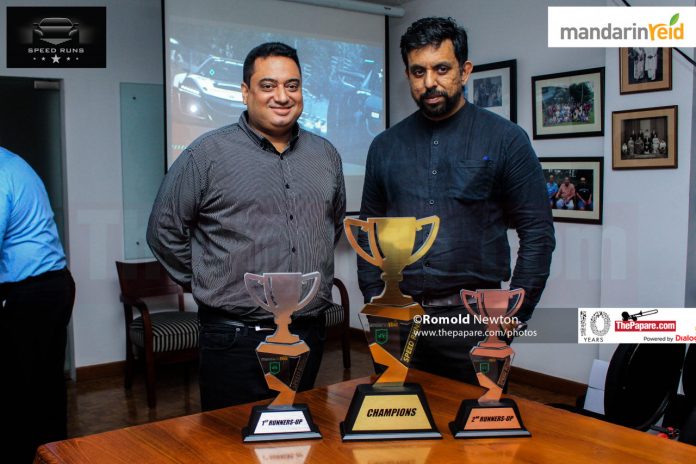 E-sports is currently the fastest growing sport in the world and is expected to reach an annual growth of 16%, accumulating up to several 201.2 million E-sports enthusiasts. While it has truly made a mark considering its massive global presence, it has been more than a decade since the sport started growing in Sri Lanka. E-sports interest groups in Sri Lanka range from schools and universities to many in the corporate sector. 
The newest sensation of E-sports in Sri Lanka, 'Speed Run', is an event sponsored by Mandarinreid and Ceylon Motor Sports Club  which was launched on the 3rd of January 2019, at Akbar Brothers in Colombo. The event will be featured around the game, 'Gran Turismo'. 
Click here to view the 'Launch of Speed Up'
The event will consist of three-rounds, where the final round will feature enthusiasts from around the globe to compete to the title of 'Speed Runs World Champion, 2020'. The first round of the tournament will be hosted across the island in cities such as, Colombo, Matara, Kandy, Jaffna. The fastest two drivers from each locality will be selected in the first round. 
Following the preliminary round, the local championship finals will be held in Colombo, where locals will compete for a place in the world final.