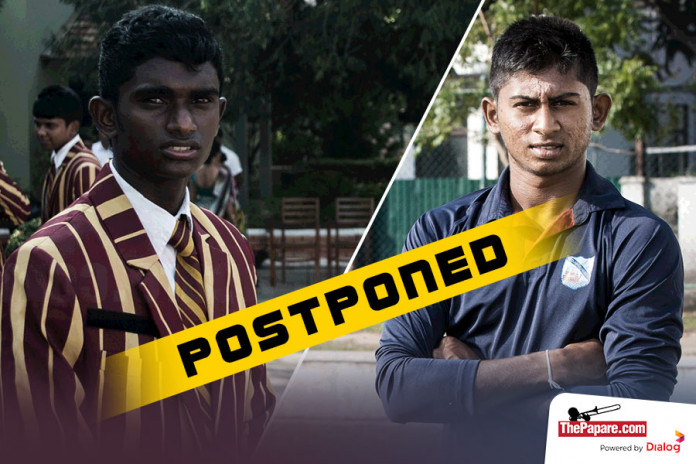 The Singer schools' under 19 Division I, two day league tournament final has been postponed due to the clash between the dates with the SLC Under 19 provincial one day tournament.
The final between Richmond College, Galle and Ananda College, Colombo has been postponed to the 8th and 9th of May and will be played at the Thurstan College grounds.
The final was scheduled to be played on the 27th and 28th of April at Moors, but due to the commencement of the SLC Under 19 Provincial tournament which began on Monday (24th) and will run through to the 6th of May, the Schools Cricket Association has decided to push back the final.
Schools' Cricket Association secretary, Kapila Jayalath expressed his views on the tournament been postponed, saying "We (Schools Cricket Association) came to a conclusion that the final will be postponed because the provincial tournament has started"