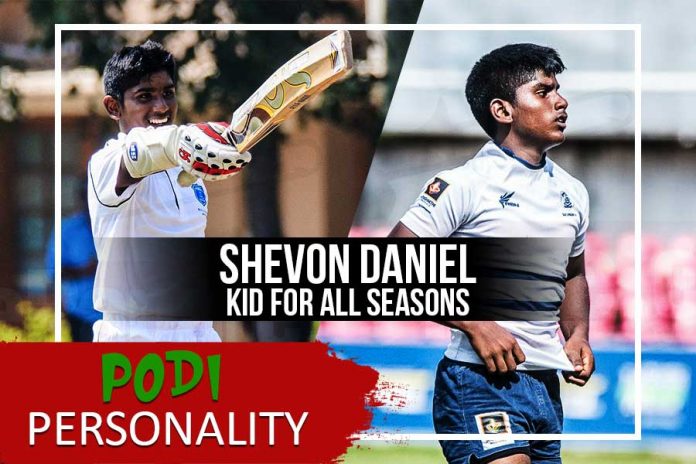 Cricket has always been a sport which, over the years, has seen many players defy the age factor, to shine.
The game itself has not failed to dazzle one and all by producing young prodigies who have engrossed audiences with their craft and unrivaled passion. By playing top quality cricket often they have matched their more experienced and aged peers in skill and mental fortitude.
Everyone loves a wonder kid! Many have showed promising signs in the early stages of the career only to fade away into the dust after flashes of brilliance. Amongst them are some who have announced themselves on the big stage and consistently performed well.
The likes of Sachin Tendulkar, Brian Lara, Sanath Jayasuriya and Ricky Ponting showed signs of their ability in their teens and went onto to conquer the world of cricket later. 
Shevon Daniel of St. Joseph's College is one who has shown glimpses of brilliance at a very young age. A lft-handed opener who idolizes Kumar Sangakkara, he is well on his way to building a name for himself. At just 14 years of age Daniel is not only a superstar cricketer amongst his peers but has also taken up the oval ball in the field of Rugby, playing in higher age groups.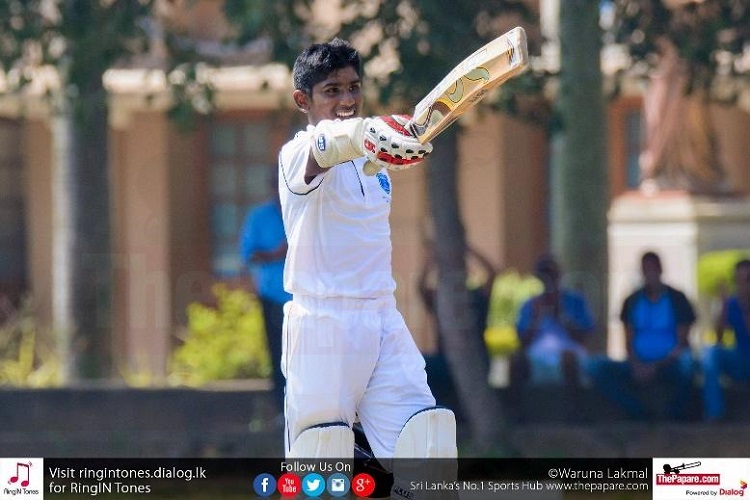 A treat to watch on the Cricket field, he is proficient in front of square on the on-side with his pulls and short-arm jabs; has the ability to pull towards mid-wicket on the 5th stump, quick reflexes and instincts to attack anything short and back-of a length. Daniel has a proper and astute technique that stands out from the rest. He is a fearless hitter of boundaries, taking the odd risk and hitting on the up has worked for him in his short career at the U-15 level.  
He is also a good player of spin, uses his feet effectively against pitched up deliveries, sweeps and reverse sweeps to perfection and loves to hit against the turn. The fine talent from St. Joseph's possesses the attributes that every coach craves to see in a player, confidence, composure, determination and consistency. Add to all this, he is also a solid wicketkeeper.
With the U17 Singer Cricket tournament first round coming to a close, Shevon has notched up 721 runs in just 9 innings at an AVG of 118.4 runs per innings, becoming the highest run getter so far in the tournament. Scores of 175*, 134, 109*, 89, 66, 35, 20, 2* helped Shevon on his way to the spotlight.
Shevon Daniel is also the brother of Jehan Daniel the former vice-captain of the Sri Lanka U19 Cricket team. Jehan captained St. Joseph's to victory in the two-day inter-schools tournament, leading the way to become the highest run-getter for his school last year.
Shevon is no slouch with the oval ball either, after successfully concluding the Rugby season with the U16 Joes rugby team. He has shown his capability as a wing-three quarter, running fast and exploiting gaps against many of his opponents at the junior level. The Joes juniors have had a golden run this season only losing out to the Royalists in the first round and finishing second in the group.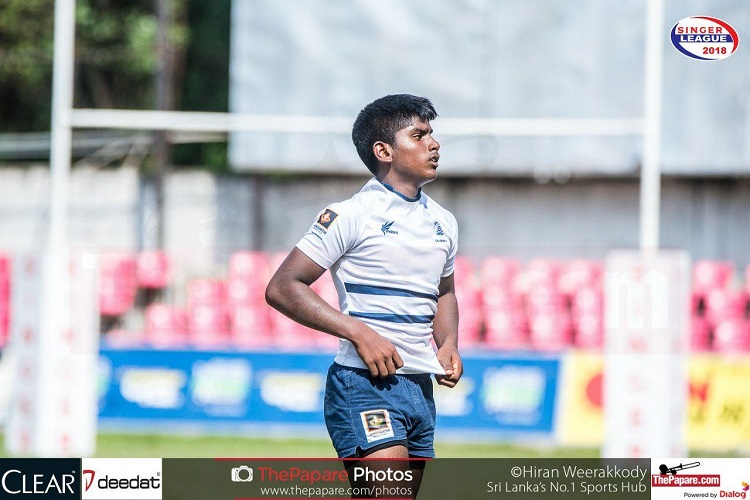 Shevon Daniel proved his worth on the rugby field, being a key component in the Joes U16 team and walking away with two classical winger tries in the season. It was after a long drought of performances that the Joes juniors put in a stellar performance this season and Shevon was an important cog in the Josephian wheel.
Shevon has been a good performer at Rugby but he has been a far better cricketer which is also his passion although he pursues Rugby. Whether he will continue rugby at the senior levels is a question to ponder, but it is certain that he will never leave the field of cricket.
Daniel has a long way to go but he continues batting the way he has been, he could very well realize his dream of representing the national team.