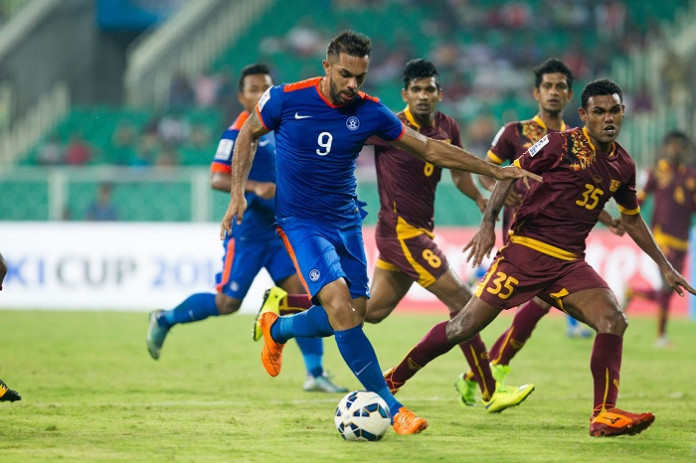 The South Asian Football Federation (SAFF) has postponed the 12th edition of SAFF Championship which was scheduled to take place in Bangladesh on 25th December 2017, to May 2018.
Keeping in mind the busy schedule because of the upcoming FIFA U17 World Cup, the All India Football Federation (AIFF) has requested the organisers of SAFF Championship to postpone it to next year. The tournament will now be held from the 1st-12th May.
The Football Federation of Sri Lanka (FFSL) today (27th July)..
The tournament was earlier scheduled to be played in December 2017 but due to India hosting the 2017 FIFA U17 World Cup in October, the Indian Super League which is seen to be an 11-team affair will start late. ISL will, thus, go beyond December, the month when the 12th edition of the biennial tournament was originally scheduled in Bangladesh.
The All India Football Federation (AIFF) in a press release stated, "The executive committee agreed to the proposal of the SAFF Committee to play the tournament in Bangladesh from May 1-12."
The decision was made by the executive committee of SAFF based on a request from India, the most successful country in the regional tournament who won the last edition in December 2015/January 2016 at home in Thiruvananthapuram.
Ahmed Fahim scored a hat-trick as Bangladesh thumped a listless Sri Lankan side 4-0 in the opening…
"We can't hold the SAFF Championship without India, who have a busy international and domestic schedule. So we had to drop the idea of holding it in December this year. Now we have prepared a proposal to hold it from May 1 next year after the completion of the ISL," said SAFF general secretary Anwarul Haque Helal.
The SAFF secretariat is also uncertain regarding the number of participants as Pakistan have not been taking part in any international tournaments due to internal problems while Afghanistan, who quit SAFF, were invited to take part in the championship.
"We will decide on the number of participating teams at our next executive meeting as we are not sure whether Pakistan will take part after they withdrew from the upcoming age-level tournaments citing internal issues. The meeting will also have to take a decision whether to invite Afghanistan again. There is a demand from the sponsors to hold the championship with eight nations," Helal told reporters.