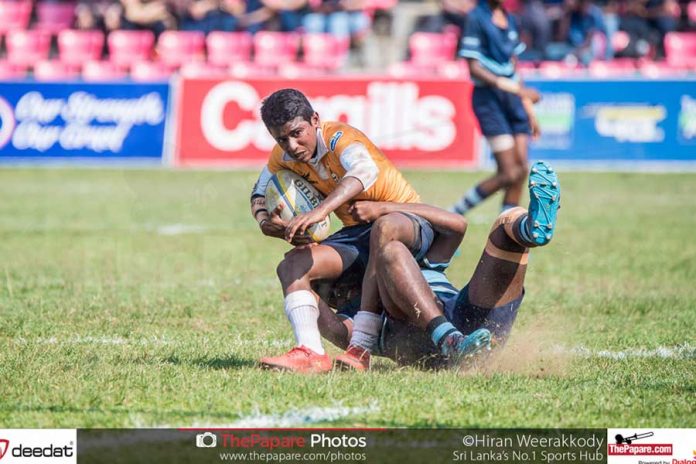 The young Bama Brigade dominated the junior matches (U14,U16,U18) comfortably against the Wesley youngsters at CR & FC grounds, today (24th March)

Under 14
The U 14 game was very much one-sided. The first half was dominated by the young Peterites who scored two unconverted tries with their continuous play.
Bamba juniors played some attacking rugby in the second half and managed to put more pressure on the young Double Blues while scoring an unconverted try. They finished the match with the scores reading 15:00

Full time: St. Peter's College 15(3T,0C) Wesley College 0(0T,0C)

---
Under 16

Young Peterites started the game in attacking fashion and it paid off when they broke through the Double Blues defence to score two unconverted tries in the first half.
In the second half the Peterites continuous pressure on the Wesley backline paid off when in the dying moments of the game they broke through once again for their third unconverted try in the game.

Full time: St. Peter's College 15(3T,0C)-Wesley College 0(0T,0C)

---
Under 18

St. Peter's dominated play early on and it paid off as they scored an early try and missed the conversion. Double Blues reduced the lead after successfully converting a penalty from close range. They continued on the front foot with majority of the play taking place inside the Wesley Peterites were soon rewarded with their second converted try going into the break

The second half had very little action with both defences holding strong to deny their opposition attackers.

Full time: St. Peter's College 12(1T-0C)Wesley College 3(0T-0C-1P)