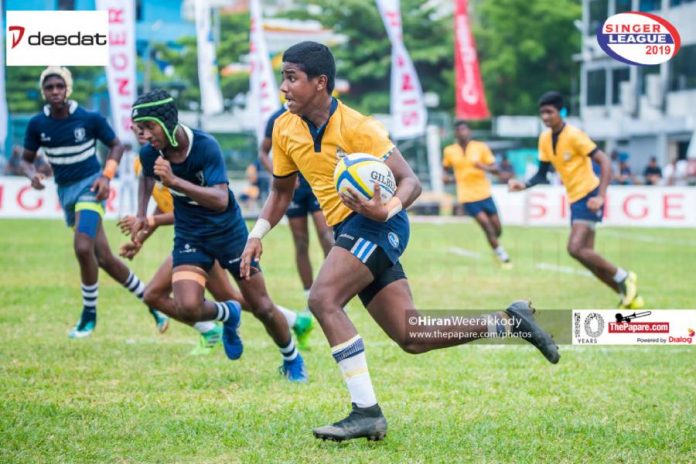 St. Peter's College under 12, 14, and 16 all dominated visitors Dharmaraja College winning all three junior games played at Bambalapitiya.
The first game saw the under 12 teams take the field, kicking off the junior Rugby encounters. 
The hosts dominated proceedings ending the under -12 game on a winning note, winning 10-05 as the Rajans put on a fight.
The second game saw the under-14 go head to head. St. Peter's College scored four tries and converted three while the Rajans were able to just score two tries, converting one as the game ended 26-12 in favor of the hosts.
The most anticipated junior game of the afternoon was the under-16's taking to the field. This game took a similar outlook as the home team dominated proceedings.
Dineth Ranasinghe scored a hat-trick as the home team ran away 36-nil winners as the visitors bowed out without a single win in the junior category.