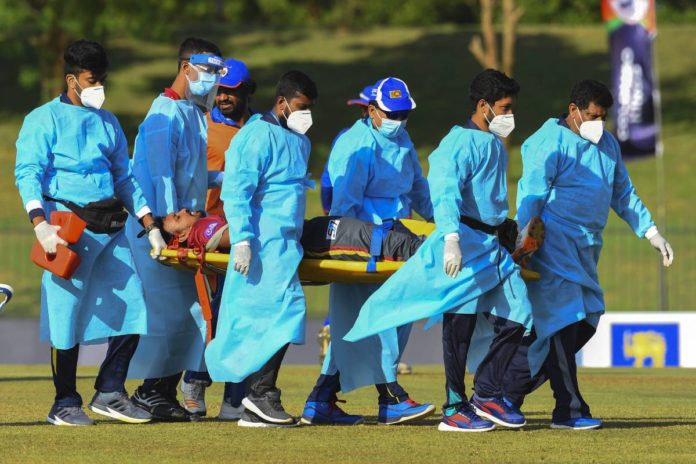 Oshada Fernando walked out of the field after being injured during the 3rd match of Lanka Premier League between Dambulla Viiking and Kandy Tuskers.
Oshada Fernando, who opened the innings for Dambulla, looked sublime on top of the crease. In the third over of the game, he struck a gorgeous six straight over the bowler's head and tried to run the next ball down to third-man for a single. While creasing his bat at the non-striker's end, Oshada lost his footing and had a pretty nasty topple forward. It seemed like he had sprained his ankle and looked to be in a lot of pain. Oshada was then carried off the field on a stretcher.
ThePapare.com learns that Oshada has suffered a grade 1 tear and it is said to be nothing serious.
Fernando is a part of the squad that will be touring South Africa immediately after LPL. It might be a huge blow to the Sri Lanka squad if the top-order batsman misses out on the tour due to these injuries. 
Oshada played brilliantly when he last toured South Africa in 2019.
>> Visit the LPL Hub for more news <<