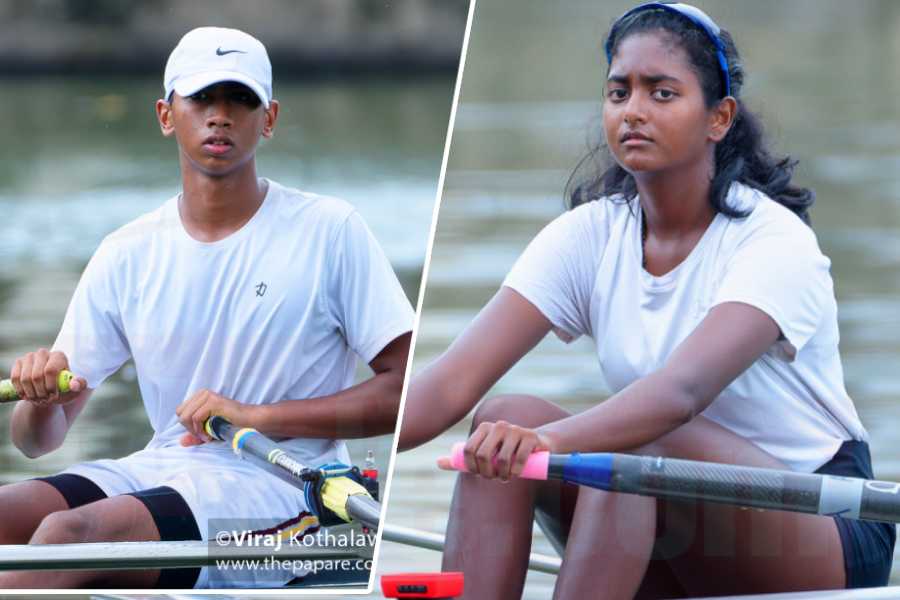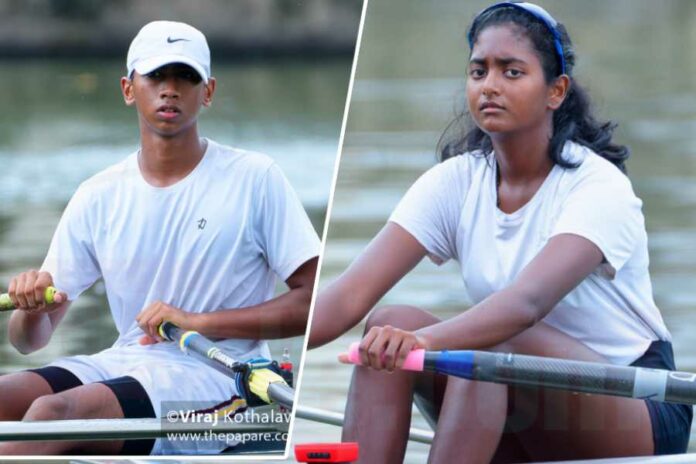 Oneli Chandrsekara of Gateway College and Kehan Sooriyarachchi of Ananda College won the Sculling Ladder 2nd Quarter rowing regatta held on the 14th of May at Colombo Rowing Club 2023.
Sculling Ladder is a quarterly multi-lane knockout regatta rowed on 1km with the top five rowers being recognized. It is one of the most exciting events in the Colombo Rowing Club calendar.
55 young rowers from 9 institutions namely the hosts, Colombo Rowing Club, Royal College, S. Thomas' College, Musaeus College, Ladies College, Ananda College, Gateway College, University of Moratuwa and University of Colombo, participated in this regatta.
>> Photos – Sculling Ladder 2nd Quarter – Rowing Event 2023
Chandrasekara had the best timing in the Women's category – (4:44:47), followed closely by Bimaya Raddalagoda (4:44:50) of Ladies College and Sanindhie Mendis (4:44:56) of Musaeus College. The fourth and fifth positions went respectively to Jaanya Kumaraudu of Gateway College and Sithesh Sundararaj of Musaeus College.
Teenager Sooriyarachchi stamped his authority in the Men's category with a brilliant timing of 3 minutes and 50 seconds. Arjun Wickramanayake of Colombo Rowing Club (4:20) and Aneesh Polonowita of Royal College (4:25) finished as second and third respectively. The fourth and fifth places went to Denver Deheragoda of S. Thomas' College and Ganindu Kirinde of Gateway College.