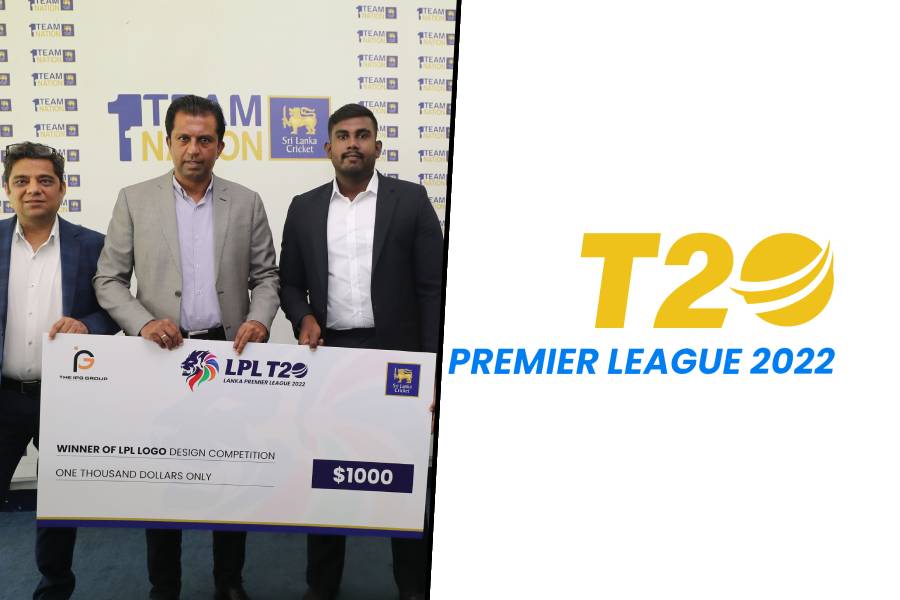 The Lanka Premier League 2022 launched a new logo for the tournament, heading into the 3rd edition of Sri Lanka's topmost domestic T20 league, with an international flavor.
The new logo depicts multiple facets of Sri Lanka and was designed by an ardent fan of the Lanka Premier League, following a fan competition conducted to develop a creative new LPL logo.
The new logo is mainly created around the "Lion symbol' thus symbolizing the courage, determination, boldness, and strength of the nation that holds the competition, while the batsman depicted in the logo shows the power, energy, and excitement revolving around T20 cricket.
The multiple colors used in the logo announce the beginning of a "cricket fiesta," thus bringing entertainment, excitement, and enjoyment for the fans, not only in Sri Lanka but the world over.
"As the Lanka Premier League is continuing to pursue its growth pathway to reach the full potential the game can offer, while entertaining fans, and adding value to the stakeholders, I consider this new logo, which looks simple, clear, and yet dynamic, will help the said process,'' says Mr. Samantha Dodanwela, Tournament Director of the Lanka Premier League.
The new logo was designed by 24-year-old Miyulika Weeramanthree from Kandy, who participated and took part in the competition, launched by the Lanka Premier League to seek suitable logo designs.
Miyulika was recognized during the logo launch held at Sri Lanka Cricket on the 20th October 2022 and was awarded a price of US$ 1000.
"The new logo represents all the elements the LPL is offering to the cricketing fans and also gives an indication of a vision and a bright future. this tournament has in its hand, as the LPL is seen as fast growing and intending to grow as one of the best T20I leagues in the cricketing world," said Mr. Anil Mohan, Founder and CEO, IPG Group, the rights holder of the tournament.
The Lanka Premier League 2022 will commence on the 6th December 2022 at the MRICS, Hambantota.