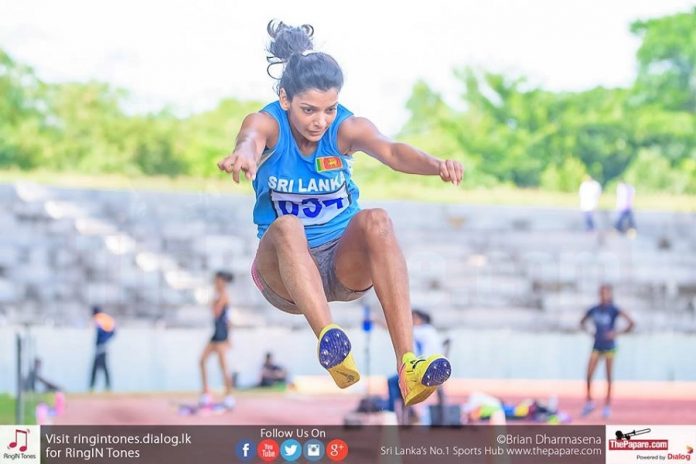 The Athletic Association of Sri Lanka (AASL) will conduct trials on the 27th of January at the Diyagama Mahinda Rajapakse Stadium to select the initial squad that is set to represent the country at the Commonwealth Games which is to be held in Gold Coast, Australia in March this year.
The trials will consist of a limited number of events that have been identified by the AASL for the Commonwealth Games.  The selection criteria has been set at standard of the bronze medal performance of the 2014 Commonwealth Games.  The Athletes who have achieved or are the closest to the supplied criteria will be eligible for selection for the final team that will be announced once the quota for athletics is allocated by the National Olympic Committee (NOC).
The US based Sri Lankan Marathoner Hiruni Wiejrathne achieved the Commonwealth qualification at the Boston Marathon when she clocked a time of 2:36:35 to create a new national record in the event.
Below are the current and predicted performances at the Commonwealth games and the Bronze medal winning standards at the 2014 games. With the analysis provided, Sri Lanka are hoping for a medal finish in the Men's high jump and Long jump while Women's 800m, Triple jump and the Javelin throw are also in medal contention.