To many of the younger Sri Lankan cricket fans, the name Michael Tissera, though familiar, is probably not one that brings to mind any vivid memories. However, students of the game will know Tissera as one of the pioneers of Sri Lanka Cricket, a man whose influence reached well beyond the boundary ropes in the island nation.

The accolades and awards he has won are many and his name will forever be etched in Sri Lankan cricket folklore but as the saying goes 'he who would search for pearls must dive below.' And so, in an attempt to do that, the slightly awe-struck bunch of us sat down with the great man himself, in what turned out to be an enriching encounter.
[rev_slider dfcc728]
Here are three little 'pearls' of wisdom we managed to gather.
Staying positive in the light of disappointment
Michael Tissera made his 1st XI debut for the 'School by the Sea' at the tender age of 14; no mean feat considering the fact, that the style and flair of some schoolboy cricketers of that era are rarely seen in the present day and age.
Mr. Tissera related to us the story of how he got his very 1st call up.
"I happened to be playing tennis on the Warden's court and I got a message to come and bowl to the 1st XI boys. I think that must have been Wednesday and they were supposed to play St. Benedict's over the weekend. So I went for practice and bowled at them and at the end of the day they said come tomorrow. And so, I went the next day and had a knock, next thing I knew, I was playing on Friday."
It was clearly a big surprise to this youngster as he went on to say that he even had to borrow a pair of longs for the game, since he did not have a pair.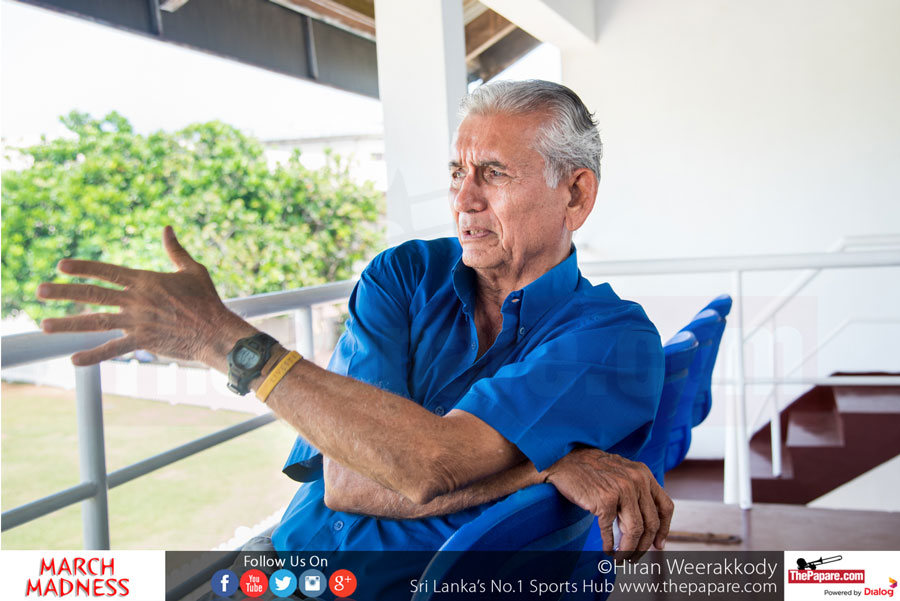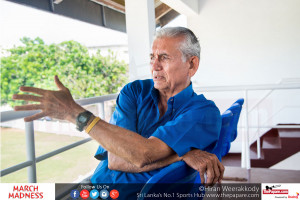 Although his arrival onto the big stage of the school game may have seemed like a dream, his 1st game itself did not go according to plan.  "I made two ducks and got two wickets" he says with a chuckle, perhaps the inclusion of a 14 year old did not seem so wise anymore.
But here is where character and that famous 'Thomian grit' comes in. His 1st XI debut in Mr. Tissera's own words, "It's a good way to start, because you can't do any worse."
The 14 year old who made two ducks on his 1st XI debut went go on to don the coveted Blue-Black-Blue blazer for the next 4 years, Captain his 1st XI outfit in the prestigious 'Battle of the Blues' and become a name synonymous with Sri Lanka Cricket, renown for being an astute leader, maybe it really was a good way to start.
If there is no risk, there is no reward
When reading up on Mr. Tissera, there is, not unexpectedly, very little information on his exploits in the international arena. He played in the per-Test era, and so unfortunately his cricket was confined to playing unofficial Tests against visiting teams and going on the odd overseas tour.
There is however, the tale of the great 'unofficial' Test win against India in India where captain Tissera made a bold declaration in the hope of obtaining a result.
You can read about the encounter all you want but we wanted to hear for ourselves what happened. Why did Sri Lanka, then known as Ceylon, risk losing the series 3-0 (The Ceylonese team were thrashed in the 1st two unofficial Tests) by declaring when they were trailing?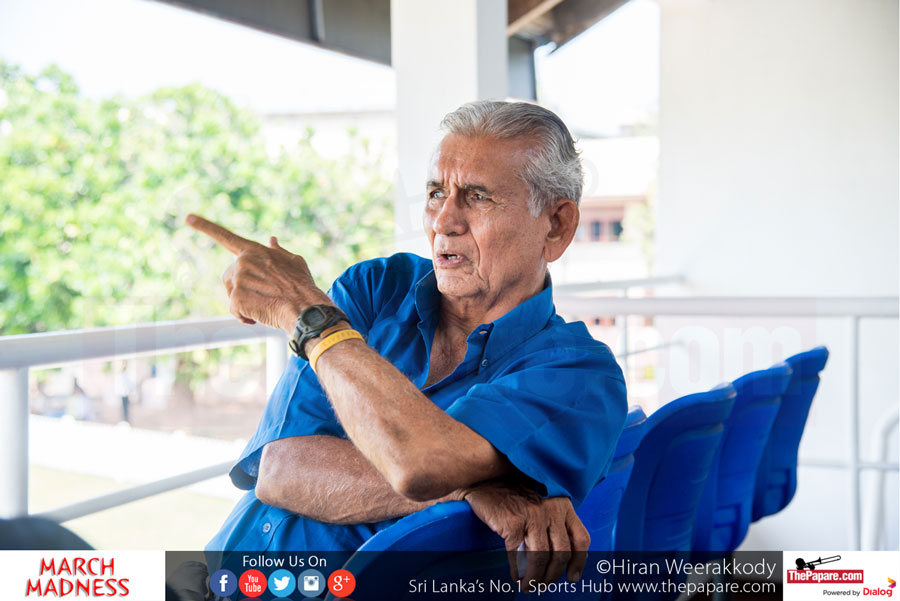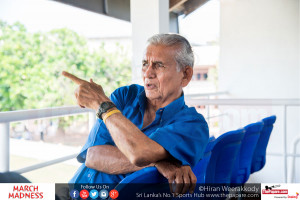 "Well actually what happened was, we were to play in Ahmedabad, it rained the whole of the 1st day and so there was no play. It rained on the 2nd day too but there were 25,000 people in the grounds. At tea time, Pataudi, who was the Indian captain, came up to me and said 'there are 25,000 people here, shall we play?' so I said okay. The conditions weren't good, there was sawdust all over the grounds but we played. I can't remember the scores at the end of the 1st two days but at the end of the 3rd day, we were about 40 odd runs behind India and there was only one day left to play. So we met in the evening and discussed our options and decided to declare. As it happened, it worked in our favour, the wicket played up a bit, we got India out for 66. We had to get about 115 to win and we got it for 6 wickets."
A simple answer, the teams 1st decided to play because they did not want to disappoint the throngs of people who had braved the weather to come and see them, they played not in the fear of losing but were willing to risk losing to win.
There are two things to be taken from this game – firstly that one must not let the fear of losing keep you from taking risks. The second is that no man is an island, even as skipper, Mr. Tissera was willing to bring his teammates into the fray when making decisions.
There is no doubt that the rewards for the risk the Lankans took on that day were great as the win, albeit in an 'Unofficial Test' , remains Sri Lanka's 1st and only such win on Indian soil to date.
You cannot be fearless without first admitting you have been afraid
Another one of Mr. Tissera's more famous, shall we say 'adventures', took place during the 1975 World Cup. Sri Lanka were led by fellow Thomian Anura Tennekoon and were grouped alongside fearsome opponents in Pakistan, West Indies and Australia (the latter two eventually went on to fight it out in the final).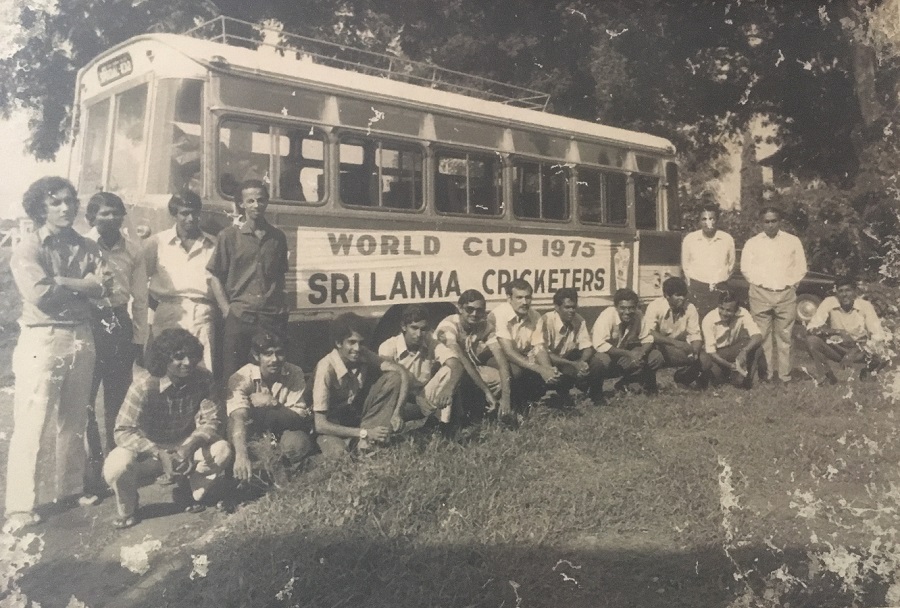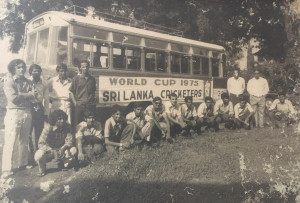 "Despite not being a Test playing nation, Sri Lanka had almost always managed to give a good account of themselves during this 'per-test' era and so were rightfully disappointed to be pushed aside by 9 wickets by the mighty West Indies in their tournament opener." Coming into the 2nd game, this time against Australia, the Lankans were determined to prove that they were no push overs. Things didn't quite go according to plan however as Australia, led by an Alan Turner ton, made 328 in their allotted 60 overs. A mammoth target plus the prospect of facing two of the most fearsome fast bowlers in the world would have sent shivers down anyone's spine but the Lankans were quietly confident that if they got to a reasonable start, they had the batting to challenge the target.
"The wicket was fantastic. Australia got 320 or something. We had a good start and we batted on. Lillee and Thomson were fast, particularly Thomson."
A strong start was cut short by some fearsome bowling, a spell from Jeff Thomson which will go down in the history books for the sheer fear factor he brought into that game.
"Some of the boys got hit, Duleep got hit on his head, Sunil Wettimuny got hit on his instep. So it wasn't funny going in after these two were injured, but we managed. Of course it was a time we played without helmets and we just played with thigh pads, but we managed. In the good old days, we were taught to watch the ball. Because if you didn't watch the ball, you would have died. But I find a lot of players now, because of the helmets and all the padding they have, they don't watch the ball and they get hit on the head a lot."
Playing sans proper protection, against those said to have been bowling in excess of 100mph, only a fool would have walked in to bat unafraid. The important thing here is not that Mr. Tissera was afraid but the fact that he found a way to counter that fear speaks volumes once again of that character. Despite not being able to carry Sri Lanka to what would have been a famous win, Mr. Tissera registered his 1st and only ODI fifty in the game as Sri Lanka finished with a fabulous 276/4.
As 'March Madness' comes and goes, it is important to remember that some qualities, some experiences we have, some situations we overcome in sport, transcend the game itself and a truer example of this could not be found than in the story of Michael Tissera.