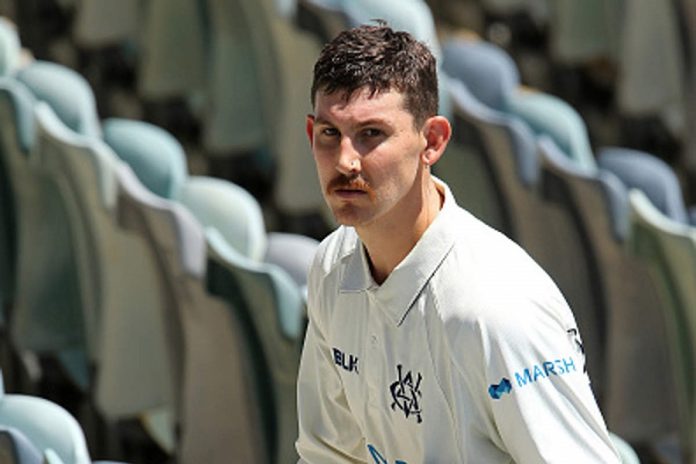 Ten days after Cricket Australia announced that Glenn Maxwell was taking a break from cricket on mental health grounds, the board confirmed that Nic Maddinson too has decided to step away from cricket to deal with his mental health.
Maddinson had been named in the Australia A squad to take on the visiting Pakistan side in a three-day day/night tour game starting 11 November in Perth. He has now been withdrawn from the game, with Cameron Bancroft replacing him.
Read – Glenn Maxwell takes break from cricket to deal with 'difficulties with regards to mental health'
A left-hand batsman, Maddinson has represented his country in three Tests and six Twenty20 Internationals, his last cap coming in July 2018 against Zimbabwe. Turning out for Victoria, he enjoyed a decent run of form in recent months, striking 224 against South Australia last month and putting him on the selectors' radar.
? "Whatever we can do, whether it's more or less, we'll be there. If he needs me, I'll be there."

Chris Lynn has offers words of support for his friend and colleague, Glenn Maxwell ?https://t.co/vnmKZgqbSN

— ICC (@ICC) 1 November 2019
This isn't the first time the 27-year-old has taken a break. When his Test debut in 2016 didn't go as planned, he also found his performances in domestic cricket for New South Wales tailing off. He took time off, and eventually returned to feature in the T20I squad, but meanwhile lost his domestic contract. He shifted to Victoria, where he said the environment worked for him.
Read More – Cummins rested for Perth T20I
In a statement on Saturday, 9 November, Cricket Australia promised him all the support and time he needed to return to full health. Graeme Hick, Australia A's coach for the match against Pakistan, said, "Nic has made the right decision and we are all behind him. It is braver to speak up than to suffer in silence and I applaud Nic for having the courage to put his health first."
Australia all-rounder Glenn Maxwell has taken a break from cricket due to struggles with mental health.https://t.co/YRRq0UnHrB

— ICC (@ICC) 31 October 2019
Maddinson joins Maxwell, Nicole Bolton, Will Pucovski and Moises Henriques among those from the Australian cricketing fraternity to open up about their mental health issues.
Alex Kountouris, Cricket Australia's sports science and sports medicine manager, reiterated the board's commitment to supporting those who needed it in this area. "Like other professional sports we are working very hard to better understand the challenges faced by our players and staff so we can support them," he said.
Read Also – Australia crush Pakistan by 10 wickets in final T20
"We are all proud to work in an industry where players can feel safe to talk about these issues. It goes without saying that we offer all our players the support they need in the difficult times but importantly we are working on education, resourcing and research to better understand how we do this."