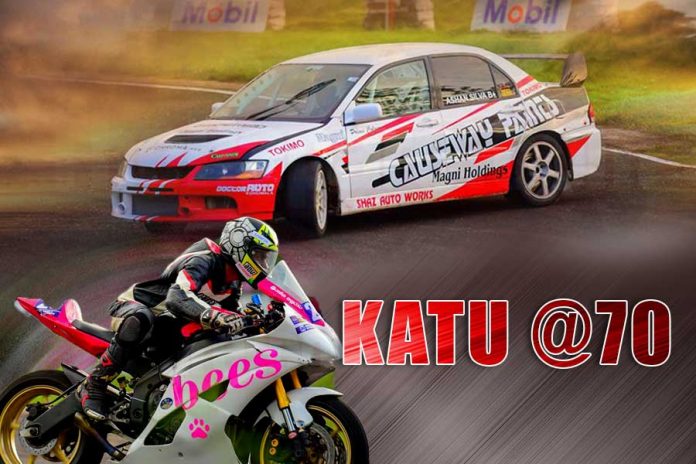 Sri Lanka Motor Cycle Club (SLMCC) will present [email protected] race at the Katukurunda tarmac on the 19th of November, supported by the Sri Lanka Air Force.
SLMCC will be celebrating a journey which has spanned 7 decades, in celebrating the passion for motorsports that blossomed way back in 1947. This interest has paved way for racing to be a very popular sport among the young and old alike, due to the thrills, spills and the spellbinding action which is offered at break neck speed until the last moments of the competition.
SLMCC who are pioneers in many aspects of racing in the country proudly holds the distinction for holding the first circuit meet in Sri Lanka way back in 1947, 1972 Grand Prix in Sri Lanka and most recently they oversaw the first flood lit night road race in Kandy.
The race meet organized on celebrating their milestone of serving the racing enthusiast of the country for 70 long years will no doubt be a breathtaking affair where all the drivers and riders will go all out to make sure they finish their year on a high at what will be the final circuit race of the year.
The crowd favourites Cars – SL GT up to 3500cc race and the Bikes – Over 250cc up to 1000cc is set to be very keenly contested amongst the household names in the Island. In the Super bike event the likes of Shoel Daniel, Parmuka Sesath will be the ones to keep an eye out for having led from the front in the recently concluded competition. In the Super car competition Sajaad Zuhair clinched pole at the recently concluded Rotherham circuit meet with Ushan Perea in second and Janaka Dias in third places. Front runners in the event Ashan Silva and Kushan Peiris could not showcase their usual antics as they had to contend with underperforming machines.
Registration is now open to all interested contestants to take part in what promises to be an exciting celebration of 7 decades of dedication by the SLMCC for the upliftment of motor sport in the country.
For queries regarding competition entries you may email – [email protected] or contact the following phone numbers.
Motorcycles
Senrath Perera – 0712362038
Ramal Pathirane – 0773083636
Sudath Weerasinghe – 0770893095
Cars
Prassanan De Alwis – 0777880840
Anil Jayakody – 071 807 9811