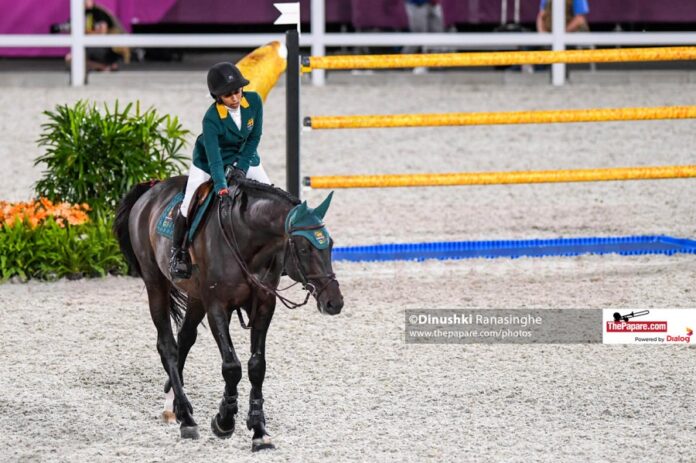 Mathilda Karlsson, Sri Lanka's last competitor at Tokyo 2020, was eliminated from the jumping individual qualifier, after she and her mount Chopin VA had to refusals in their performance.
Karlsson was the 13th rider on the start list, but unfortunately, could not complete her performance.
After the competition, Karlsson had this to say,
"We are very disappointed at this time, and I was hoping for much more. For me I have one of the best horses in the competition.
He (Chopin) showed the world that he belongs here. The experience we got was absolutely amazing and I feel like a winner to be here.
At this level, you can't make mistakes and it was my mistake to put too much leg on the triple bar.
When we get home, we are going to start preparing for the Asian Games, and the World Championships."
With Karlsson's elimination, Team Sri Lanka's time at Tokyo 2020 is done.