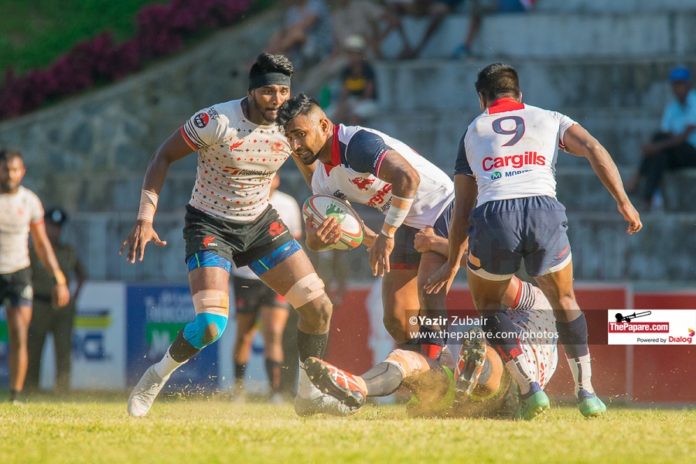 Sri Lanka Rugby and Kandy Sports Club star Thilina Wijesinghe has been handed a 4-year suspension after he was found guilty of using performance enhancing substances in August last year. He missed out on the Dialog Rugby League 2019/20 as a result.
With the verdict coming through, Thilina Wijesinghe has been suspended for 4 years from all rugby activities. This includes playing and coaching.
A promising player from Dharmaraja College, Thilina built a reputation as an exceptional kicker and made it to Kandy Sports Club soon after his schooling career.
Since 2015, Wijesinghe has been the team's first choice at fullback, contributing to five league titles during his career.
Wijesinghe also made the top 3 points scorers list in every year he played.
His talent in the club jersey saw him being picked for the national sevens and fifteen's outfits in 2019.
It was during one of Asia Sevens Series tours that Wijesinghe was found guilty following a test.
Wijesinghe becomes the newest rugby player to get slapped with a doping ban. Earlier, Navy Sports Club players Danushka Perera and Supun Wijesooriya were suspended as well.
A few years back, Wijesinghe's former school teammate Rochana Hettiarachchi was suspended after he was found guilty of using illegal substances.
Wijesinghe has the opportunity to appeal his sentence in the next three months.