Krishan Ambawatte, a young qualified Civil Engineer, left the island nation a few years back with a dream of settling down in New Zealand. Now as a proud Christchurch resident, Krishan has a different dream in mind.  He aspires to be a household name in the Rugby fraternity both here in Sri Lanka and in New Zealand, not as a player, but as a top Referee – and he's already on his way there!
Despite schooling at a non-rugby playing institute in Colombo, Krishan always had a liking towards the sport, and after he migrated, he fell so in love with the game that he wanted to be a part of the Rugby playing community. Soon Krishan became a Level 01 qualified Touch Canterbury Referee and was mentored by International Touch Referee Lacey Turley, who has officiated in countless Touch Rugby World Cups. He also formed a Touch team with players from Sri Lanka, New Zealand, Samoa, Fiji, and France, taking up not only refereeing, but playing the game a priority as well.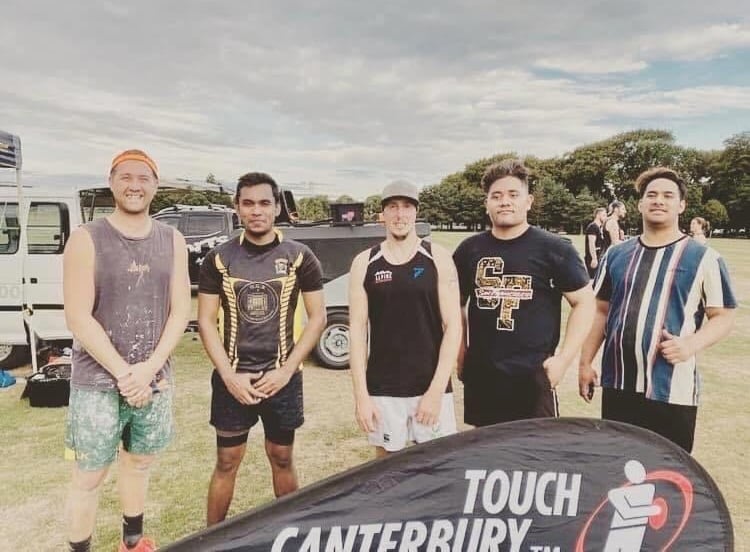 In a bid to kickstart his professional Rugby refereeing journey, Krishan joined the Canterbury Rugby Union and is set to run as an Assistant Referee this weekend. He is also on course to officiate his very first Rugby match next week for both Premier and Small Blacks teams. Similar to his touch official journey, his mentor in the game of Rugby is the vastly experienced Referee Darren Folau, who is also an accredited World Rugby educator. Sharing his thoughts about Krishan's goals and dreams, Folau had this to say:
"It's so great that Krishan is starting out his refereeing journey. Everyone has to start somewhere and the nerves are just the same whether it's your first time or the 100th game. I make mistakes in every game, but it's my mindset switching off and when I realize I'm switching off, I trigger to switch back on. It would be great for him to one day head back home and help develop Sri Lanka's referees. I'll join him and come help the Sri Lankan Referees as well!"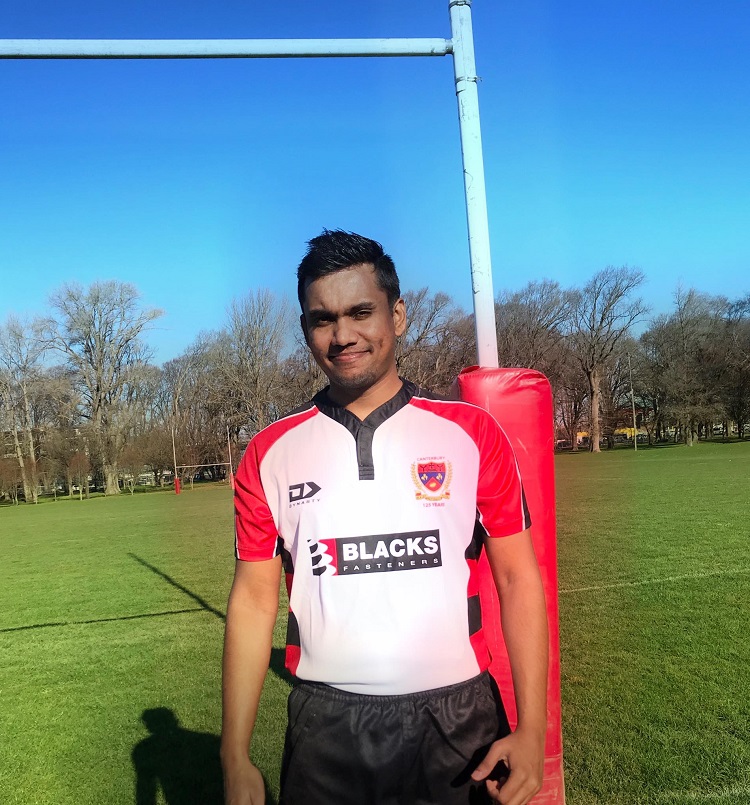 Speaking to ThePapare.com Krishan stated that he firmly believes that he is "the only Sri Lankan Rugby referee in New Zealand" and plans to be a "national Rugby game official" in the near future. Furthermore, he shared his goals with us, which which includes "becoming a World Rugby Educator and shedding light onto up and coming Sri Lankan Rugby players/referees by integrating them into the Kiwi system and providing them the essential international exposure". He hopes to help Sri Lanka Rugby and make sure the Brave Tuskers' reach the highest level in Asia. Furthermore, according to Krishan, ever since Danushka Ranjan's 3-try blitz in the Commonwealth Games in 2018, Sri Lanka has been recognized as a competitive 7's playing nation throughout the Rugby community in New Zealand. 
He looks forward to following in the footsteps of renowned Lankan Referees such as Nizam Jamaldeen and Dilroy Fernando, with the hopes of educating the Kiwis on the importance and the popularity of Rugby within Sri Lanka.
ThePapare.com wishes Krishan the very best in his future endeavors and hopes to see him blowing the whistle in the Dialog Rugby League very soon.