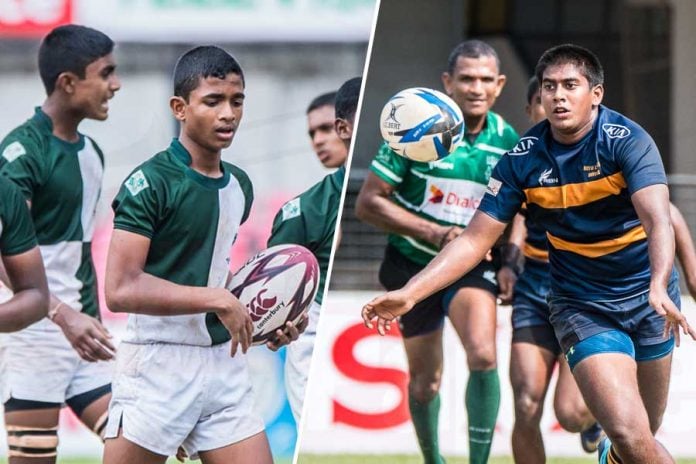 The conclusion of the postponed Wesley vs Dharmaraja U16 game will see the U16 Singer schools rugby tournament conclude without a single second round game being played.
SLRFA has decided to award the group winners two separate trophies instead of going further with the tournament as a result of question marks being raised with regards to how the junior teams of the schools in the Singer Schools Rugby League Cup and Plate segments wourl play each other.
The S. Thomas' and D.S. Senanayake 1st XV teams have been relegated to the Plate segment while their juniors have managed to remain in the Cup. In similar circumstances, the Kingswood and Zahira Juniors have been relegated while their seniors have managed a spot in the Cup segment, creating some difficulty in organizing fixtures for the juniors.  
Hence, the top two teams of their respective groups will be crowned champions; Segment Group 1A winners Royal College will walk away with one trophy whilst Isipathana College will walk away with the segment Group 1B title.
The Under 14 and 16 Schools tournaments are primarily aimed at developing players at the junior age groups and is organized under the supervision of the Sri Lanka Schools Rugby Football Association to improve the junior rugby system in the country.
The tournament was an ultimate success, showcasing skill and talent and the crowd turn-out was also heartening. The initiative that kicked off a few years ago, has had tremendous growth with many schools enlisting themselves in the junior tournament.